WASHINGTON -- After President Barack Obama decided to delay executive action that could prevent some undocumented immigrants from being deported, congregations around the country are opening their doors in hopes they can shield community members from removal.
Faith groups on Wednesday announced a coalition to provide sanctuary to undocumented immigrants. Twenty-four churches and synagogues are already allowing people to stay in their facilities to avoid deportation, and 52 other congregations support the effort, according to the Sanctuary 2014 coalition. They are urging more to get involved, and published instructions on their website for how those interested could help offer relief to the undocumented.
There is a long history of faith houses opening their doors to people for sanctuary, be it refugees or undocumented immigrants. But faith leaders involved in the effort said the need is particularly great now, after immigration reform efforts died in Congress, and Obama pushed back plans for executive action on immigration. Tens of thousands of undocumented immigrants, many of whom have family or other ties to the U.S., are likely to be deported before Obama takes action after Election Day on policies that would affect some immigrants.
"Every day this movement is growing because every day hundreds are threatened with a final deportation order, and they are turning to congregations who have promised to follow the commands of their scripture to welcome the stranger and to love their neighbor," Rev. Alison Harrington of Tucson's Southside Presbyterian Church told reporters on a press call Wednesday. "All over the nation, communities of faith are saying we won't break our promise."
Many faith groups have been supportive of immigration reform efforts that allow undocumented immigrants to stay in the United States. Conservative-aligned Southern Baptists joined a number of other groups in urging Congress to pass immigration bills. Faith leaders were among those who protested in support of reform, joining fasts and marches.
In the meantime, churches and synagogues have allowed undocumented immigrants to stay in their facilities to avoid being picked up by immigration agents. While Immigration and Customs Enforcement agents are not banned from entering churches or schools, they often avoid raids in such sensitive areas unless a dangerous felon or suspected terrorist is involved, according to the Wall Street Journal.
Congregations in Phoenix, Tucson, Chicago and Portland are currently allowing undocumented immigrants to stay on their premises, according to the campaign organizers. Among them is Rosa Robles Loreto, a mother of two in Tucson who has been living in Southside Presbyterian Church for 48 days.
"My goal is to be able to stay together with my sons and my husband, who need me, and not to separate our family," she told reporters on the same call, speaking through a translator.
Rep. Raúl Grijalva (D-Ariz.), who has been critical of Obama on deportations, said the sanctuary effort was necessary given inaction in Washington.
"The sanctuary movement is a response to the lack of action. It is a response to the humanity of the issue," he told reporters. "And I think it is going to be a cornerstone in pushing the decency of the American people to demand of its elected officials to do something."
Before You Go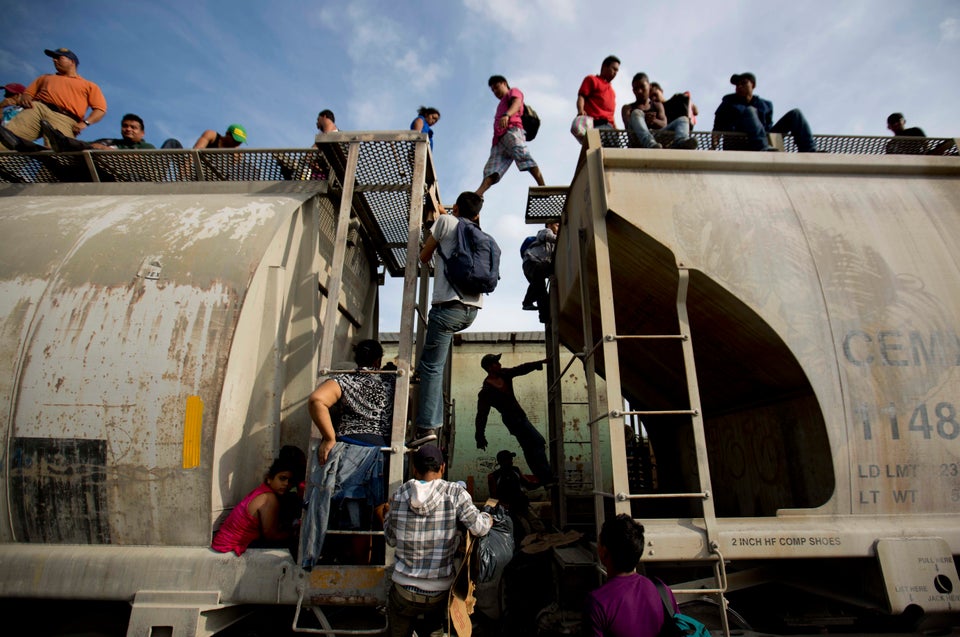 Why Latin Americans Really Come To The U.S.
Popular in the Community