A poll released Wednesday found Americans' approval of Congress dropping near all-time lows as the government shutdown continues with no solution yet in sight.
The Associated Press-GfK survey found that just 5 percent of the public approves of the job being done by senators and representatives, while 83 percent disapprove. 11 percent said they neither approved nor disapproved.
The numbers appear to be the worst for Congress in the AP-GfK poll since the August 2011 budget showdown, during which the government teetered on the brink of a shutdown. During that impasse, 87 percent of respondents said they disapproved of Congress.
The poll also found low numbers for President Barack Obama, with 53 percent saying they disapprove with how he is handling his job.
The AP-GfK poll follows a trend of low ratings for members of Congress as the standoff over the budget and looming debt ceiling deadline presses on. A Gallup poll released earlier this week found approval for the legislative branch at 11 percent, close to the poll's all-time low. And a survey conducted by Democratic-leaning firm Public Policy Polling found that Congress is less popular than hemorrhoids, jury duty and toenail fungus.
Conducted October 3 through 7, the poll surveyed 1,227 adults in online interviews, marking a shift away from polling respondents via phone. The poll has a plus or minus 3.4 percent margin of error.
Before You Go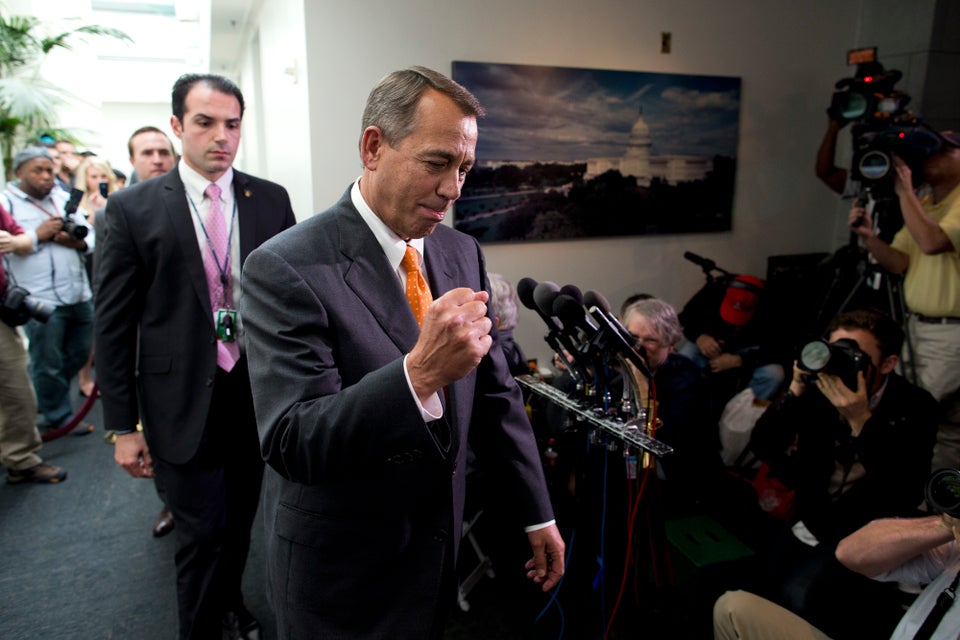 2013 Government Shutdown
Popular in the Community