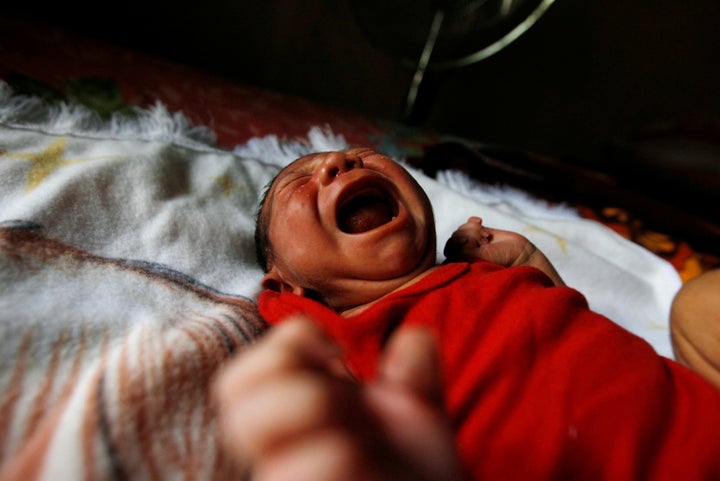 WASHINGTON ― Key federal programs to create a vaccine against the Zika virus will run out of money this month if Congress doesn't authorize new spending, the Obama administration said Monday.
Congress is on vacation until after Labor Day, and leaders of the House and Senate both said Friday that there was no reason for Congress to rush back, citing reports that $384 million remains available to fight the mosquito-borne virus.
The offices of Senate Majority Leader Mitch McConnell (R-Ky.) and House Speaker Paul Ryan (R-Wis.) both pointed to those reports after news that four people had contracted Zika from mosquitoes in Florida. Those were the first cases of local transmission of the virus in the continental United States, and health officials Monday said there were at least 10 more cases.
President Barack Obama asked for $1.9 billion to fight Zika in February. Congress did not deliver, and failed to pass a $1.1 billion measure before going on recess last month after Republicans added riders about contraception, the Confederate flag, Obamacare and the Clean Water Act.
The reason the administration has any money to target Zika is because it transferred $589 million from the effort to keep Ebola contained in the spring. Republicans took solace from recent news that only $204 million of that had been earmarked for urgent projects so far.
But according to the White House Office of Management and Budget, the impression that there is plenty of cash on hand is misleading.
In particular, two of the most important efforts by the National Institutes of Health and the Biomedical Advanced Research and Development Authority, or BARDA, aimed at developing Zika vaccines actually will run out of cash soon.
"NIH is on track to exhaust their redirected resources in August and without additional funding will no longer have any resources available to spend on critical vaccine development efforts," an OMB spokesperson said in a statement. "That is why we wanted Congress to act before it left for vacation until September, so there would be no lost momentum in this critical work."
The statement noted that BARDA, which is key to the effort to develop faster and better diagnostic tools, and to developing new vaccines, runs out of money this month.
"These are the tools we need to fight the Zika challenge, and we'll be stymied when the funding runs out," the OMB statement said.
Some cash will remain available for other efforts by the Department of Health and Human Services and the Centers for Disease Control and Prevention.
Those agencies are expected to announce a slew of grants this month "to expand epidemiology and laboratory capacity and new resources to help states with birth registries for babies born with mothers that has Zika," according to the statement.
With Zika now spreading in the U.S. mainland, expenses are likely to escalate. Florida Gov. Rick Scott (R) appealed to the CDC Monday to activate its rapid response team to help stem the virus. The CDC also warned that men and women who have visited the South Florida area should refrain from attempting to conceive children for at least eight weeks.
With the emerging news, the administration again called for lawmakers to make more money available.
"We are working hard on this response, and need Congress to act so we are able to do everything we can," the OMB spokesperson said.
Popular in the Community