WASHINGTON -- Senate Majority Leader Harry Reid (D-Nev.) conceded on Tuesday that Democrats probably won't be able to stop Republicans from blocking marijuana legalization in the District of Columbia.
"I'm opposed to what the House is trying to do. If they put it in there, it's going to be hard to take it out over here," Reid said, referring to parallel House and Senate versions of a spending bill. "But I oppose it."
Sources told The Huffington Post earlier on Tuesday that congressional lawmakers have struck a deal that would allow the nation's capital to keep its marijuana decriminalization policy in place, while barring D.C. from using funds to enact the legalization. The agreement would effectively defy the will of the almost 70 percent of D.C. voters who passed Initiative 71 in November. The initiative legalizes the possession of small amounts of marijuana for personal use while keeping sales illegal.
The D.C. pot law would be targeted under an omnibus spending bill to fund the government, which House Republicans expect to release Tuesday evening. Marijuana legalization advocates said they were outraged that Democrats did not appear to be doing as much as they could to prevent Congress from interfering with the initiative, especially after voters had already spoken.
One senior aide on Capitol Hill pushed back against the notion that the provision would actually prevent legalization from going into effect. The aide said it would instead bar the D.C. Council from passing any new laws to legalize and tax sales of the drug, which is precisely the kind of bill D.C. Mayor-elect Muriel Bowser (D) has said she would like legislators to pass soon.
Reid said there were several items tucked into the House GOP's spending plan that he was not prepared to accept, citing "extremist factions" in the party that want to chip away at health care, women's rights and environmental policy.
"The federal government's going to run out of money in two days," Reid said. "We've been trying to work with Republican leaders to avoid a shutdown. There's going to come a time when they have to take yes for an answer. I guess they're not there yet."
Before You Go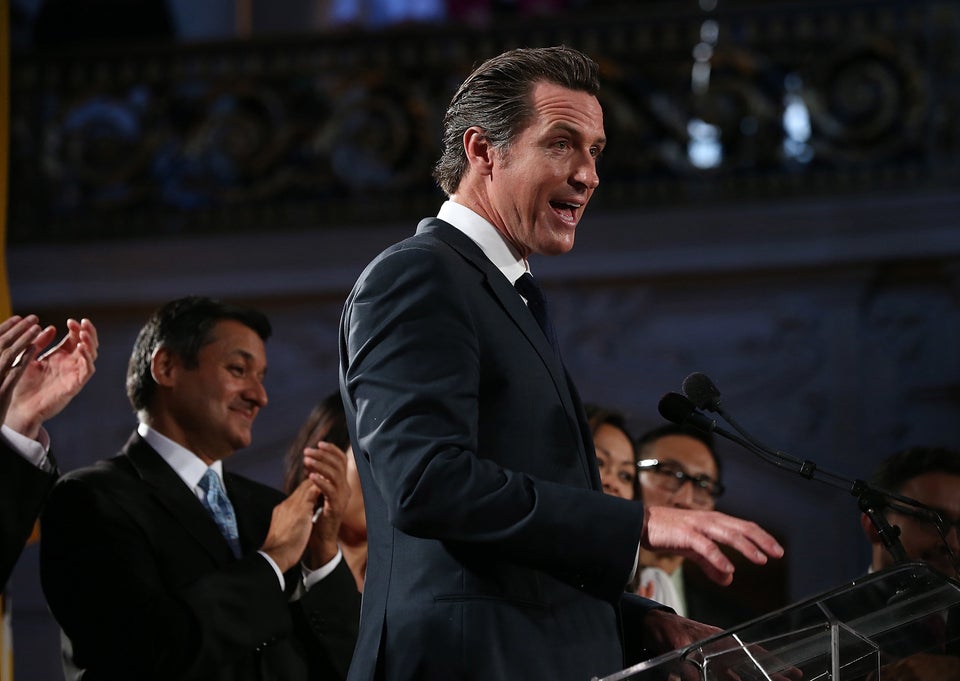 Politicians On Pot
Popular in the Community