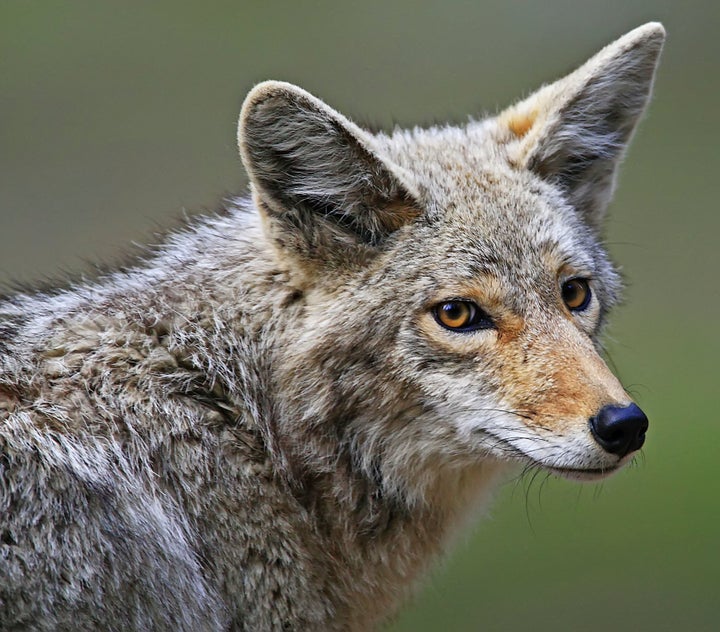 Congress recently turned over 76 million acres of National Wildlife Refuge lands, which we all support with our tax dollars, to trophy hunters and trappers. In my 20 years of championing the welfare of animals, I can't recall a time when a bill passing in Congress has made me so angry and upset.
Republican senators approved on a party-line vote a measure to rescind a 2016 U.S. Fish and Wildlife Service rule that outlawed cruel and inhumane treatment of animals on Alaska's wildlife refuges.
The images in my mind of trappers wiping out entire wolf or coyote families in their dens and setting up bait stations to kill brown and black bears at point-blank range sicken me.
The passage of this bill sends a dangerous signal that our national wildlife refuges are now to become the playground for trophy hunters and trappers, rather than a place where we can see these magnificent animals in their natural habitats.
Tourists bring in five times more money than trophy hunters do.
Alaska's $2 billion tourism industry flourishes because people flock to Alaska to experience the state's abundant wildlife. Tourists bring in five times more money than trophy hunters do. However, what happens when there are no grizzly bears or wolves and cubs to watch and enjoy because they have all been killed by the trophy hunters and Alaska Department of Fish and Game? This will have a huge impact on the Alaskan hospitality industry and the thousands of workers it employs.
The powerful NRA and Safari Club International will not stop with making Alaska a kill zone. They will target other states to overturn laws protecting wildlife. What does this mean for our national parks? Imagine Yellowstone without the grizzly bear, Acadia without deer, the Grand Canyon devoid of desert bighorn sheep or Mount Rainier with no black bears. There is a very real chance that this could happen.
We must hold Republicans in the Senate accountable for usurping the authority of USFWS. The only way that they will change course is if their constituents reach out to them and vehemently object to efforts to open up our wildlife refuges to hunters.
Alaskans also need to send a message to their elected officials that they furiously oppose allowing human predators to decimate the iconic wild carnivore populations of the state's wildlife refuges because they ultimately provide the ecosystem balance, a role humans cannot fulfill. Wolves and coyotes kill the sick and the weak, unlike human hunters who prefer the prime-aged, breeding animals for their quarry.
This a terrible time for animals in the wild. Many efforts by The Humane Society of the United States to protect animals are being undermined by a Congress that kowtows to special interest groups.
We must a stop to these efforts, and everyone must raise their voice to speak out on these issues. Let your legislators know that you are paying attention to how they vote on measures that harm one of our country's most vital natural treasures, our wild animals.
REAL LIFE. REAL NEWS. REAL VOICES.
Help us tell more of the stories that matter from voices that too often remain unheard.
BEFORE YOU GO