More than 120 lawmakers are urging congressional leadership to remove controversial language from the House spending bill that has deterred the Centers for Disease Control and Prevention from studying gun violence for more than two decades.
A coalition led by Rep. Mike Quigley (D-Ill.) sent the letter to House Speaker Paul Ryan (R-Wis.) and House Minority Leader Nancy Pelosi (D-Calif.) on Wednesday, urging them to reject the status quo and allow the government to fund research "that could help prevent gun violence while still protecting the rights of law-abiding gun owners."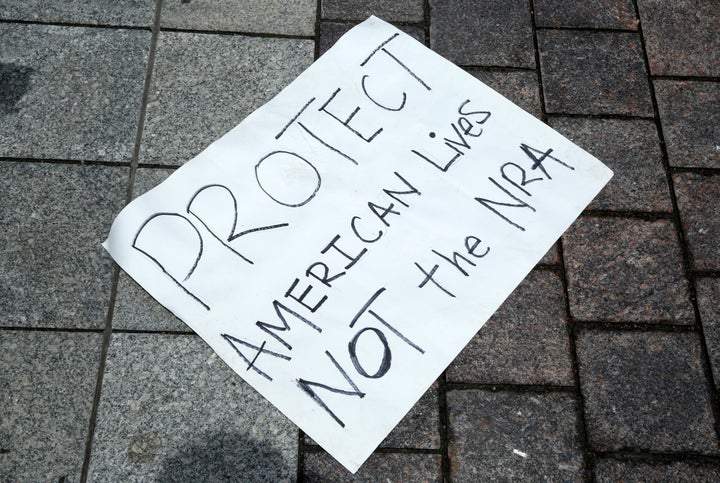 "Although Members of Congress may disagree about how best to respond to the high incidence of gun violence, we should all be able to agree that our response should be informed by sound scientific evidence," the letter reads. "That's why we are asking you to take one simple step to prevent future tragedies by removing the language that creates a chilling effect on federally funded gun violence research."
The note directly references the so-called "Dickey Amendment," which has been part of annual spending bills since 1996. The provision was attached to a House bill by former Rep. Jay Dickey (R-Ark.) more than 20 years ago to strip $2.6 million from the CDC, money the agency was planning to use to study the health effects of gun violence. The addition also says "none of the funds made available for injury prevention and control at the [CDC] may be used to advocate or promote gun control."
The amendment has stuck around on every House spending bill since.
As HuffPost reported in 2015, the CDC spent the following years afraid of conducting any research on gun violence, lest the conclusions be perceived as advocating gun control. That stance had consequences so far-reaching that Dickey himself said he regretted the amendment, wondering what could have been done if the CDC had been unshackled in those years.
"If we had somehow gotten the research going, we could have somehow found a solution to the gun violence without there being any restrictions on the Second Amendment," Dickey told HuffPost's Sam Stein at the time.
Dickey died earlier this year.
Signatories of Wednesday's letter urged their Republican colleagues to break with the past 20 years of precedent. Rep. Don Beyer (D-Va.) said the sheer number of gun deaths in America makes it "an undeniable fact that this is a public health crisis" deserving of funding. 
Ryan's office did not immediately reply to HuffPost's request for comment.
Read the full letter below.
This story has been updated to clarify that the language of the "Dickey Amendment" does not explicitly prohibit research into gun control, but rather has deterred CDC investigations into the matter over fears that the agency's results could be used "to advocate or promote gun control," which the amendment bans.
Calling all HuffPost superfans!
Sign up for membership to become a founding member and help shape HuffPost's next chapter