A NBC/Wall Street Journal poll released Wednesday finds that Americans' disapproval of Congress has reached unprecedented levels, while approval of President Barack Obama has dropped significantly.
According to the survey, 83 percent of Americans disapprove of the job Congress is doing in Washington, an all-time high in the poll. Just 12 percent approve of Congress' job, while 57 percent they would replace every member of Congress if they could.
NBC/WSJ also finds that the president's approval rating has dropped to 45 percent, down from 48 percent last month. Obama's new approval rating is the lowest in the poll since August 2011, when the president was entangled in a standoff over the debt ceiling with House Speaker John Boehner (R-Ohio) and other congressional Republicans.
"There is a palpable unhappiness with Washington," says pollster Peter D. Hart said of the results.
Other recent polls have found similar trends. A Gallup report released Monday found that Obama averaged a 47.9 percent approval rating over the last three months, marking a drop for the president. Meanwhile, a McClatchy-Marist survey found Obama's overall approval at 41 percent, while 33 percent of voters approved of congressional Democrats and 22 percent approved of congressional Republicans.
The NBC/WSJ poll, which surveyed 1,000 adults, was conducted July 17-21 and has a margin of error of plus-minus 3.1 percentage points.
Support HuffPost
The Stakes Have Never Been Higher
Before You Go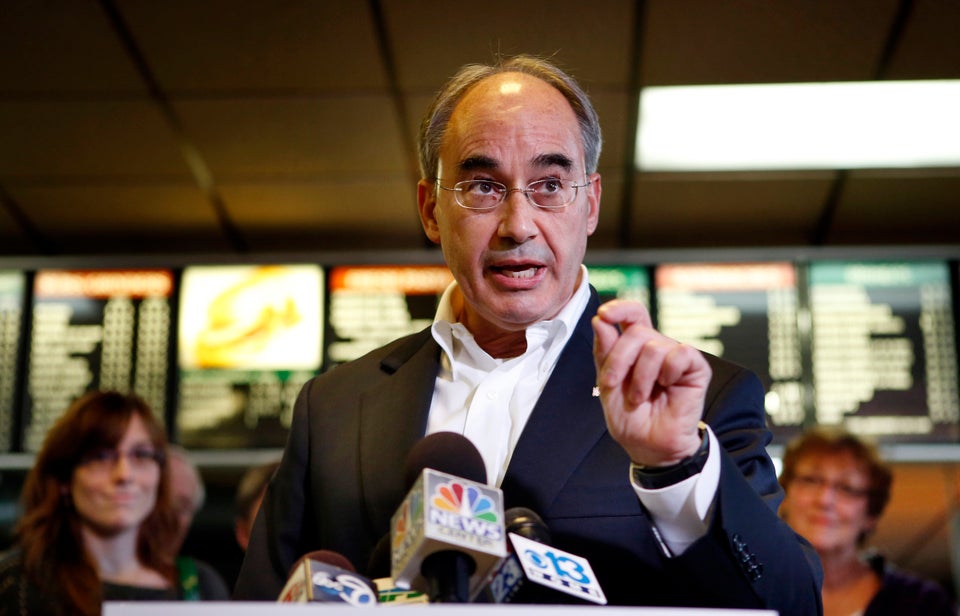 Great Political Names
Popular in the Community