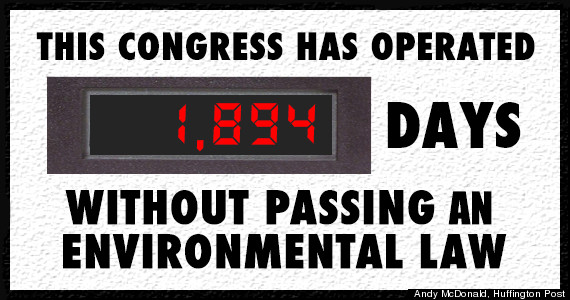 It's been a long time since Congress passed a major new environmental law -- at least 1,894 days as of Tuesday.
Some argue that the stimulus legislation was a spending bill, rather than big change in environmental law. The last actual, huge, precedent-setting environmental bill probably was the Energy Independence and Security Act of 2007, which passed Congress on Dec. 13, 2007. That was 2,322 days ago.
There is also a case to be made for other bills counting as "major" environmental achievements, such as the 2009 Omnibus Public Lands Management Act, which granted wilderness protection for 2 million acres of land in the U.S, and for 2012's Resources and Ecosystems Sustainability, Tourist Opportunities and Revived Economies of the Gulf Coast States (RESTORE) Act, which directed a large portion of fines related to the BP oil spill to be used for restoration projects in the affected region. Those two laws, however, affected a much smaller portion of the U.S. than the stimulus and the Energy Independence and Security Act.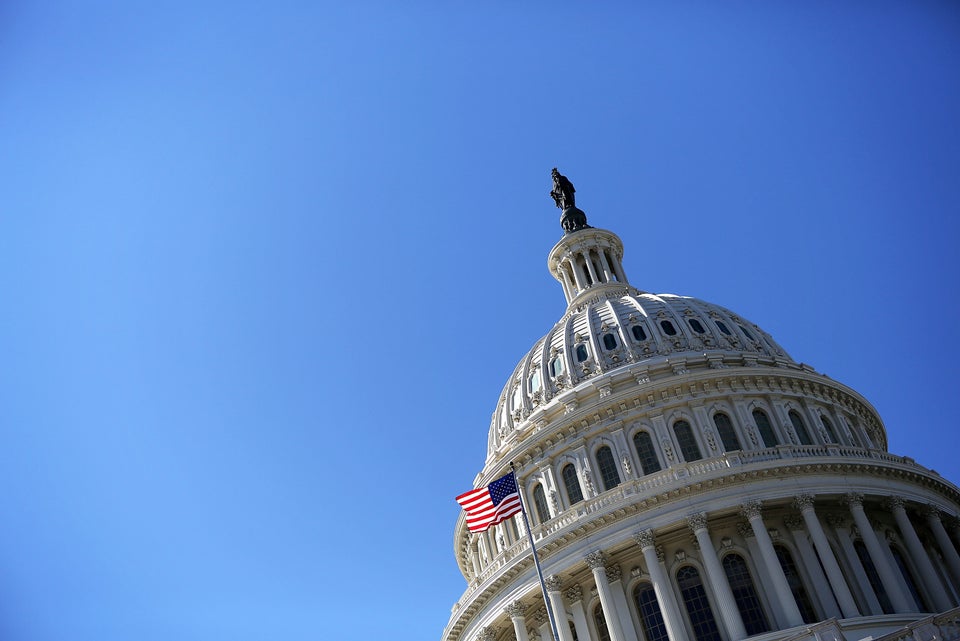 Least Environmental Senators