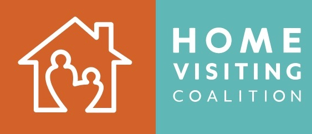 Members of a national Home Visiting Coalition expressed profound disappointment at the exclusion of federal funding for home visiting program from the continuing resolution expected to be voted on in the House of Representatives today. The Maternal, Infant, and Early Childhood Home Visiting (MIECHV) program expired on September 30, alongside the Children's Health Insurance Program, funding for community health centers, and other programs critical to children and families.
"We are disappointed that Congress chose to take a victory lap on tax reform while putting a hold on the well-being of children and families who are the backbone of a strong nation," said Karen Howard, vice president of early childhood policy at First Focus and member of the Home Visiting Coalition. "We hope that Congress's inaction does not produce lasting harm local programs that struggle to provide home visiting services. We stand ready to work with Congress on a bipartisan basis to renew this program as soon as possible for the kids and families who rely on these services."
As a result of Congress's inaction, as many as 12 states may be forced to freeze enrollment in their MIECHV-supported home visiting programs on January 1. Uncertainty created by the funding lapse will likely also cause programs to take other actions that jeopardize their ability to provide services to children and families and cause some home visitors to seek stability of new jobs, creating gaps in services for children and families across the country.
For the home visiting models across the country that receive MIECHV funding to continue operating at full capacity, MIECHV must be reauthorized now. The Home Visiting Coalition is calling for a five-year reauthorization of MIECHV at current funding that preserves the flexibility and stability the states need, and protects the home visiting services for children and families.