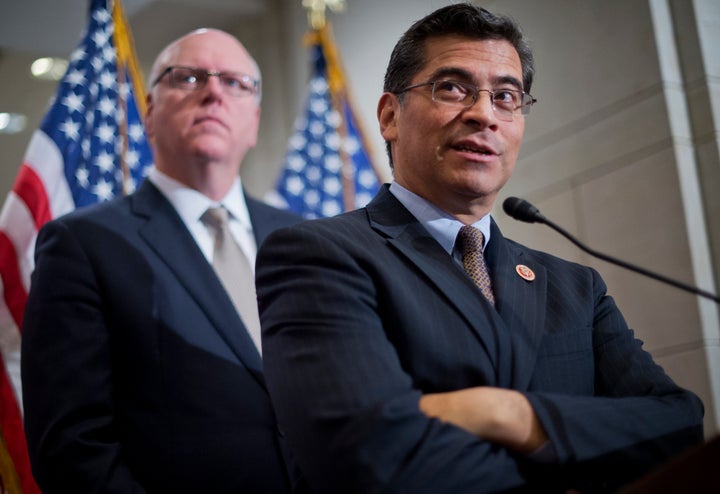 WASHINGTON -- House Democrats came out of their weekly caucus meeting Tuesday with an obvious agenda: chastise Republicans into action on the water crisis in Flint, Michigan.
Attempting to get ahead on the issue, which has attracted attention on the presidential campaign trail, Democrats shamed Republicans for scheduling a hearing this week and not calling in Michigan Gov. Rick Snyder (R) to testify.
"No one should have to worry about the water that their kids will drink," said House Democratic Caucus Chairman Xavier Becerra (Calif.). "While I know we are having a hearing here in Congress, we hope that this Congress will probe deeply into what's going on in Flint."
Becerra said he hopes "heads will roll" and that those responsible will be prosecuted. One of the first things Congress should do, he added, is bring Snyder before lawmakers to explain how the state and local government "allowed families, including children, for months to drink contaminated water."
House Minority Whip Steny Hoyer (D-Md.) joined the chorus, saying there is "no doubt" Snyder is "culpable" and that he hopes to see more "empathy" from members of Congress.
Rep. Joe Crowley (D-N.Y.), vice chairman of the caucus, piled on, calling on Republicans to open a special committee to investigate the water crisis, such as the groups Republicans established to look into the Benghazi, Libya, terrorist attack and videos attacking Planned Parenthood.
"We had a select committee based on a fabricated video," Crowley said. "Where is the public outcry here in Washington to create a select committee to focus on what took place in Flint, how it happened, why it happened, and who is responsible?"
A spokesman for the House Oversight and Government Reform Committee, which is holding the hearing on Flint this week, defended Snyder's absence, saying "the state of Michigan is conducting its own investigation."
Crowley doesn't see it that way.
"I think they bankrupted their ability to investigate themselves," Crowley told reporters on Tuesday. "They need the federal government. The people of Michigan need the federal government -- someone else to come in and investigate and find out how this could have happened and bring those responsible to justice."
But the federal government isn't completely blameless when it comes to Flint either. The Environmental Protection Agency downplayed a memo from one of its officials that detailed a preliminary investigation into lead levels. And the EPA's Midwest administrator, Susan Hedman, resigned late last month amid the fallout.
A few weeks prior, Hedman had told The Huffington Post that the EPA kept quiet about the memo because it included information identifying a private citizen whose children had been exposed to high lead levels.
In the Senate, however, Republicans pushed back on Tuesday.
Senate Majority Whip John Cornyn (R-Texas) countered that Democrats shouldn't "put the cart ahead of the horse" and let "local and state government address what is a local and state problem."
Senate Democrats proposed an amendment to the energy bill currently on the chamber floor that would provide as much as $400 million in federal emergency funding to help Flint fix or replace its water supply infrastructure. An agreement has yet to be reached on whether Republican leadership will allow a vote on the amendment.
This post has been updated with information about the Senate's plans.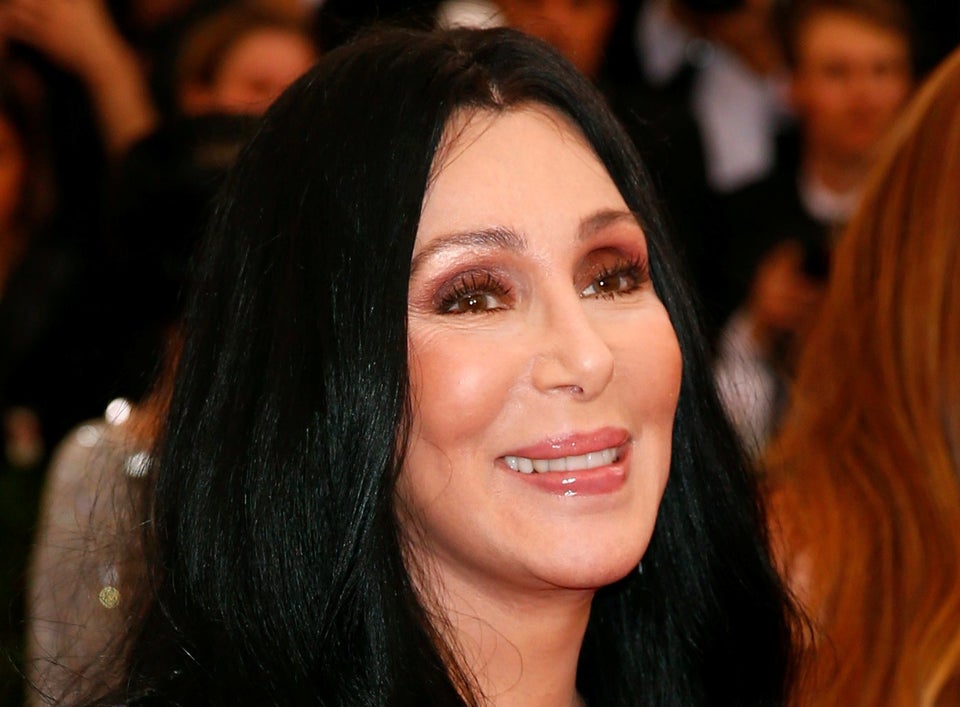 Here Are All The People Coming Together To Support Flint
Popular in the Community