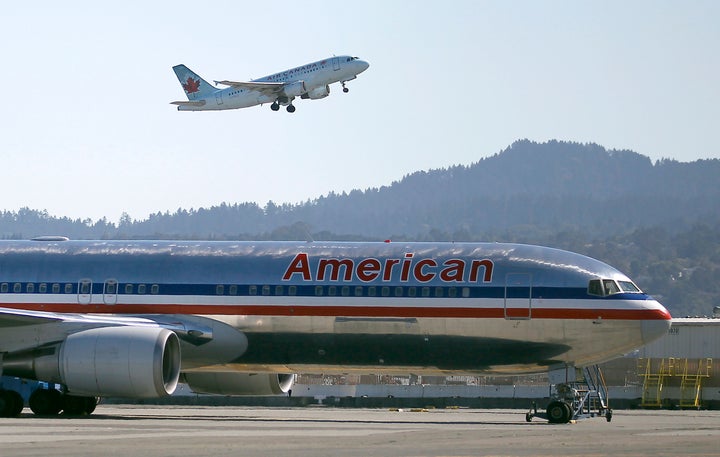 WASHINGTON -- Thousands of Federal Aviation Administration employees will stop getting paid as of midnight on Friday after Congress left town without resolving a political dispute over the agency's funding.
Airplane passengers won't notice anything different at airports as a result of FAA's funding being cut off. But one effect will be felt immediately by some: 4,000 FAA employees will be furloughed at the stroke of midnight.
Transportation Secretary Ray LaHood said he was "disappointed" in Congress for adjourning for the weekend without coming to some kind of agreement for extending FAA funding.
"Because of their inaction, states and airports won't be able to work on their construction projects, and too many people will have to go without a paycheck," LaHood said in a statement.
The shutdown also jeopardizes $2.5 billion in construction projects and will cost $200 million per week in lost revenue.
"This is no way to run the best aviation system in the world," LaHood said.
Three issues are at the heart of the stalled compromise on the FAA funding bill: federal subsidies for flights to rural airports, the number of flights that should be allowed at Washington's Reagan National Airport and anti-union restrictions in the House-passed bill that some in the Senate won't accept.
One effect of FAA's partial shutdown is that airline ticket prices will drop as a result of federal taxes not being added on. While that may be good news for anyone planning a vacation, the revenues lost in airline ticket taxes add to the deficit, an ironic outcome at a time when there is a near-obsessive focus on deficit reduction on Capitol Hill.
Funding for the FAA has been temporarily extended 20 times since its long-term funding authorization ran out in 2007.
LaHood has emphasized that airline safety will not be compromised amid the furloughs. Stopped paychecks will largely apply to FAA's engineers, research analysts, administrative assistants, environmental protection specialists and community planners.
Popular in the Community