Congress had a strong moment of unity on Capitol Hill Tuesday.
As captured by C-SPAN, a line of members joined hands during the singing of "We Shall Overcome." House and Senate leaders posthumously awarded the Congressional Gold Medal to Martin Luther King, Jr. and Coretta Scott King, marking the 50th anniversary of the Civil Rights Act.
Joining hands were (from right to left) House Speaker John Boehner (R-Ohio), Senate Majority Leader Harry Reid (D-Nev.), Senate Minority Leader Mitch McConnell (R-Ky.), House Minority Leader Nancy Pelosi (D-Calif.), Sen. Carl Levin (D-Mich.), Rep. John Lewis (D-Ga.) and Rep. Marcia Fudge (D-Ohio). The Congressional Gold Medal is given to honor the nation's highest achievements and contributions.
Watch a vine of the moment below, or a full clip from the ceremony above:
Before You Go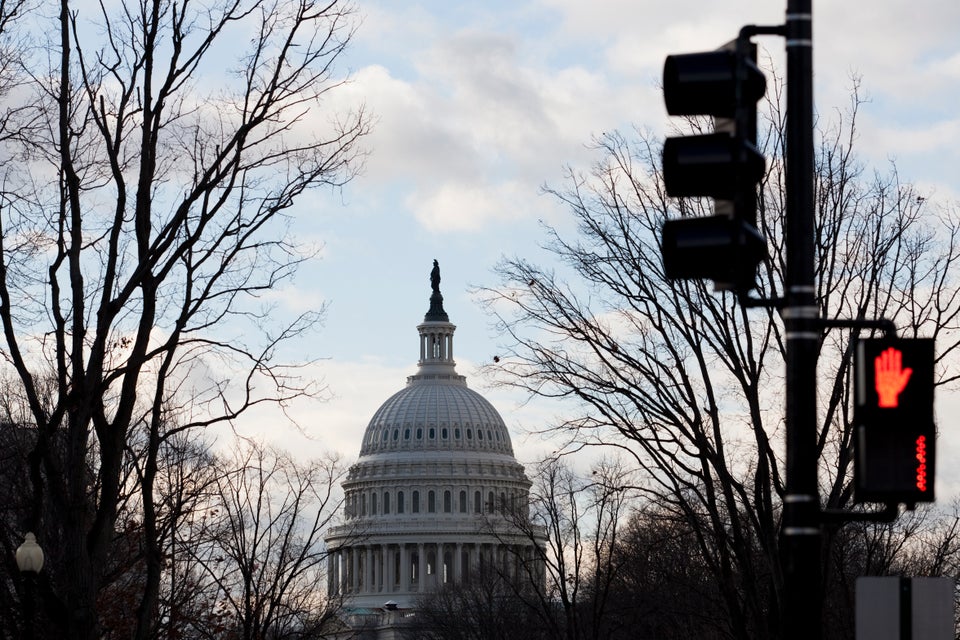 113th Congress Facts
Popular in the Community