WASHINGTON ― Even if you had spent the day on Capitol Hill, you could have missed it: Congress sent an $854 billion bill to the president Wednesday that would fund the government ― some agencies for the entire fiscal year and some until Dec. 7 ― while not providing any money for President Donald Trump's border wall.
The House passed the bill 361-61, with 176 Republicans and 185 Democrats voting yes, and 56 Republicans and 5 Democrats voting no. (The Senate passed the bill last week, 93-7.)
While the bill would provide $674.4 billion for defense, $12.1 billion for government labor programs and $90.5 billion for health programs until October of next year, the bill would fund other government programs until just Dec. 7, meaning lawmakers will need to return after the midterm elections to work out a number of contentious issues.
Trump and most congressional Republicans still hold out hope that they can persuade Democrats to fund a border wall ― or else enter into a partial government shutdown ― come December. But Trump's earlier vows to shut down the government over Democratic objections to the wall are once again ringing hollow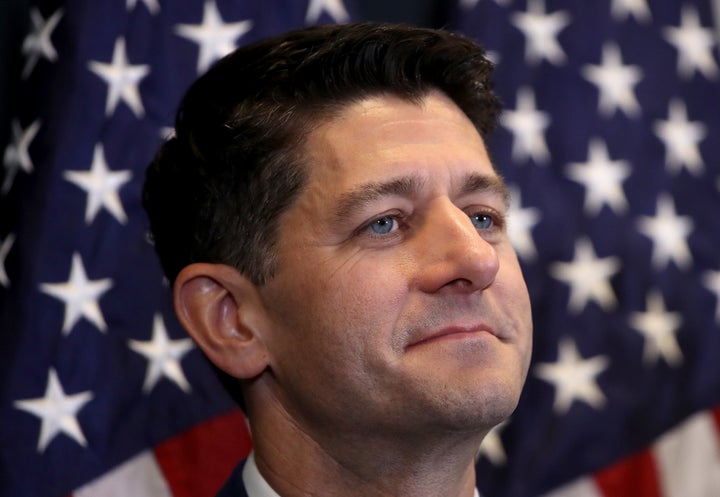 The president is expected to sign the bill and allow lawmakers to get out of town and back on the campaign trail without a messy shutdown fight. But Trump could always pull a Trump, going back on his promise to GOP leaders that he would sign the bill and instead siding with his other previous promises. The president and his conservative allies, however, seem resigned to the temporary, tactical withdrawal.
Trump and Republicans might be more willing to fight for the wall in December after the midterms, particularly if they lose their majority in the House. A fight in December could be their last chance.
But such a gambit is still unlikely to work. For one, Trump and Republicans have continually caved on funding the government without money for the border wall. Also, by funding parts of the government for a full fiscal year, the worst effects of a shutdown will already have been tempered. In addition to the full year of funding for defense, labor and health programs in this bill, the president already signed a full-year package of three appropriations bills into law: military construction and veterans affairs, energy, and the legislative branch.
Finally, if Democrats do take the majority in the House, they could simply wait out Trump and a shutdown until Congress changes hands in January, at which point the House could easily put forward a spending bill without the wall money and force Senate Republicans or Trump to continue the partial shutdown.
What's more likely is that Trump and Republicans will once again relent in December ― or Democrats will trade a renewal of the Deferred Action for Childhood Arrivals immigration program for portions of a border wall. That's a trade almost all congressional Democrats have been willing to make throughout the entirety of Trump's presidency.
The bill Wednesday does mark the first time in 22 years that the Pentagon will be funded on time.
Usually, it takes Congress a number of extensions past October's fiscal year deadline to fund the massive Defense Department. That sort of "regular order" governing would normally be a point of pride for Republicans, proof that they can govern.
But the unimpressive achievement of funding the government on time comes with some asterisks. Lawmakers passed none of these bills under what are known as "open rules," which allow any member to offer any relevant amendment during floor debate, and they packaged bills together, requiring less time to pass them all.
There's also the matter of Trump's less-than-consistent leadership on funding the government and his promises to have a fight in December over the border wall. Any bragging about the largest troop pay raise in nine years or funding the government on time have been almost entirely drowned out by Supreme Court nominee Brett Kavanaugh's ongoing saga and the cloud of uncertainty hanging over the future of Deputy Attorney General Rod Rosenstein.
Popular in the Community