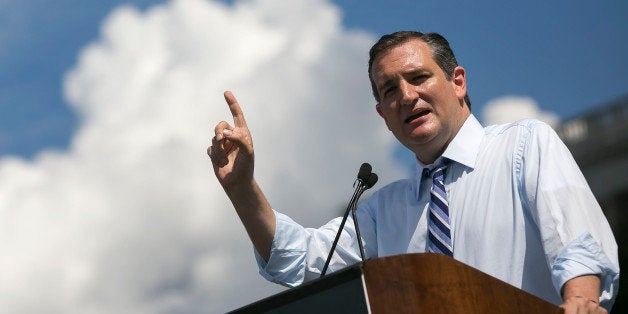 We're not even two years removed from the last time the Tea Party wing of the Republican Party held Congress hostage and forced the federal government to shut down for 16 days. Sadly, the wheels are already in motion for another shutdown.
The dysfunction that has plagued Congress for the last several years is on full display this week. What was supposed to be a straightforward vote on the Iran Nuclear Deal is mired in legislative chaos, with Speaker John Boehner once again bending to the will of the Tea Party extremists. As a member of the Budget Committee, this fiasco has the hallmarks of the last manufactured Republican shutdown of 2013.
Let's be clear: funding the government is the most basic responsibility of Congress. If Congress truly wanted to get back to regular order and the budgeting process, we would need to pass 12 separate spending bills by September 30. This is highly unlikely in our current partisan atmosphere, dominated by radical, ideological inclinations and the gravitational pull of a presidential campaign.
Congress now has limited options to keep the government running past the end of the month. Herein lies the current problem and frustration for many members on both sides of the aisle; a small number of Tea Party legislators are holding the rest of the legislative process hostage over extreme and frankly disturbing views.
While many will write off Senator Ted Cruz as a radical right wing presidential candidate, solely focused on his own personal ambitions, he is a key cog in this dangerous dynamic. Just this week, he sent out invitations to Tea Party conservatives to discuss this fall's government shutdown strategy. Over pizza and beers, this group of 28 Republican men is laying the foundation of government shutdown 2.0 with seemingly no care or concern for the risk this poses to the American economy and the American worker. And Cruz is not the only one mulling a government shutdown, his colleagues Senators Marco Rubio and Rand Paul have said they are open to this strategy.
We seem to have short memories here in Congress, but the last time such a shutdown strategy played out, our economy lost 120,000 jobs in two weeks and cost our economy $20 billion. For fiscally-minded Republicans who want to continue to promote economic growth and create good-paying jobs for hard working Americans, this should be a huge deterrent to even approaching a funding deadline. And to be fair many of my colleagues on the other side of the aisle have expressed an extreme unwillingness to use these funding deadlines as political poker chips.
Until Republican leadership in Congress stops placating the extreme wings of their party we will be plagued by their threats to shut down the government. This is not an issue of Democrats against Republicans--this is an issue of responsible adults against legislative extremists who have decided that holding the government hostage is the best way and only way to practice their political views.
Instead of being the world's greatest example of representative government, we seem to have become the nation's largest kindergarten-only with control of the nation's checkbook and nuclear arsenal.
A reckless government shutdown is the last thing Americans need when the economy is showing strength and growth. This time around we need to properly fund the government and move on so we can get back to the real issues that affect the middle class like continuing to grow the economy and improving incomes for hard-working Americans.
REAL LIFE. REAL NEWS. REAL VOICES.
Help us tell more of the stories that matter from voices that too often remain unheard.