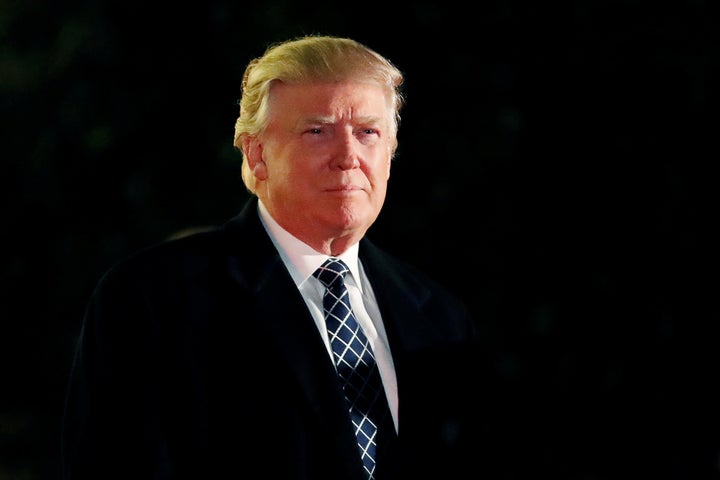 The Congressional Hispanic Caucus became the latest major Latino group to condemn NBCUniversal for inviting GOP presidential hopeful Donald Trump to guest host the Nov. 7 episode of "Saturday Night Live."
Two-thirds of the CHC's 26 members voted in favor of issuing a statement Monday asking NBCUniversal to rescind Trump's invitation to host "SNL," arguing that his appearance on the comedy show would legitimize the billionaire's characterization of Mexican immigrants as "rapists" who are "bringing drugs" and "bringing crime" to the U.S.
Trump's "racist remarks and his continued rhetoric demonizing Latinos and immigrants has created fear within these communities across the country," the statement says. "The Congressional Hispanic Caucus calls upon NBCUniversal, Broadway Video, and SNL Executive Producer Lorne Michaels to disinvite Mr. Trump from hosting Saturday Night Live because racism is not funny."
Rep. Luis Gutierrez (D-Ill.), a member of the CHC, made the point more bluntly.
"When a TV personality calls Mexicans and Latinos criminals and rapists, a corporate network should not give him 90-minutes of free air time in an entertainment venue without his first apologizing to the American people," Gutierrez said in a statement, adding: "So why can't NBC hold their own TV shows responsible to keep an unapologetic racist from hosting a comedy show?"
NBCUniversal declined to comment on the CHC statement.
Several Latino political and advocacy groups have pounced on NBCUniversal for offering such a prominent spot to Trump despite his disparaging comments about Mexicans.
Last week, Hispanic lawmakers in California issued a statement similar to the one the CHC sent out Monday. In October, a coalition of 40 Hispanic civil rights groups issued a separate letter pressing NBCUniversal to keep "SNL" from putting Trump on the air. Critics have repeatedly pointed out that lack of diversity is a characteristic of "SNL," which has only featured two Latino cast members in its four-decade history.
For NBCUniversal, Trump's "SNL" appearance marks a sharp turnabout. The network severed business ties with the conservative real estate mogul in June after his controversial remarks about Mexican immigrants, dropping the Miss Universe and Miss USA pageants that the company had co-owned with Trump.