WASHINGTON -- A frustrated group of House lawmakers is taking another crack at forcing Congress to debate a war it has already spent billions of dollars on -- without ever actually voting to authorize it.
Rep. Barbara Lee (D-Calif.) said Thursday that she and a handful of other members will try to add language to a must-pass defense authorization bill that would require Congress to pass a new Authorization for the Use of Military Force for the self-described Islamic State. That defense bill, the National Defense Authorization Act, is scheduled for a Rules Committee hearing on Monday. That's where Lee and her colleagues plan to offer their amendments.
Lee's amendment would repeal the 2001 AUMF -- the never-expired, 9/11-era war authorization that the Obama administration is using as legal justification for bombing ISIS in Iraq and Syria. Rep. Jim McGovern (D-Mass.) will push an amendment that would cut off all funding for military operations against ISIS in Iraq and Syria unless Congress passes a new AUMF.
It's not just Democrats demanding action. Rep. Scott Rigell (R-Va.) plans to offer an amendment that would attach a bipartisan AUMF bill to the NDAA. And Rep. Walter Jones (R-N.C.) says he plans to send a letter to Speaker Paul Ryan (R-Wis.) urging him to allow a floor vote on a new AUMF.
"I want to remind Mr. Ryan that he is denying members of Congress their constitutional duty, that we are sworn to uphold the Constitution, and one of those duties is to vote whether we send our young men and women to die or not," Jones said.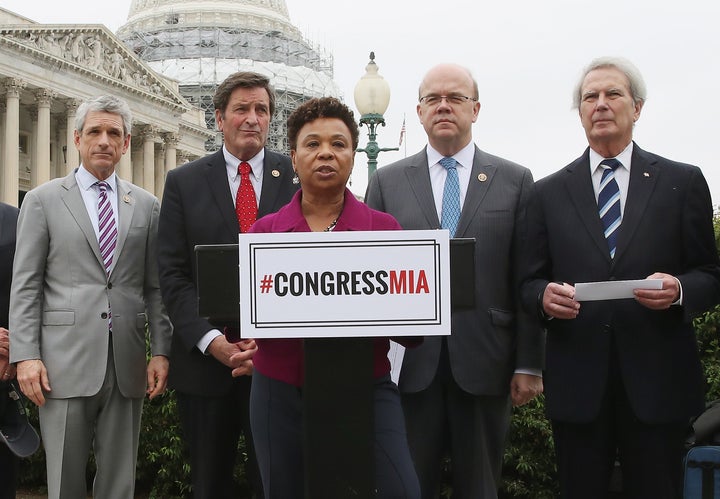 Most members of Congress would prefer to ignore the AUMF issue altogether. War votes are tough, and President Barack Obama has already made the case that he doesn't need congressional sign-off to go after ISIS. He maintains the 2001 AUMF gives him that authority because ISIS is an offshoot of al Qaeda, which was the target of that AUMF. But some have called BS, saying the 2001 authorization is being stretched beyond its limits, while others argue the war is flat-out illegal. Those voices have mostly been drowned out.
Ryan signaled in January that he was open to debating an AUMF on the floor and asked his deputy, Majority Leader Kevin McCarthy (R-Calif.), to figure out a strategy. But nothing came of it.
A Ryan spokesman told The Huffington Post last week to ask McCarthy's office for an update on what happened. A McCarthy spokesman did not respond to a request for comment.
The months-long silence on the issue is what spurred Thursday's motley crew of lawmakers to hold a press conference. Anti-war progressives like Lee and McGovern stood alongside conservatives like Jones, Rigell and Rep. Thomas Massie (R-Ky.) to plead for action.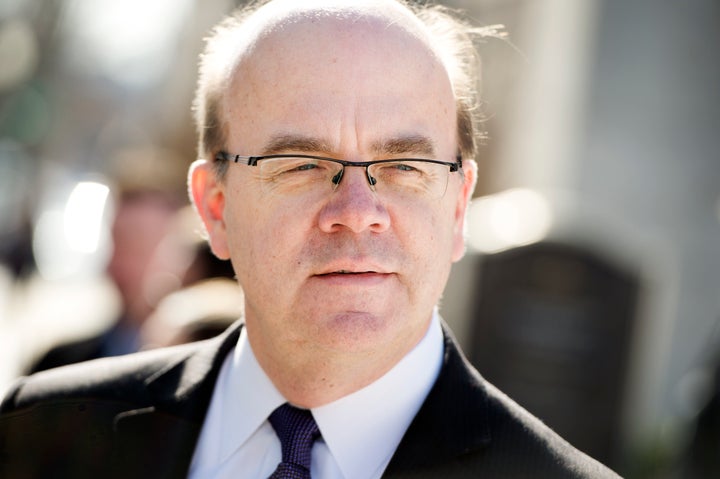 Even Obama isn't particularly comfortable using a 15-year-old AUMF for a new war. He sent Congress a draft AUMF proposal in February 2015 to try to get the ball rolling on a new one. But Democrats said his proposal was too broad, Republicans said it was too restrictive, and they didn't take the time to reach a compromise. Nothing has happened since.
In the meantime, the U.S. has spent more than $7 billion bombing Iraq and Syria since August 2014. More than 4,000 U.S. military personnel have been deployed. To some, it's downright offensive that Congress won't even debate the costs or duration of the war as people are overseas dying for the cause.
"Moral cowardice," McGovern said.
"It's easier for the Republican majority to let Obama have blood on his hands than to give us the opportunity we're asking for to share the blood of our men and women in uniform," Jones said. "Right now, the politics of this is why I don't think we've had this debate. I'm not sure we're going to have a debate."
Last week, a U.S. Army captain filed a lawsuit against Obama over the legality of the war, charging the president with violating the 1973 War Powers Act because he hasn't gotten congressional authorization to attack ISIS. All of the lawmakers gathered Thursday nodded when asked if they supported the suit. McGovern said there was only one thing he wished was different about it.
"I wish the lawsuit were filed against Congress," he said.
Before You Go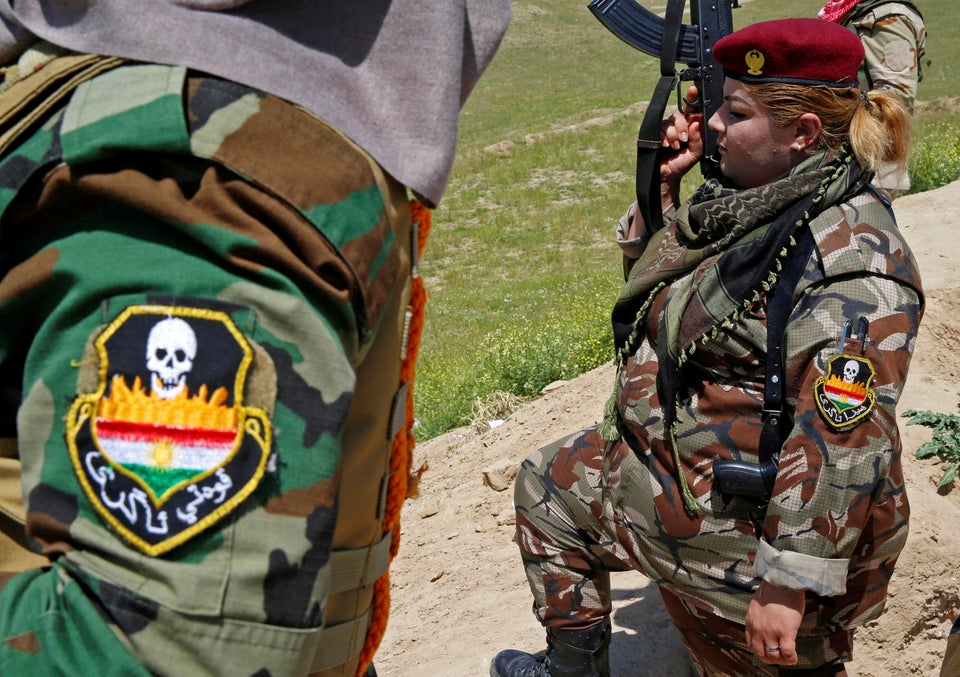 All-Female Unit Fights ISIS In Iraq
Popular in the Community