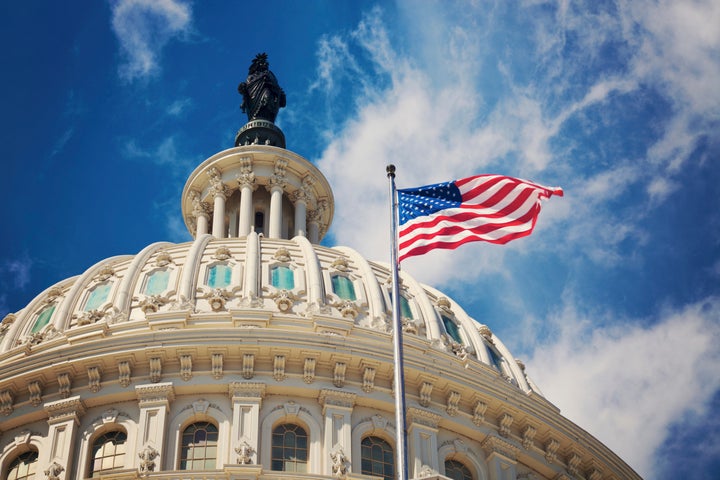 A bipartisan group of House lawmakers are asking the Drug Enforcement Administration to reconsider its decision to place the herbal supplement kratom into Schedule I of the Controlled Substances Act, a move that could take effect as early as the end of the week.
In a letter on Monday, 51 representatives ― including 22 Republicans ― called on called on acting DEA Administrator Chuck Rosenberg to delay the impending ban in order to "engage consumers, researchers, and other stakeholders, in keeping with well-established protocol for such matters."
See the full letter and list of signatories below.
"This significant regulatory action was done without any opportunity for public comment from researchers, consumers, and other stakeholders," reads the letter, drafted by Reps. Mark Pocan (D-Wis.) and Matt Salmon (R-Ariz). "This hasty decision could have serious effects on consumer access and choice of an internationally recognized herbal supplement."
Pocan's office provided a copy of the letter to The Huffington Post. The lawmakers also sent a separate letter to Shaun Donovan, director of the Office of Management and Budget, asking him to halt the DEA's scheduling process to give authorities more time to determine if kratom truly belongs in Schedule I, alongside heroin and LSD. Drugs in this category are considered to have no known medical benefit and a high potential for abuse.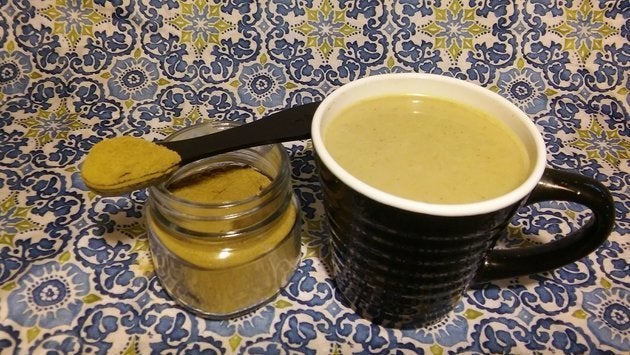 In a notice published in the Federal Register at the end of August, the DEA claimed that kratom, an herb made from the leaves of Mitragyna speciosa, a Southeast Asian tree related to coffee, poses an "imminent hazard to the public safety." Kratom contains two alkaloids, mitragynine and 7-hydroxymitragynine, which appear to activate opioid receptors in the brain and reduce pain. Though most opioids have sedative qualities, kratom is a mild stimulant in low to moderate doses.
As an herbal supplement, kratom remains largely unregulated at the federal level, though law enforcement agencies have recently begun seizing shipments of kratom products, citing health concerns. Over the past few years, state lawmakers have worked ― often with the cooperation of pro-kratom organizations ― to consider age restrictions and labeling requirements, among other regulatory measures. A federal ban would put an end to such nuanced efforts.
Kratom groups estimate millions of Americans currently use kratom to treat a variety of ailments, including chronic pain anxiety, depression and opioid addiction. But because kratom hasn't been subjected to large-scale clinical trials under federal guidelines, the DEA says the herb has "no currently accepted medical use" and is therefore moving to make criminals out of the people who currently use it. The agency also raises concerns about kratom's potential for addiction and abuse.
The DEA did not give an opportunity for public comment ahead of last month's announcement, and kratom advocates and lawmakers say they weren't aware of the agency's intent until after it published the notice.
Kratom users and scientists have since aggressively opposed the DEA's move to wage war on another plant. Critics claim the agency dismissed promising anecdotal reports and emerging scientific evidence suggesting kratom may have medical benefits ― or at the very least, a low-risk profile and minimal potential for recreational abuse.
Researchers at Columbia University recently published a study on the alkaloids in kratom and found that the herb activates opioid receptors in a way that doesn't trigger respiratory depression, a potentially lethal side effect of most narcotic painkillers. The scientists concluded that kratom could help lead to the development of safer pain medications that could help address a nationwide opioid epidemic fueled by prescription painkillers. At least one pharmaceutical company is currently working to develop a medication that targets pain in much the same way as kratom.
"The DEA's decision ... will put a halt on federally funded research and innovation surrounding the treatment of individuals suffering from opioid and other addictions."
Kratom advocates and drug policy reformers have said the move to ban kratom makes a mockery of the federal government's purported concern about the opioid epidemic. The White House and members of Congress have encouraged doctors to prescribe fewer narcotic painkillers, but the DEA has now moved to criminalize a natural herb that could help with that very effort ― presumably, much to the pleasure of pharmaceutical companies that would benefit from the demise of an affordable competitor.
In their letter, lawmakers accuse the DEA of mounting a hypocritical campaign against kratom.
"The DEA's decision to place kratom as a Schedule I substance will put a halt on federally funded research and innovation surrounding the treatment of individuals suffering from opioid and other addictions — a significant public health threat," they write.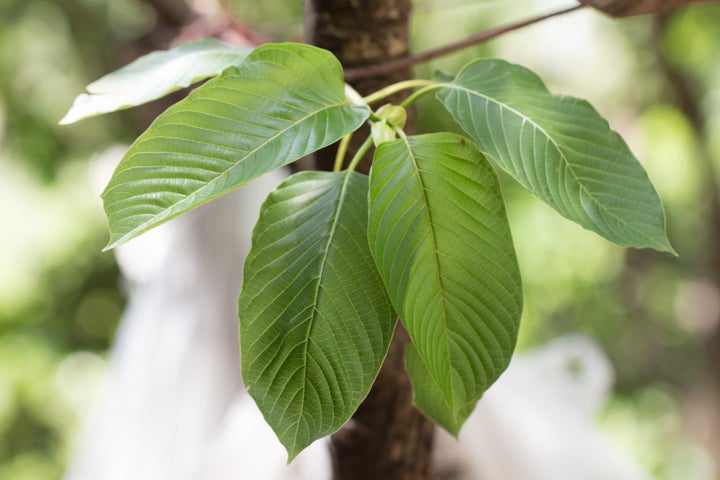 Opponents of the DEA's decision are also questioning kratom's supposed health risks. The DEA relied heavily on a single report by the Centers for Disease Control and Prevention that found that U.S. poison centers received 660 kratom-related calls between January 2010 and December 2015. It also found evidence of 555 positive drug test results for kratom from December 2014 through March 2016.
The DEA claims that a sharp upward trend over this period shows "growing abuse and popularity of these substances," but the incidents make up just a tiny portion of the more than 3 million annual calls to poison centers and the millions of drug tests the CDC surveyed over that period. For comparison, poison centers gets tens of thousands of calls each year regarding exposure to laundry detergent packets, glow sticks and other plant matter. In 2014, about 57 percent of all poison center cases involved pharmaceuticals.
The DEA also claims there have been "numerous deaths associated with kratom," but critics point out that the agency hasn't been able to provide an example in which the herb was found to be the only contributor. Most deaths associated with kratom have involved people who reportedly tested positive for numerous substances or were suffering from pre-existing medical conditions. Users frequently report that consuming too much kratom will only lead to nausea and vomiting.
The DEA did not immediately respond to a request for comment on the letter from Congress.
Although lawmakers didn't exactly rush to challenge the DEA's decision, the letter shows that they are willing to take a vocal, proactive stand against bad policy, said Jag Davies, director of communications strategy at the Drug Policy Alliance, a nonprofit that advocates for progressive reform of drug laws.
"It's about time the DEA took heed of the remarkable, bipartisan support in Congress for drug policy reform," said Davies in a statement. "There's no good reason for people who use kratom to be treated as criminals, especially considering prohibition's disproportionate impact on people of color and other marginalized communities."
The following lawmakers signed on to the letter:
Dana Rohrabacher - (R-Calif.)
Keith Ellison - (D-Minn.)
Gerald E. Connolly - (D-Va.)
Betty McCollum – (D-Minn.)
Earl Blumenauer - (D-Ore.)
Tulsi Gabbard - (D-Hawaii)
Michael M. Honda - (D-Calif.)
Raúl Labrador - (R-Idaho)
Julia Brownley - (D-Calif.)
Morgan Griffith - (R-Va.)
Suzan K. DelBene - (D-Wash.)
Scott Peters - (D-Calif.)
Suzanne Bonamici - (D-Ore.)
Michael Capuano - (D-Mass.)
Frank LoBiondo - (R-N.J.)
Robert C. "Bobby" Scott - (D-Va.)
Barry Loudermilk - (R-Ga.)
Richard Hudson - (R-N.C.)
Walter B. Jones - (R-N.C.)
This article has been updated with additional names of lawmakers who signed the letter. The total number of representatives that signed it has also been updated from 41.
Before You Go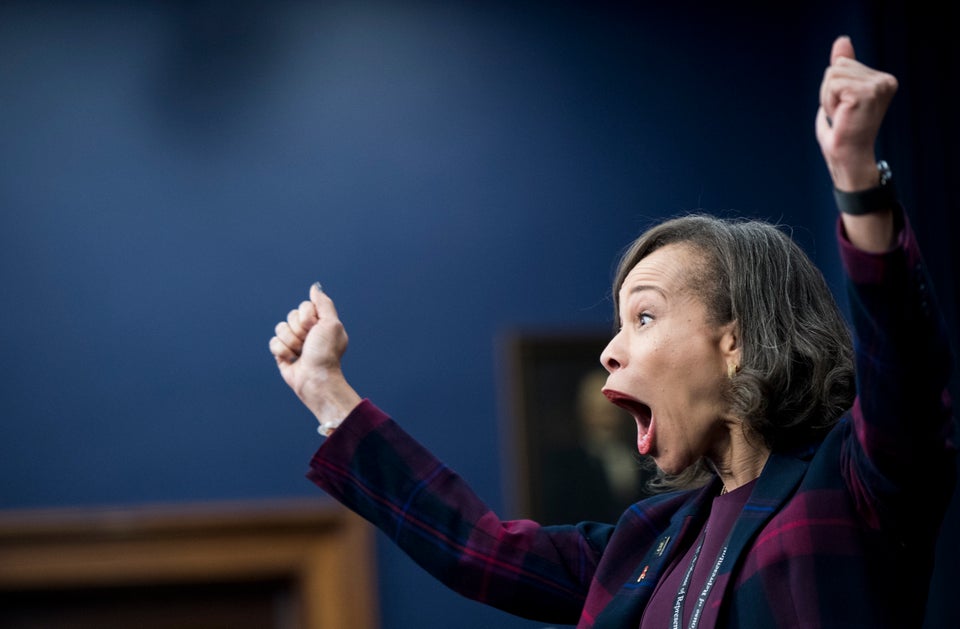 Scenes From 114th Congress And Capitol Hill
Popular in the Community