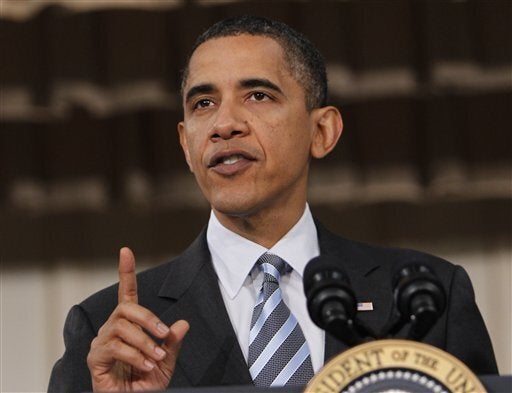 Recent developments in the global movement to provide a quality education to the 72 million kids currently out of school present a study in contrast. While the administration has failed to deliver on President Barack Obama's pledge to create a new Global Fund for Education, Congress is increasingly showing support for the idea.
The recently concluded G8 summit, which has historically been an important platform for mobilizing global commitments to fighting poverty, was stunningly silent on expanding access to education. Despite the efforts of its Canadian hosts, the G8 fell far short of expectations and failed to mobilize significant new pledges even for its signature issue, maternal and child health. In the midst of the G8 summit the Obama Administration released "A New Approach to Advancing Development" outlining the President's views. The statement confirms that "development" -- it doesn't actually mention "poverty" -- is a "moral, strategic, and economic imperative for the United States and our partners." While the document restates a number of common-sense principles of effective foreign aid, there are striking omissions -- education among them.
It is astonishing that the administration could outline its approach to development without even name-checking education, widely understood to be perhaps the best investment we can make in fighting poverty and promoting security. In addition to fulfilling the fundamental right to learn, education contributes to healthier mothers and children, more empowered and less vulnerable women, and more prosperous and peaceful societies. Every additional year of schooling has been found to decrease a boy's chance of engaging in violent conflict by 20 percent. For a girl in a poor country, each additional year of school beyond grades three or four will lead to 20 percent higher wages on average, and educated mothers are 50 percent more likely to immunize their children. Education is so strongly associated with HIV/AIDS prevention that it's known as a "social vaccine." Despite the cross-cutting benefits of a basic education, it has not been prioritized in President Obama's approach to fighting global poverty and inequity.
Global education advocates had reason to expect better. As a candidate, Obama proposed a $2 billion global education fund, and spoke of the integral link between education and security. Secretary Hillary Clinton re-iterated this $2 billion promise in her confirmation hearing, and as a Senator was a leading voice on behalf of global education, especially for girls. Despite these early commitments, concrete proposals have not materialized. In fact, the President's budget proposal included an $85 million cut to global education programs.
While the administration is stuck in neutral, there are encouraging signs of leadership in Congress. On Wednesday the House subcommittee responsible for foreign aid spending passed its annual funding bill. The subcommittee not only reversed the President's proposed cut, but included for the first time funding for a multilateral education effort -- $40 million for a strengthened and transformed Education for All Fast Track Initiative (FTI). The FTI is an initiative which helps poor countries close financing gaps in their national education plans. Over 15 countries contribute to the FTI, but so far the U.S. has not participated as a donor. Funding for a reinvigorated FTI can serve as an initial down payment on a new Global Fund for Education.
Subcommittee chair Nita Lowey (D-NY), unmatched in Congress as a leader on global education, has demonstrated her openness to new approaches to accelerate progress. At our current pace there will still be 56 million children out of school in 2015. Rep. Lowey's Education for All Act (HR 5117), introduced with Republican Dave Reichert (WA), provides a blueprint for U.S. leadership to reach universal access to basic education. The bill would make a Global Fund for Education a key element of our basic education strategy. This attention to multilateral cooperation is particularly important in a global economic slump. The U.S. needs a new way to leverage other donor nations to share in the effort, and to provide incentives for developing countries to develop strong national education plans for investment.
With Congress leading on global education, will Obama follow? He will have no better opportunity than the UN Millennium Development Goal Summit in September, where the world will gather to assess progress on eight overarching global anti-poverty goals, and create a plan of action to achieve them by 2015. Last year in his first address to the UN General Assembly, Obama said he would return to MDG Summit with a global plan to make these goals a reality. To fill in the missing plank of his MDG plan on education, Obama should call for the enactment of the Education for All Act, and propose a plan and budget for a $2 billion Global Fund for Education. 72 million kids are awaiting his leadership.
Related
Popular in the Community