Congress dealt a historic blow to the United States' decades-long war on drugs Saturday with the passage of the federal spending bill, which contains protections for medical marijuana and industrial hemp operations in states where they are legal.
The spending bill includes an amendment that prohibits the Department of Justice from using funds to go after state-legal medical cannabis programs. If the bill is signed into law, it will bring the federal government one step closer to ending raids on medical marijuana dispensaries, as well as stopping arrests of individuals involved with pot businesses that are complying with state law.
"When the House first passed this measure back in May, we made headlines; today we made history," Rep. Sam Farr (D-Calif.), who in May introduced the medical marijuana protections amendment with co-sponsor Rep. Dana Rohrabacher (R-Calif.), told The Huffington Post regarding the bill's passage.
"The federal government will finally respect the decisions made by the majority of states that passed medical marijuana laws," Farr added. "This is great day for common sense because now our federal dollars will be spent more wisely on prosecuting criminals and not sick patients."
The bill protects medical marijuana programs in the 23 states that have legalized marijuana for medical purposes, as well as 11 additional states that have legalized CBD oils, a non-psychoactive ingredient in marijuana that has shown to be beneficial in some severe cases of epilepsy.
"Congress has finally initiated a drawdown in the federal government's war on medical marijuana," said Mason Tvert, director of communications for the Marijuana Policy Project, in a statement. "This legislation makes it clear that the DEA has no business interfering in states' medical marijuana laws. Taxpayer money should not be used to punish seriously ill people who use medical marijuana and the caregivers who provide it to them."
Under the Obama administration, the DEA and several U.S. attorneys have raided marijuana dispensaries and sent people to prison, even though they complied with state laws. According to a report released last year by advocacy group Americans for Safe Access, the Obama administration has spent nearly $80 million each year cracking down on medical marijuana, which amounts to more than $200,000 per day.
Under the Controlled Substances Act, marijuana is still classified as a Schedule I substance with "no currently accepted medical use," alongside heroin and LSD. Since that doesn't change with the passage of the omnibus package, it's not entirely clear how the protections will work in practice.
"This isn't finely written policy yet," Farr said in June after the amendment first passed in the House, Forbes' Jacob Sullum reported. "This is a statement of congressional intent that [the] DEA [should] back off on these issues. We will have to continue to reconcile federal policy with state policy."
A statement issued by Americans for Safe Access following the spending bill's passage Saturday called the measure "historic" and said patients' rights advocates believe it "will dramatically impact DOJ enforcement, including ending federal medical marijuana raids, arrests, criminal prosecutions, and civil asset forfeiture lawsuits."
Industrial hemp also received new protections from DEA intervention under the spending bill. The same plant species as marijuana, cannabis sativa, hemp contains little to no THC, the psychoactive ingredient in marijuana associated with the "high" sensation. The farm bill, which President Barack Obama signed into law in February, legalized industrial hemp production in states that permit it.
Eighteen states have legalized industrial hemp production, and more than a dozen others have introduced legislation that would authorize research into the plant, set up a regulatory framework or legalize growing it.
Earlier this year, the DEA made headlines when it seized hemp seeds intended to be used in the launch of Kentucky's legal hemp research pilot program. A month later, the hemp seeds were released, and the state began planting its research crop.
It wasn't all victories for marijuana in the spending bill -- the legalization of recreational marijuana in Washington, D.C., which nearly 70 percent of voters approved, appears to be blocked. However, several members of Congress have taken issue with the language used in bill, arguing that law may still be able to move forward.
Before You Go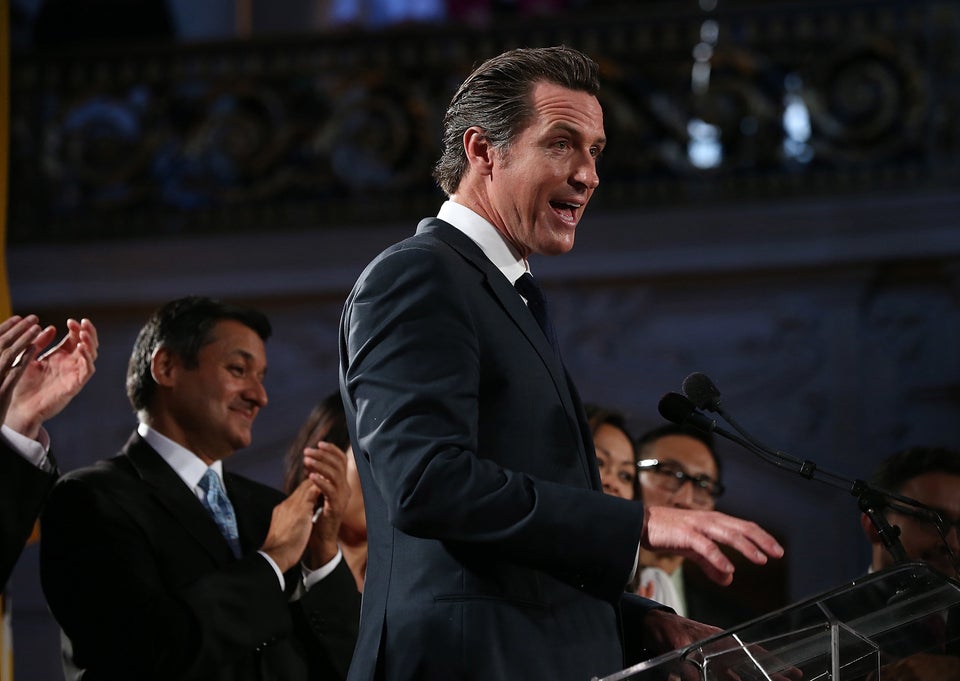 Politicians On Pot
Popular in the Community