The U.S. Congress is a notoriously white, male and middle-aged legislative body. But the House of Representatives is expected to become a bit more diverse on Tuesday, with at least five new women of color poised to win their congressional races.
The Democrats have already elected Alma Adams of North Carolina to fill the seat vacated by former Rep. Mel Watt (D). Adams will be the 100th woman in Congress when she is sworn in on Wednesday. The party also expects to add Brenda Lawrence of Michigan, Norma Torres of California and Bonnie Watson Coleman of New Jersey to its ranks in the House.
On the Republican side, Mia Love from Utah is likely to become the first black woman ever to join the GOP caucus in the House. Republicans are also hoping to elect Marilinda Garcia of New Hampshire, who is running in a tight race against Rep. Annie Kuster (D).
Women of color make up nearly 20 percent of the U.S. population, but constitute only 4.5 percent of the 535 members of the House and Senate (not including three non-voting delegates). Five new members would be a small but significant step toward a more representative Congress.
Still, women and minorities will remain sharply underrepresented -- especially on the Republican side.
"It doesn't seem like there was a systematic effort to diversify by either party," said Jennifer Lawless, a professor of government at American University and an expert on women in politics. "Thirty percent of members of the Democratic caucus are women, compared to 10 percent of Republicans, and if these five women do get elected, we're still going to see this lopsided ratio in a way that maintains the status quo."
One major reason for the sustained imbalance, Lawless said, is that Democrats have EMILY's List, a progressive women's PAC, working to recruit, fund and elect female candidates. EMILY's List has fundraised aggressively for Democratic women of color this cycle: It backed Adams in the Democratic primary and the special election, and helped Lawrence, Torres and Coleman win their primaries as well. The well-funded group is also working to elect two other female challengers, Debbie Dingell of Michigan and Kathleen Rice of New York, and to defend the seats of incumbent Democratic lawmakers in tight races.
"With so many critical issues facing women -– economic opportunity, access to health care, paycheck fairness -– never has it been more important to have women's voices in the halls of Congress," said Marcy Stech, a spokeswoman for EMILY's List. "Looking at the map and the current climate of our House incumbents, EMILY's List is in a strong position to add the voices of pro-choice Democratic women to the House."
Republicans don't have a group equivalent to EMILY's List whose entire mission is to recruit, train and elect female congressional candidates. But the party makes a marked effort to highlight the relatively few minority women it does have. The GOP named Garcia a "rising star" in the party, featured Hispanic New Mexico Gov. Susan Martinez prominently at the 2012 Republican National Convention, and will likely make a point of touting Love's victory if she wins on Tuesday.
"They need to portray themselves as far more inclusive than people perceive them to be," said Lawless. "Because their numbers are quite unfavorable, any success story they have of someone who is not a white middle-aged man is something they need to publicize."
But Love's campaign told The Huffington Post that the candidate is more concerned with policy than promoting diversity in the Republican Party.
"While Mia understands the historical implications of this election, her focus has always been on restoring and reclaiming freedom for all Americans against the goliath sized federal government," the campaign said in an emailed statement. "In Congress, her main priorities will be to stand up to the failed policies of the last six years and to find new solutions to the problems that all Americans face."
"Congress should reflect not only the diversity of the country but also a diversity of ideas," the statement added.

Before You Go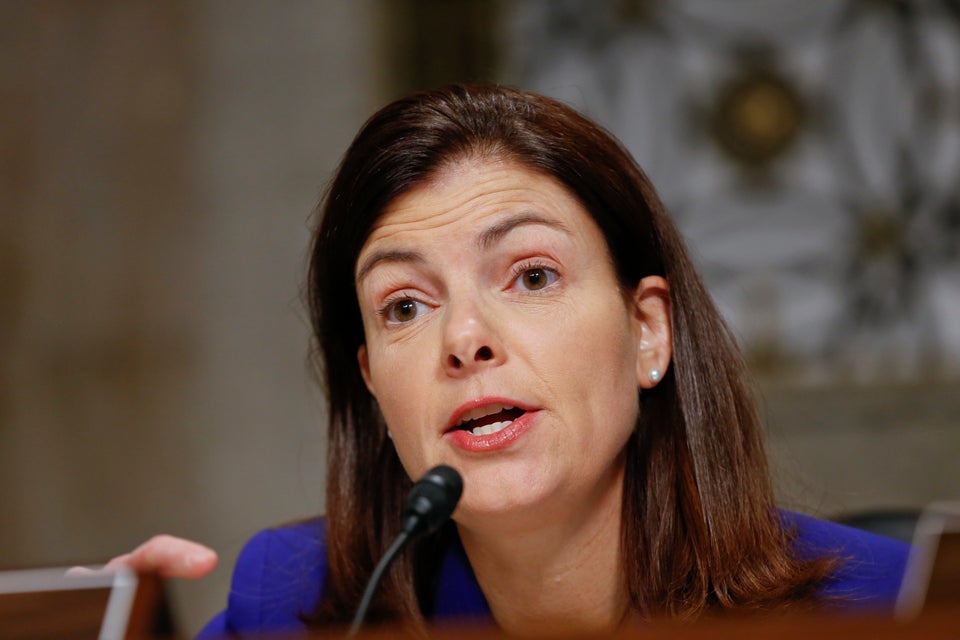 GOP Women In Congress