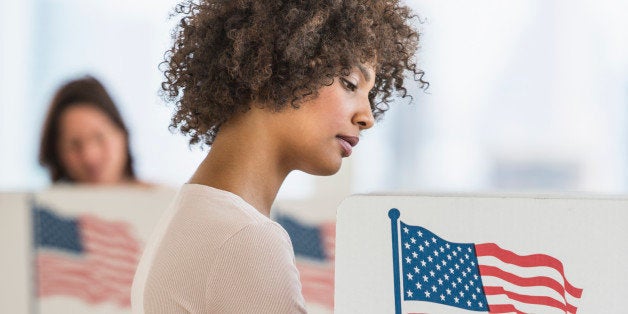 Throwing out preclearance when it has worked and is continuing to work to stop discriminatory changes is like throwing away your umbrella in a rainstorm because you are not getting wet." - Supreme Court Justice Ruth Bader Ginsburg.
I wish every member of the Supreme Court had the wisdom and insight of Justice Ginsburg. Her message, written one year ago, is clear: Preclearance was working.
We are closer to the goal of equal voting rights, but we are not yet there. Efforts made to restrict the right to vote in the last election prove that we still have a long way to go. The progress we have made proves that the law works and is a reason to keep the Voting Rights Act intact, not a sign that it has become obsolete.
This is especially true here in the South.
During the last renewal of the landmark law in 2007, Congress conducted more than 21 hearings with nearly 100 witnesses and amassed a 15,000-page record documenting the ongoing discrimination against minority voters. Congress voted to renew the law in overwhelming bipartisan majorities: 390-33 in the House and 98-0 in the Senate.
But this activist, conservative court struck a dagger in the heart of the law last year. Ruling from the bench Jim Crow-style, the court held 5-4 that the decades-old law used to protect minority voting rights had outlived its usefulness.
While Section 2 of the VRA remains intact -- not to mention the 15th Amendment -- five justices struck down Section 4, which was used to determine whether a state or local government had to get permission from the Justice Department before making changes to their voting laws. This ruling renders Section 5 -- the administrative process that held local jurisdictions accountable for unfair changes to voting laws -- moot.
To call this ruling deeply disappointing is an understatement.
This decision represents a serious setback for voting rights and will adversely affect millions of Americans. The Supreme Court's decision can only be described as an historic overreach in which the court ignored its own precedent, the findings of Congress, and disregarded evidence of ongoing discrimination at the polls.
Voter disenfranchisement does not only occur in states with a history of discrimination. Most recently, we have seen an uptick in attempts to disenfranchise voters in other jurisdictions around the country. The 2012 elections saw the attempt to disenfranchise voters taken to a whole new level -- with voter ID laws, cutting off early voting in certain areas, end to same-day registration and measures making it harder to register large groups of voters.
It's these kinds of second-generation forms of racial bias that the VRA and Section 4 address specifically.
According to a report released last week by the Leadership Conference on Civil and Human Rights, Georgia violated voting rights 14 times in the last decade, making it one of the top five worst states on voting rights.
The report also found 148 separate instances of voting discrimination since 2000. And in a partial measure of the Shelby ruling's impact, a recent Brennan Center report noted that voters in 15 states will face restrictions at the polls that didn't exist in 2012.
In February, the Georgia Legislature proposed reducing the number of days for early voting from 21 to six days. Georgia lawmakers also changed the date of city council elections in Augusta from November to July, a time when African-American turnout is traditionally far lower -- a tactic that goes back to Jim Crow days.
A call for strong, swift action by Congress to draft a new formula is now front and center. I will continue to work with all my colleagues on both sides of the aisle on the Voting Rights Act Amendment, an updated version of Section 5, to ensure voters have every necessary protection.
The Voting Rights Act is as necessary today as it was almost 50 years ago. Congress must act quickly to strengthen it. We have no other choice.
U.S. Rep. Hank Johnson represents the 4th District that includes a large portion of DeKalb County. He is a member of the House Judiciary Committee, where drafting of new language for the Voting Rights Act will take place.

Calling all HuffPost superfans!
Sign up for membership to become a founding member and help shape HuffPost's next chapter