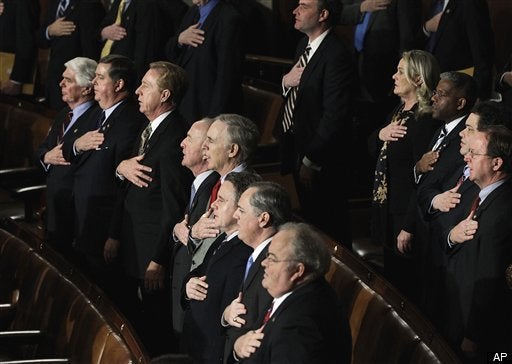 So far few facts are known except the most horrifying: A Member of Congress is shot in the head while reaching out to her constituents and is rushed to surgery; six others are shot to death, including a judge and a nine-year old child; numerous others are injured.
America's gun culture claims its latest victims.
Initial news reports are that the man who shot Arizona Representative Gabrielle Giffords and others used a Glock semiautomatic pistol equipped with an extended magazine -- such magazines can hold up to 32 rounds of ammunition that can be fired without reloading.
These high-capacity ammunition magazines were banned before Congress allowed the federal assault weapons ban to expire in 2004. Despite protests by law enforcement and public officials, the gun lobby and its supporters on Capitol Hill dismissed the ban on assault weapons
and high-capacity magazines as an infringement on their right to own any gun of their choice -- no matter the risk to public safety. As NRA Executive Vice President Wayne LaPierre has told us, the "guys with the guns make the rules." Today, one more guy with a gun made the rules.
Such rhetoric turns lethal in a nation where anyone with a grudge and a credit card can outfit himself with the most lethal firearms for sale on the civilian market in the world.
Members of Congress are now the latest victims held hostage by America's gun culture. Congress should act immediately to reinstate an effective ban on high-capacity ammunition magazines and move quickly to pass an effective assault weapons ban.
If the attempted murder of one of their colleagues does not force Congress and President Obama to face the gun issue, what will?