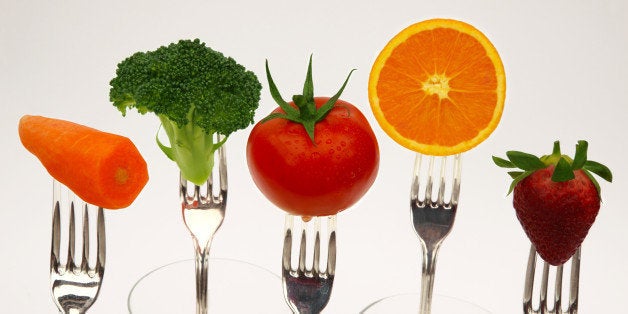 This is the first generation of American kids who will live shorter, less healthy lives than their parents. You would think that Congress would be doing everything it can to prevent that legacy. Unfortunately, we are considering doing just the opposite.
In response to the growing childhood obesity epidemic, Congress passed the Healthy Hunger-Free Kids Act four years ago. The act makes sure that every student has access to healthy, nourishing meals while they are at school. The bill was widely supported by school nutrition advocates. More importantly, it had the support of parents who wanted to know that their tax dollars were being spent on quality foods like fruits, vegetables and whole grains.
Just as we are starting to see the positive effect of the new standards there is a movement to undue all of the progress made. House Republicans tucked into this year's Ag Appropriations bill a measure to allow schools to seek a waiver from the new standards. The schools would still receive the money intended to purchase nutritious foods but could instead choose to waste it on junk food.
Let's be clear, the new standards are working. Ninety percent of schools are successfully implementing them. That success is carrying over into the home where families are once again talking about the need for better nutrition. We are reversing the obesity epidemic. We are changing that legacy for this generation of children.
Change is never easy. All of us who have struggled with eating healthier understand how tempting it can be to make the wrong choice. It's even harder when you are child. As every parent knows, fixing meals for our children is never an easy task. But we also know it's our job to teach our kids the value in eating healthy. Instead of seeking a waiver, schools should be looking at this as a teaching moment. This is an opportunity to help students learn what types of food are better for them and why. We would never stop teaching our kids math or science just because it is hard. So why are we consider doing it for nutrition?
When this bill was debated in committee, I offered an amendment to strip the waiver program out. It failed on a party line vote. As we begin debate on the House floor, I plan to offer my amendment again. I will fight this waiver provision at every step of the process until it is defeated.
I am not alone in this fight. In addition to the amendment's supporters in Congress, child nutrition groups, Mission Readiness and the former presidents of the School Nutrition Association have been working tirelessly to make sure we do not roll back the clock on healthy school lunches.
However, it is really parents who are leading the charge to save school lunches. They want to know that we are not wasting money on unhealthy meals. Just as they demand their taxpayer dollars are spent on quality teachers and resources for the classroom; they also want to know their taxes are going towards healthy food served in the lunchroom.
Parents know that the smart investments we make now in improving our children's health will have huge payoffs in the future. Any progress made on reversing the obesity epidemic will help drive down health care costs. It will allow us to chip away the $190 billion a year we spend on obesity-related conditions. A healthy nation leads to a healthy economy.
But for parents, this is more than just a long-term strategy to bring down deficits. In their hearts, this is about what is best for their child right now. As a father, I have always put my own daughter first. As a member of Congress, I put the health of our nation's children first. I hope more leaders in Washington will join me and help us save healthy school lunches.
REAL LIFE. REAL NEWS. REAL VOICES.
Help us tell more of the stories that matter from voices that too often remain unheard.