Dozens of members of Congress sent a letter to Secretary of State Rex Tillerson on Thursday, urging "utmost caution and restraint" in further dealings with North Korea and condemning President Donald Trump for promising "fire and fury" in response to reports that the Asian nation is escalating its nuclear program.
"These statements are irresponsible and dangerous, and also senselessly provide a boon to domestic North Korean propaganda which has long sought to portray the United States as a threat to their people," reads the letter from 64 House Democrats, led by Rep. John Conyers (D-Mich.).
"We respectfully but firmly urge you to do everything in your power to ensure that President Trump and other Administration officials understand the importance of speaking and acting with the utmost caution and restraint on this delicate issue," the letter continues. "Congress and the American public will hold President Trump responsible if a careless or ill-advised miscalculation results in conflict that endangers our servicemembers and regional allies."
"That is about the stupidest and most dangerous statement I have ever heard an American president make."
Trump's initial remarks came Monday, following a report that North Korea has the capability to make a miniaturized nuclear warhead that could be delivered via an intercontinental ballistic missile.
"North Korea best not make anymore threats to the United States. They will be met with fire and fury like the world has never seen," the president said in a short statement to reporters.
Later that day, North Korea's official news agency ran statements from military spokesmen, including a claim that the country is "carefully examining" plans to fire missiles at Guam, a U.S. territory.
Tillerson has since sought to de-escalate Trump's rhetoric, saying he believes "Americans should sleep well at night" and that the president was speaking to the capabilities, not plans, of the U.S.
"I think what the president was doing was sending a strong message with language that [North Korean leader] Kim Jong-Un would understand, because he doesn't seem to understand diplomatic language," Tillerson said Wednesday.
Experts have also pushed back on the warning, describing it as reckless and the "exactly wrong" approach.
"That is about the stupidest and most dangerous statement I have ever heard an American president make," John Mecklin, editor-in-chief of Bulletin of the Atomic Scientist, told HuffPost earlier this week.
Nevertheless, Trump hasn't given up on his rhetoric, suggesting Thursday that perhaps his earlier remarks did not go far enough.
"It's about time someone stood up for the people of our country," he said, according to a White House pool report.
Before You Go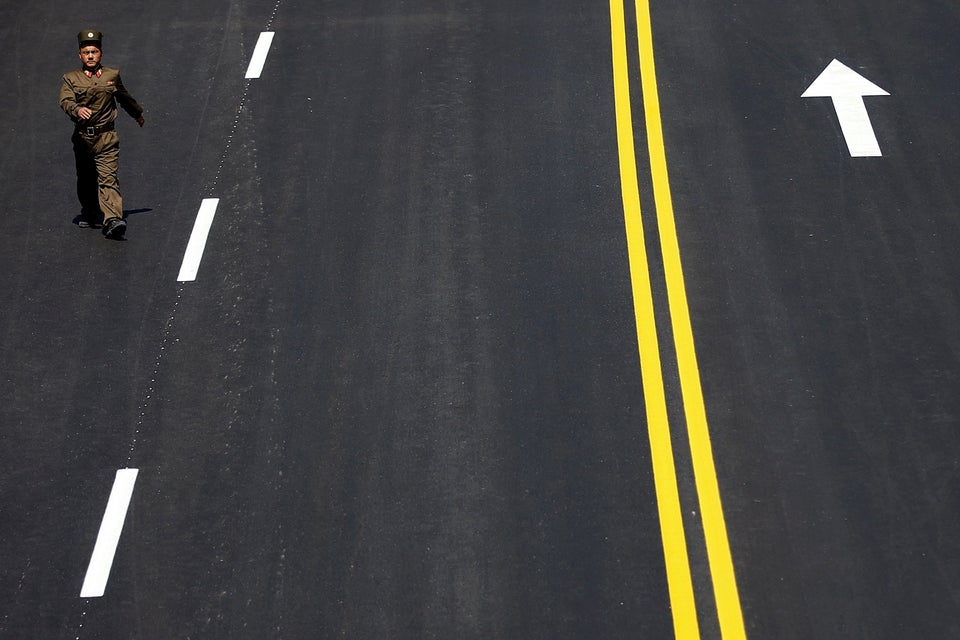 North Korea Ahead Of 105th Anniversary Of Kim Il Sung's Birth
Popular in the Community