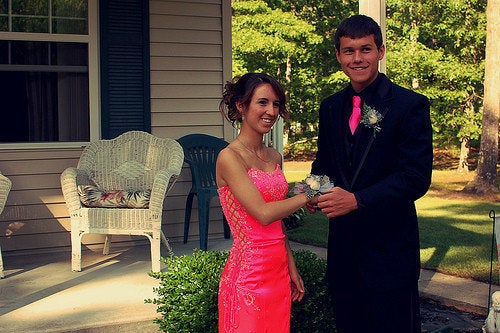 After yesterday's charlie-foxtrot fall-out over the possibility that Congress might have to endure a Presidential address and a GOP candidate debate on the same night, which ended with the White House agreeing to move their address to the Joint Session of Congress to Thursday, September 8, you might be wondering about how all of these newly frayed relationships might begin to heal. Well, according to ABC News' Rick Klein, Rep. Chris Van Hollen (D-Md.) has an idea of how that might begin:
Oh, yes! The return of "bipartisan seating!" If you recall, back in January of this year, members of Congress were still reeling from the attempted murder of Representative Gabrielle Giffords, and they decided to set an example and demonstrate that everyone could spend the entire State Of The Union address sitting in commingled fashion instead of separating into partisan factions. What ended up happening is that members began to couple up, and then reporters started asking who was taking who to the State Of The Union, and the whole thing basically became Senior Prom.
Naturally, this simple idea fixed everything, and Congress very quickly presented the White House with a clean debt ceiling bill, instead of pretending to hold the process hostage under the threat of default. Also, there were rainbows, probably. So it stands to reason that Congress should do the bipartisan prom thing again, seeing as they are the least dysfunctional collection of humans in America.
REAL LIFE. REAL NEWS. REAL VOICES.
Help us tell more of the stories that matter from voices that too often remain unheard.