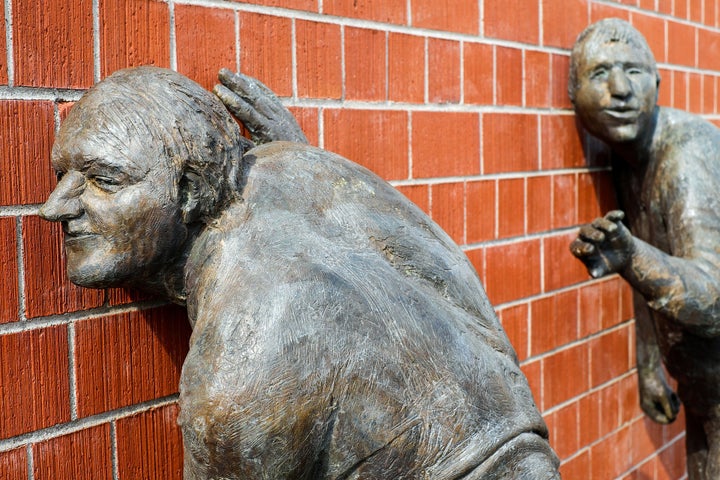 There must be more to this story that I'm missing and if so, please chime in with a comment. But as it stands right now, Congress is on the verge of passing a "tax reform" bill that makes higher education and advanced education more expensive for students.
Where I'm stuck on the logic is how are we going to make America a world leading country without innovation and discovery through an educated workforce.
Granted, higher education debt is skyrocketing and student loan defaults are horrible but that's a different issue to tackle.
Discouraging valid and potentially successful students from pursuing higher education and advanced degrees seems like trying to drive a nail with a screwdriver.
Blaming students alone for the exploding student loan debt misses the mark. A substantial assignment of blame also needs to be assigned to the for-profit schools who pushed enrollment with commissioned salespeople, jacked up tuition costs, and failed to perform. Non-profit and public schools don't get a pass either in the blame game. They have not done an adequate job of matching potential degree programs to the debt students have to take out.
Former Bush administration Secretary of Education Margaret Spellings said, "By 2020, two-thirds of the country's jobs will require some level of education beyond high school. Our nation's long-term health depends on more Americans' finding a pathway to college. Anything that makes that goal harder to achieve is bad for the country, the economy, and our people." – Source
She also said, "Policy makers are considering new taxes on graduate students, new obstacles to private philanthropy, and a larger burden on college graduates already struggling to pay off student-loan debt."
According to Politico, "National Institutes of Health Director Francis Collins, who has broad bipartisan respect, on Thursday warned of negative consequences it could bring. "Anything that would diminish the interest in that talent of the next generation in joining that workforce is something we should be very cautious and careful about," Collins said during a House Energy and Commerce Committee hearing. "I think we can all agree that given that science has driven our economy in this country by most estimates more than 50 percent of our growth since World War II, this is a very important issue for continued investment."
But the biggest cheerleader for this education gutting tax reform changes appears to be the current Secretary of Education, Betsy DeVos. "Our nation's broken tax system is well overdue for comprehensive reform," she said. "And I am so encouraged that, with the president's leadership, leaders in Congress are poised to finally do something about it. This administration believes America succeeds when American workers and job providers keep more of their hard-earned money." – Source
Popular in the Community