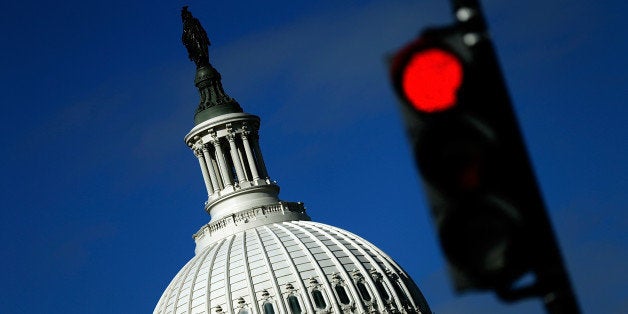 More than 550,000 people have now signed petitions calling for congressional lawmakers to forfeit their paychecks while the government remains closed amid a budget impasse.
The shutdown has left more than than 800,000 furloughed without pay, and without guarantee of receiving back pay if and when Congress reaches an agreement to end the stalemate. Meanwhile, members of Congress are continuing to receive their constitutionally protected $174,000 annual salaries throughout the ordeal.
While many lawmakers have voluntarily decided to donate their paychecks to charity amid the shutdown, Rep. Rick Nolan (D-Minn.) sought to force their hands earlier this week with a "No Government — No Pay Act" proposal. The measure,would stop members from being paid until the government returns to full functionality.
A number of lawmakers, including Rep. Lee Terry (R-Neb.), have also defended their decisions not to surrender their pay,
"Whatever gets them good press," Terry said of his colleagues who were donating their salary. "That's all that it's going to be. God bless them. But you know what? I've got a nice house and a kid in college, and I'll tell you we cannot handle it. Giving our paycheck away when you still worked and earned it? That's just not going to fly."
REAL LIFE. REAL NEWS. REAL VOICES.
Help us tell more of the stories that matter from voices that too often remain unheard.
BEFORE YOU GO
PHOTO GALLERY
2013 Government Shutdown Protests