 Americans do not think Congress is underpaid, according to a new HuffPost/YouGov poll conducted after outgoing member of Congress Jim Moran (D-Va.) asked Americans to take pity on their struggling representatives, whom he said can't afford to "live decently" on their current salaries.
"I think the American people should know that the members of Congress are underpaid," Moran said in a recent interview with CQ Roll Call. "I understand that it's widely felt that they underperform, but the fact is that this is the board of directors for the largest economic entity in the world."
In fact, 69 percent of Americans think members of Congress are paid too much, according to the new poll. Sixteen percent think they are paid about the right amount, and only 3 percent agreed with Moran that members of Congress are paid too little.
The issue of congressional pay is one that unites Americans from across the political spectrum, with 65 percent of Democrats, 67 percent of Republicans and 73 percent of independents agreeing that members of Congress are overpaid, not underpaid.
Moran cited the need for many members of Congress to maintain two residences -- one in Washington, D.C. and one in their home district -- as a reason to consider Congress underpaid. Moran said he would try to amend a bill freezing congressional pay so that members of Congress would also receive a per diem to help cover housing costs.
But by a 59 percent to 24 percent margin, most Americans think a person can, in fact, afford to maintain two residences, including one in Washington, D.C. and one elsewhere, for the $174,000 a year most members of Congress earn. Americans across the political spectrum, and across income groups, agreed on this point.
Although the poll shows Americans are united on the issue of congressional pay, they are divided on whether presidential pay is too high (38 percent) or about right (39 percent). Only 11 percent said they think presidential pay is too low.
Americans' opinion on presidential pay may depend on the party of the person who's currently receiving it. Democrats were somewhat more likely to say that presidential pay is too low, and somewhat less likely to say it is too high, than either independents or Republicans. All three groups were similarly likely to say that the president makes about the right amount.
The HuffPost/YouGov poll was conducted April 4-6 among 1,000 U.S. adults using a sample selected from YouGov's opt-in online panel to match the demographics and other characteristics of the adult U.S. population. Factors considered include age, race, gender, education, employment, income, marital status, number of children, voter registration, time and location of Internet access, interest in politics, religion and church attendance.
The Huffington Post has teamed up with YouGov to conduct daily opinion polls. You can learn more about this project and take part in YouGov's nationally representative opinion polling.

Before You Go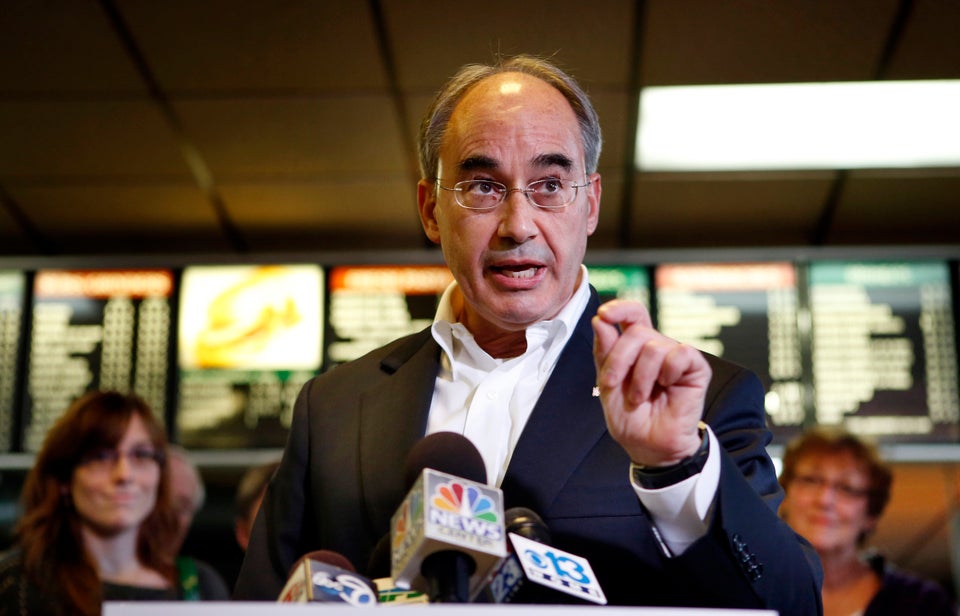 Great Political Names
Popular in the Community