WASHINGTON -- Over the past decade, 20 percent of the legislation Congress has passed has been to name post offices.
The findings are contained in an April 26 report by the Congressional Research Service that was obtained by The Huffington Post. The height of the post office-naming craze was in the 110th Congress (2007-2008), which passed 109 bills to name post offices -- 24 percent of all the legislation it passed.
The last Congress (112th), which was the most unproductive since at least the 1940s, even managed to move through 46 bills naming post offices, out of 240 total measures passed. (It also passed six bills regarding commemorative coins.)
Many post offices have been named for fallen U.S. service members. Bob Hope, Mickey Mantle and Nat King Cole have also received the honor.

Congress' post office productivity, via CRS:
The numbers are especially striking when compared with those from previous sessions of Congress. According to an analysis compiled by Knight-Mozilla OpenNews Fellow Noah Veltman in January, in the 26 years before the 106th Congress (1999-2000), post office naming bills represented less than 5 percent of all the legislation signed into law.
In the current Congress, the House Oversight and Government Reform Committee -- where most post office naming acts originate -- has adopted a policy stating that these pieces of legislation should not take up too much time: "The consideration of bills designating facilities of the United States Postal Service shall be conducted so as to minimize the time spent on such matters by the committee and the House of Representatives."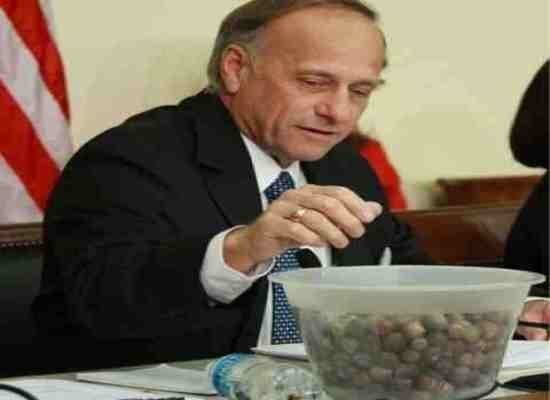 More Crazy Examples of Congressional Theatrics
Popular in the Community