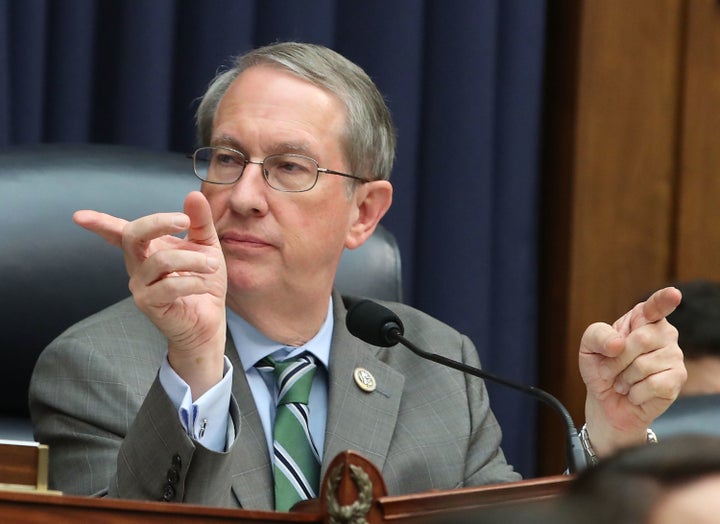 WASHINGTON ― Organizers of a nationwide protest at U.S. prisons have said they're thrilled with the publicity they've received, but the news apparently hasn't reached members of Congress.
Lawmakers who oversee federal prison policy in the House of Representatives told HuffPost that they hadn't heard about any protests or strikes, which had been planned from Aug. 21 through Sunday.
House Judiciary Committee Chairman Bob Goodlatte (R-Va.) and the top Republicans on the subcommittee that directly oversees prisons, Reps. Jim Sensenbrenner (Wis.) and Louie Gohmert (Texas), said they hadn't heard anything about the protest, as did the top Democrat on the subcommittee, Rep. Sheila Jackson Lee of Texas.
"I had not heard that," Gohmert said Thursday. "That's the first I heard that."
Though prison officials have mostly denied that anything is actually happening, the protest against conditions inside U.S. prisons has generated dozens of news stories. A list of demands posted on the Incarcerated Workers Organizing Committee website calls for an end to unpaid labor, the restoration of voting rights and the repeal of a federal law that blocks prisoner lawsuits.
"I think anyone who has any oversight responsibilities over our nation's prisons should be fully aware," said Udi Ofer, deputy national director of the American Civil Liberties Union, which supports the prisoners' demands. "Right now America is experiencing probably one of the most extensive prison strikes in our nation's history."
"Right now America is experiencing probably one of the most extensive prison strikes in our nation's history."
The extent of the strike is difficult to ascertain, as prisons control inmates' lives and can prevent them from communicating with the outside world. The federal Bureau of Prisons has said there have been no reports of work strikes in any of its facilities. The bureau oversees fewer than 200,000 of the 1.5 million Americans in prisons, with the rest in state institutions.
An inmate named Kevin "Rashid" Johnson, who is serving a life sentence at the Sussex I State Prison in Waverly, Virginia, told HuffPost that he has always refused to work and is participating in the strike by refusing to buy things like hygiene items and stationery from the prison commissary. He said prison officials had already put him in solitary confinement on death row because of his political activism. (He asked that HuffPost not disclose his means of communication.)
Spokespeople with the Virginia Department of Corrections did not respond to HuffPost's requests for information.
While Jackson Lee hadn't heard about the prison strike, she said she was aware of other recent protests by prisoners in her home state of Texas. She said she had toured one facility earlier this year and would pursue a prison reform agenda if Democrats can retake the House this fall.
"My greatest hope is to pair sentencing reduction with prison reform," she said.
Congress doesn't oversee state prisons, but federal laws have a direct bearing on state prison conditions. Activists have demanded that Congress repeal the Prison Litigation Reform Act, a Clinton-era law that restricted prisoners' ability to file federal civil rights cases over their treatment.
Officials have confirmed strike activity in some state facilities. Prison officials in North Carolina, Nevada and Indiana told Mother Jones that prisoners staged small protests and hunger strikes. Officials in eight other states said there were no protests. The Florida Department of Corrections denied to local reporters that a near-riot situation at a facility in Jasper on Friday had any connection to outside events.
"I'm hunger striking," the inmate says in the video after someone apparently offers food through a cell door.
The California Department of Rehabilitation and Corrections' website indicates there is a prisoner by Garcia's name at the Represa facility, but a spokesman insisted to HuffPost that no prisoners have participated in a hunger strike.
"We do not have anybody here participating, so it doesn't matter what's on the video," said spokesman Lt. Tony Quinn.
Clarification: An earlier version of this piece attributed the prison strike demands to the Incarcerated Workers Organizing Committee. The IWOC is one of the groups that has endorsed and promoted the demands, which were drafted by an anonymous collective of prisoners.
Popular in the Community