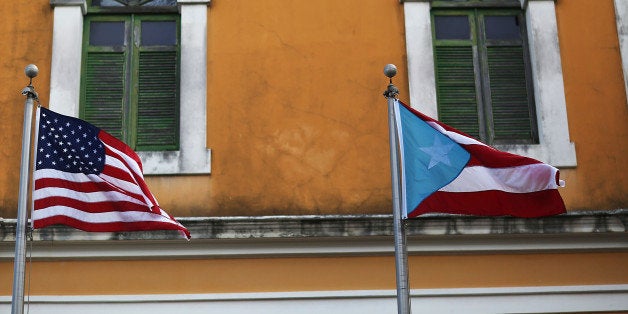 WASHINGTON -- Republicans on the House Judiciary Committee made little headway Wednesday when discussing possible solutions to the $73 billion debt crisis facing over 3 million American citizens in Puerto Rico.
Puerto Rico's financial woes have received increased attention in recent weeks, thanks in part to comments from the commonwealth's governor, Alejandro Garcia Padilla, who said the island's "debt is not payable."
While the Puerto Rican government did meet the July 1 deadline for its first $400 million electric utility payment, there are more payments due in the coming months. Market watchers are turning their eyes to Congress as concerns grow over Puerto Rico's debt.
The White House is also pressuring Congress to take action. On Wednesday, spokesman Josh Earnest said the Obama administration wants Congress to do something about the crisis, but wouldn't say if it supports granting the island Chapter 9 powers under the U.S. Bankruptcy Code, which would grant Puerto Rico the authority to allow certain government-owned corporations to restructure their debt obligations.
Currently, the island is unable to restructure its public debt the way municipalities in all 50 states can because the federal government treats the island as a territory.
"While no consensus was reached, a general concern was expressed that to provide Puerto Rico's municipalities access to Chapter 9 of the Bankruptcy Code would not, by itself, solve Puerto Rico's difficulties, which are associated with underlying, structural economic problems," Rep. Bob Goodlatte (R-Va.), chairman of the Judiciary Committee, and Rep. Tom Marino (R-Pa.) said in a joint statement.
Goodlatte and Marino added that the committee members will "continue to monitor the developments in Puerto Rico and are actively assessing the merits of any potential congressional response."
Earlier, House Speaker John Boehner (R-Ohio) also offered little insight about potential congressional action, simply deferring to the Judiciary Committee.

REAL LIFE. REAL NEWS. REAL VOICES.
Help us tell more of the stories that matter from voices that too often remain unheard.
BEFORE YOU GO
PHOTO GALLERY
Scenes From 114th Congress And Capitol Hill