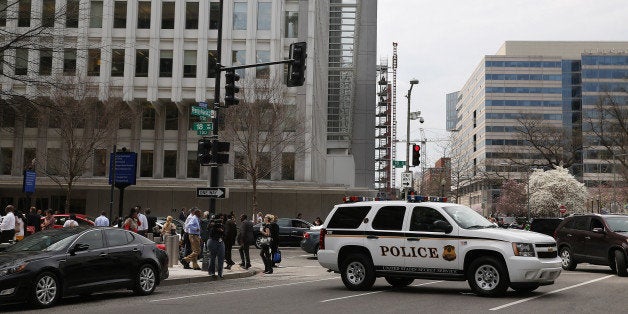 WASHINGTON, May 14 (Reuters) - The U.S. Secret Service has pervasive problems and a deep-seated culture of fear and retaliation, U.S. lawmakers said on Thursday at a hearing to investigate how two senior agents drove a government car into White House barricades inches from a possible bomb after a late-night party.
The agency has come under repeated pressure this past year over a string of embarrassing allegations involving misbehavior and security lapses.
"We have a culture of secrecy, a culture of complacency, and a culture of fear and retaliation," said Democratic Representative Elijah Cummings of Maryland.
In the March incident, Marc Connolly, second-in-command of President Barack Obama's security detail, and George Ogilvie, a senior supervisor, spent five hours drinking at a colleague's retirement party, running up a tab that included eight glasses of scotch, two vodkas, three beers and a glass of wine.
They then drove into a locked-down area and despite flouting agency rules and appearing drunk, were allowed to drive home in their government cars, according to a report released on Wednesday by the Department of Homeland Security's Inspector General. (http://1.usa.gov/1IAcwyn)
"At some point misconduct has to be dealt with. There is a root cause somewhere for this culture...what do you think that is?" Republican Representative Jody Hice of Georgia asked Inspector General John Roth at the hearing.
"I think it's a lack of accountability," Roth said.
No one involved reported the incident, according to the report. The watch commander is alleged to have said to a colleague that giving the two men a sobriety test would have been "a career killer," the report said.
Republican Representative Jason Chaffetz of Utah said the Secret Service has a reputation for punishing those who report violations.
"The culture of special treatment for senior agents must stop," he said.
Both Connolly and Ogilvie have been placed on administrative leave and Connolly announced earlier this week his intention to retire.
The agency has been led by Joseph Clancy since October. He replaced Julia Pierson who resigned following a series of breaches, including a knife-wielding man making it into the White House.
But the agency's reputation has continued to suffer. In the past couple of months, it has faced allegations of sexual assault, failing to stop a man landing a gyrocopter on the west lawn of the Capitol, taking over a year to fix a broken alarm system at former President George H.W. Bush's home, and improper use of the agency's database by employees. (Reporting by Lindsay Dunsmuir; Editing by Lisa Shumaker)
REAL LIFE. REAL NEWS. REAL VOICES.
Help us tell more of the stories that matter from voices that too often remain unheard.
BEFORE YOU GO
PHOTO GALLERY
Scenes From 114th Congress And Capitol Hill