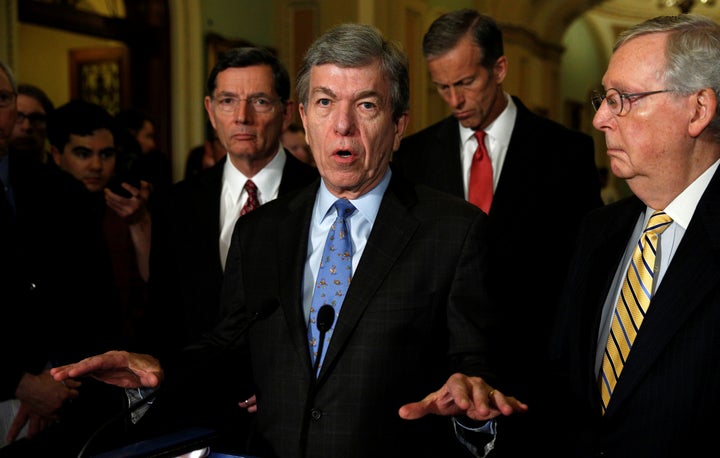 WASHINGTON ― Two months ago, it looked like Congress was ready to crack down on its embarrassing problems with sexual harassment.
That's when the House passed a bill to overhaul the Congressional Accountability Act, a decades-old law that set up the process for handling workplace complaints about harassment and discrimination on Capitol Hill. Support for the bill was a no-brainer ― it passed unanimously, on a voice vote ― and it made badly needed updates, like banning sexual relationships between members of Congress and their staffers. It also eliminates a requirement that House staffers go through a 30-day counseling and mediation period before filing a workplace complaint.
But the bill has gone nowhere in the Senate since February, and nobody can say when or if similar legislation will move forward. The reason? Some senators don't like the bill's requirement that they would have to pay out of pocket if they are found personally liable for harassing or discriminating against employees.
Sen. Roy Blunt (R-Mo.), who chairs the rules committee and is involved in negotiations on the bill, said Tuesday that the panel is "trying to come to a conclusion" on the bill.
Asked why it's been so delayed, he carefully considered his words. "I think anytime you're dealing with members' personal liability, you ought to be sure that the members understand what they're asked to vote on," he said.
It speaks volumes about the Senate that it's struggling to pass a bill to make it easier for Capitol Hill victims of sexual harassment or discrimination to file a complaint ― and that it's because anonymous senators don't want to have to personally pay for misconduct claims when they are found liable.
The Senate's inaction comes after a string of lawmakers resigned over allegations of sexual misconduct, including Reps. John Conyers (D-Mich.), Trent Franks (R-Ariz.) and Blake Farenthold (R-Texas), and Sen. Al Franken (D-Minn.). Rep. Patrick Meehan (R-Pa.) said in January that he won't seek re-election after a former female aide said he lashed out at her after she rejected his romantic advances. Meehan called the aide his "soul mate."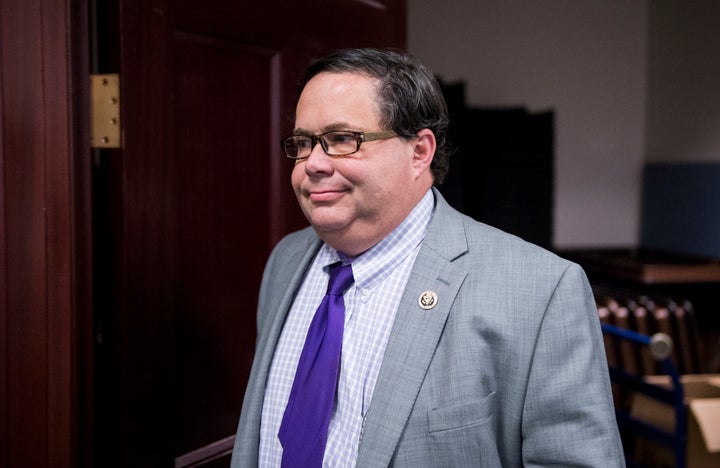 Congress clearly needs to deal with this. Four out of 10 female congressional aides believe sexual harassment is a problem on Capitol Hill, according to a 2016 CQ Roll Call survey. The same survey found that 1 in 6 said they had been personally victimized.
Supporters of the Hill harassment bill thought the Senate would just tuck it into last month's must-pass omnibus spending package and be done with it. But according to two senior Democratic aides familiar with negotiations on that package, Senate Majority Leader Mitch McConnell (R-Ky.) refused to roll the harassment bill into it unless they stripped out its provision requiring lawmakers to be personally liable.
"He wanted to do that in order to put it into the omnibus," said one of the aides. "But [House Minority Leader Nancy] Pelosi and [California Democratic Rep. Jackie] Speier objected to the change."
McConnell spokesman Don Stewart denied that it was McConnell himself who had problems with that provision. He pointed to a statement previously issued by another McConnell spokesman, David Popp, who said, "Sen. McConnell supports members being personally, financially liable for sexual misconduct in which they have engaged."
It's unclear who, exactly, is opposed to this provision. But the Senate's inaction is infuriating lawmakers in both parties who believe this should not be difficult.
Stop giving us lip service and pass the bill.

Rep. Jackie Speier (D-Calif.) to Senate Majority Leader Mitch McConnell
Last month, all 22 female senators of both parties ripped McConnell and Senate Minority Leader Chuck Schumer (D-N.Y.) for not making the bill a priority. On Thursday, every male Democratic senator ― plus Sen. Ted Cruz (R-Texas), who co-authored the Senate's version of the harassment bill ― wrote to McConnell demanding action on the issue.
Sen. Amy Klobuchar (Minn.), who is the ranking Democrat on the rules committee and involved in negotiations on the bill, expressed optimism that senators would get some version of the bill out the door.
"We are continuing to push on this," Klobuchar told HuffPost this week. "The letter that we had with all the women senators … I think that was really significant. Let's just say, it got noticed."
She said she's hopeful a bill will be ready "in the next month or two."
But the longer this bill hangs out there, the less clear it becomes what must-pass bill it can be attached to. And as it gets closer to the November elections, action in the Senate will significantly slow down. That could mean the bill gets delayed even further, or possibly lost in the shuffle of other matters.
Speier, the sponsor of the House bill, said if McConnell truly supports lawmakers paying out of pocket when they harass or discriminate against their staff, it makes no sense why he won't give her bill a vote now.
"Stop giving us lip service and pass the bill," Speier said.
REAL LIFE. REAL NEWS. REAL VOICES.
Help us tell more of the stories that matter from voices that too often remain unheard.
BEFORE YOU GO
PHOTO GALLERY
Women Who Have Accused Roger Ailes Of Sexual Harassment