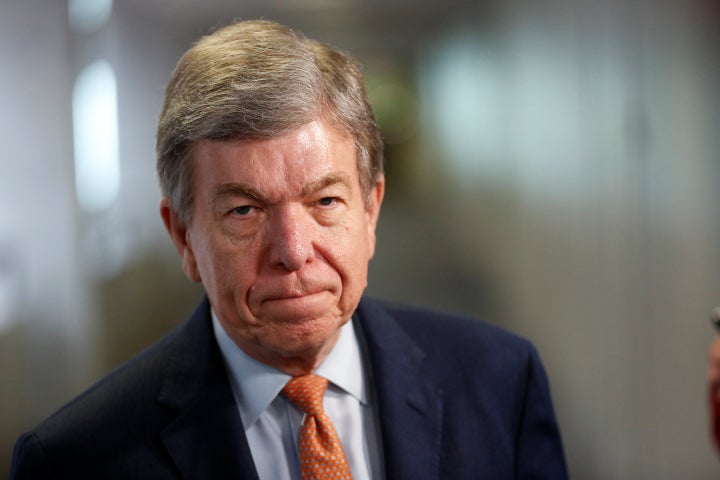 WASHINGTON ― It seemed so promising at first.
The House unanimously passed a bill in February making badly needed updates to Congress' policies on sexual harassment. The Senate came around in May and passed its version of the bill. All they had left to do was hash out their differences.
It's been a month and a half since then, and they don't appear close to a deal. House and Senate aides say talks are ongoing. But nobody can point to signs of progress.
The problem? The House wants tough punishments and more transparency when lawmakers sexually harass or discriminate against staffers. The Senate wants to water down those provisions. Neither side is willing to budge.
"There's a lot of frustration in the House," Rep. Bradley Byrne (R-Ala.), a lead negotiator on the House bill, said in a Thursday interview. "Earlier this week, I was briefed by staff about discussions, and it just seemed to me from listening that we're pretty far apart."
He said there are two major sticking points. First, the Senate bill limits circumstances in which a lawmaker's settlements should be disclosed, whereas the House bill gives full transparency. Second, the House bill creates a third-party process for investigating cases when a lawmaker is expected to pay a settlement. The Senate bill keeps that process in-house, with its ethics committee. Critics like Byrne say that opens the door to lawmakers getting out of those payments.
"That's one of the things people hate about Congress, when we treat ourselves differently from the private sector," he said. "If a private sector employee files a discrimination complaint, the Equal Employment Opportunity Commission investigates. The Senate took that out completely."
There are other notable differences. The Senate bill does not provide legal representation to accusers, unlike the House bill. It doesn't require lawmakers to pay out of pocket for all forms of sexual harassment and discrimination. It narrowly defines harassment as actions that are "severe or pervasive" and requires that it be "unwanted" (suggesting a harasser could defend himself by claiming "she wanted it").
Byrne, who worked on the House bill with Rep. Jackie Speier (D-Calif.), said he was stunned to see that language added into the Senate bill.
"There is no such thing as 'wanted' harassment," he said. "The moment I read that I thought, 'Oh, my gosh, someone simply doesn't understand the law.'"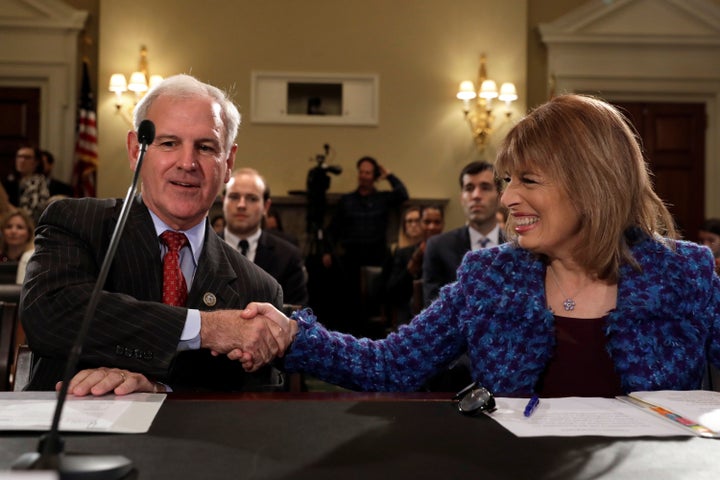 Congress desperately needs to overhaul its process for handling complaints about harassment and discrimination. Under current law, Capitol Hill staffers who claim they've been harassed or discriminated against have to undergo counseling, mandatory arbitration and a 30-day "cooling off" period before going to court. Lawmakers can also use taxpayer money for legal settlements (see former Texas Rep. Blake Farenthold, whom HuffPost has written about here, here, here and here).
Four out of 10 female congressional aides say sexual harassment is a problem, per a 2016 CQ Roll Call survey. One in six staffers said they had been personally victimized.
Congress' decision to push for reforms comes after an embarrassing streak of lawmakers who resigned amid allegations of misconduct, including Reps. Farenthold, John Conyers (D-Mich.) and Trent Franks (R-Ariz.) and Sen. Al Franken (D-Minn.). Rep. Patrick Meehan (R-Pa.) quit in April after a former female aide said he lashed out at her for rejecting his romantic advances. Meehan called the aide his "soul mate."
It speaks volumes about the climate on Capitol Hill that lawmakers are struggling to pass a bill to make it more transparent when a lawmaker harasses a staffer ― and that it's largely because some senators don't want to pay out of pocket for their misconduct.
The closer it gets to November, the less likely it is that lawmakers will focus on this as they turn their attention to re-election campaigns. If they do nothing by the end of the year, both bills will expire and they'll have to start all over.
"There's a lot of frustration in the House."
House aides in both parties, who requested anonymity in order to speak freely, said the fact that female Democratic senators supported the Senate's weaker bill makes it harder for negotiators to keep strong language in a final bill.
"We're never going to get it done if all those women Democratic senators can get by with gutting the House bill with zero criticism for doing it," grumbled one senior House Democratic aide.
Sen. Amy Klobuchar (D-Minn.), who helped negotiate the Senate bill with Sen. Roy Blunt (R-Mo.), conceded in May that their bill wasn't perfect, but called it a "major step" forward compared with the status quo.
She said Wednesday that she has had "very constructive conversations" with their House counterparts and is hopeful for a final deal. "Senator Blunt and I are committed to getting this done," she said in a statement.
A Blunt spokeswoman did not respond to repeated requests for comment.
Byrne predicted that lawmakers will reach a compromise precisely because elections are coming up. He said if House and Senate staff haven't reached a deal by September, he expects lawmakers will step in and negotiate with each other directly.
"I don't think it's in the best interests of anyone, particularly in the Senate, to let us get to that point," he said of not passing a bill before November. "Their version is substantially weaker than the House, and I don't think it looks good."
Before You Go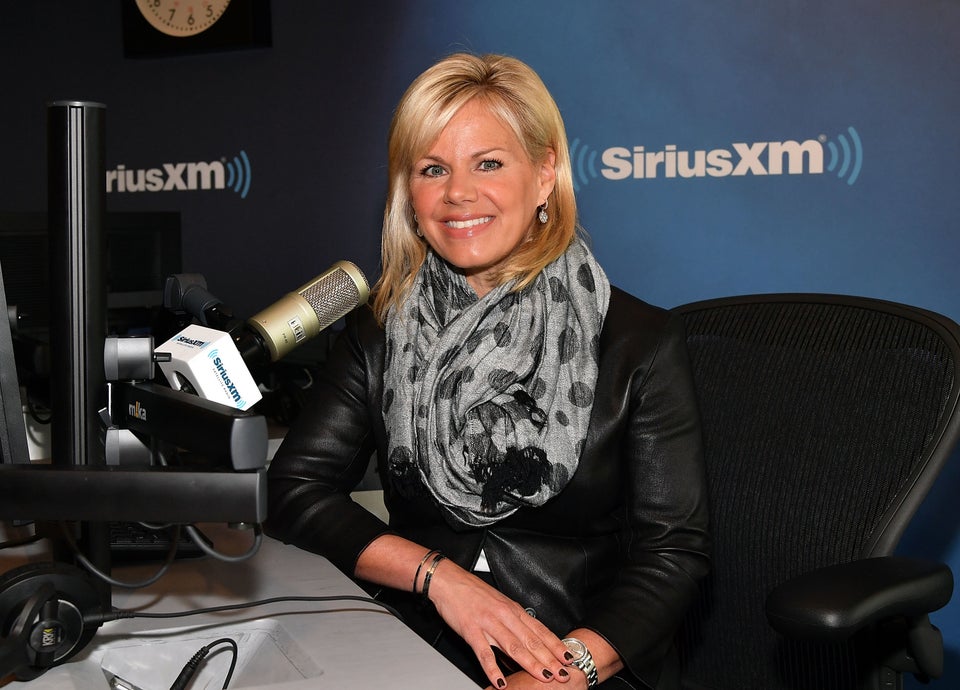 Women Who Have Accused Roger Ailes Of Sexual Harassment
Popular in the Community