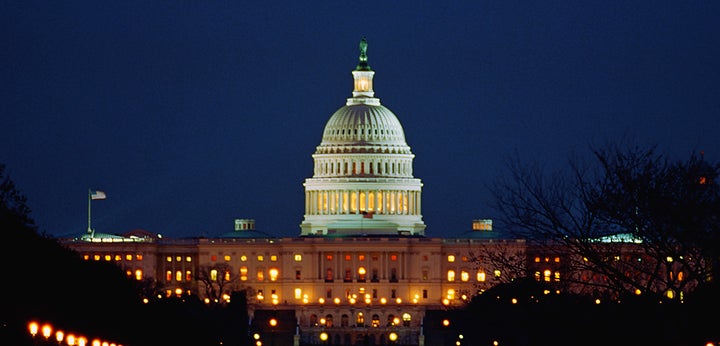 WASHINGTON -- A major gift for big private equity firms has been removed from a must-pass bill to avert a government shutdown, according to sources familiar with the negotiations.
The rider would have strengthened the hands of private equity owners to extract concessions from bondholders in troubled companies. The provision carried broad implications for securities markets, but was drafted to aid Apollo Capital Management and TPG Capital, the private equity owners of Caesar's Palace casino empire.
Apollo and TPG took over Caesar's in 2006, in a $30.7 billion leveraged buyout that required Caesar's to take on loads of debt. The deal proved to be a total bust, and Apollo and TPG are now trying to rewrite the terms of that debt in order to keep part of the Caesar's empire out of bankruptcy. A bankruptcy filing would force Apollo and TPG to take heavy losses, and give creditors access to the company's stock or assets in exchange for trading in their debt. It would also significantly increase the market power of private equity firms.
Bankruptcy doesn't necessarily involve layoffs or liquidation. A federal judge is charged with ensuring that all parties involved in a bankruptcy proceeding are treated fairly. If creditors were forced to take concessions out of bankruptcy, private equity firms would effectively be able to salvage their own risky investments at the expense of other parties, including pension funds.
But a court recently ruled that changing the terms of such debt without investor permission is a violation of the 1939 Trust Indenture Act. Apollo and TPG began seeking a legislative solution. In November, Sen. Richard Shelby (R-Ala.) attempted to attach a bill essentially reversing the court decision to a federal highway funding bill. The legislation also would have benefitted Kohlberg Kravis Roberts & Co., the private equity owners of Education Management Corp., a for-profit college chain that recently paid $95.5 million to settle a federal fraud case.
Liberal Democrats, including Sens. Elizabeth Warren (D-Mass.) and Sherrod Brown (D-Ohio), cried foul on the move, and succeeded in stripping the measure from the final highway bill. But the provision re-emerged in talks over year-end legislation to fund the federal government. This time, however, its champion was Senate Minority Leader Harry Reid (D-Nev.). Casino workers union Unite Here supports the measure, arguing it will save jobs by keeping the company out of bankruptcy. While the prospects of mass layoffs are remote -- and Apollo and TPG have already been laying off casino workers -- collective bargaining contracts can be renegotiated in bankruptcy.
But with Reid backing the private equity sweetener, Warren and Brown held their fire. Reid is a consistent ally of financial reform advocates, and the liberal senators saw more risk than reward in challenging the powerful Democratic leader.
Investors and academics chimed in, however. Last week, 18 law professors wrote a letter urging congressional leaders to ditch the rider. On Monday, major investment firms joined them, including BlackRock, Oaktree Capital Management, Pacific Investment Management Co., T. Rowe Price and others.
"We are writing to express our strongest possible opposition to the proposed amendment to the omnibus appropriations bill that would retroactively amend the Trust Indenture Act of 1939 to remove critical investor protections," the letter reads. "While we are not aware of any substantive need to amend the Trust Indenture Act, if there is such a need, such a change should be fully vetted through a transparent legislative process."
By late Tuesday, the rider had been abandoned. The New York Times first reported on the provision being spiked. HuffPost was the first outlet to report on the rider being under consideration in the omnibus spending bill last Friday.
Zach Carter is a co-host of the HuffPost Politics podcast "So That Happened." Subscribe here, or listen to the latest episode below:  
Calling all HuffPost superfans!
Sign up for membership to become a founding member and help shape HuffPost's next chapter