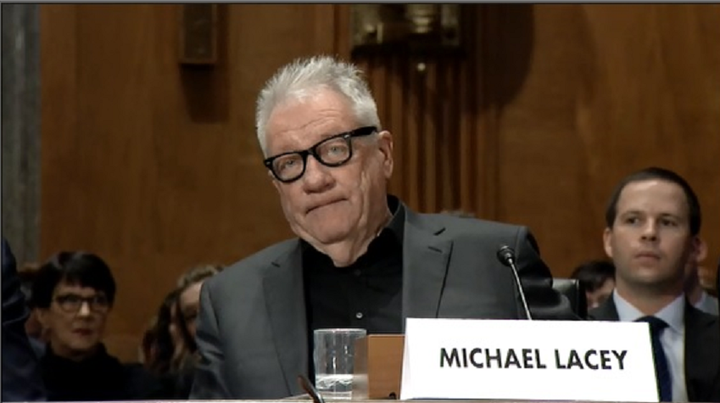 UPDATE: On November 8 the committee passed the bill on for consideration by the full Senate. Please send this online postcard to Senate Majority Mitch McConnell asking him to support the bill. Onwards!
Tomorrow, the Senate Commerce Committee plans to vote on a bill that just may save the lives of some of our most vulnerable children. Recent negotiations have improved the odds that the Stop Enabling Sex Traffickers Act (SESTA) will finally reach the floor of the full Senate.
For years websites like Backpage.com have been able to sell the sexual services of human trafficking victims, some in their early teens. The sites hid behind the Communications Decency Act, which shields websites from being responsible for content that users post on them. Girls and boys were sold like sofas online, and no one could so much as sue, even with evidence that Backpage.com was actively seeking out pimps to use its pages.
The Stop Enabling Sex Traffickers Act, introduced in August by Senators Rob Portman and Richard Blumenthal allows the websites to be sued, and permits state law enforcement officials to take legal action against online sellers of sex.
Late last week, lawmakers and the Internet Association, a trade association of global internet companies including Facebook and Google, came to an agreement over changes to the bill. The internet giants reversed their earlier opposition to the bill and joined Oracle, the Walt Disney Company, 21st Century Fox, and HP in supporting it.
As Michael Beckerman, president of the Internet Association, said, SESTA "will grant victims the ability to secure the justice they deserve, allow internet platforms to continue their work combating human trafficking, and protect good actors in the ecosystem."
The changes, according to the Sen. Portman's office, include
Making clear that all criminal charges are based on a violation of the federal human trafficking law so that there is a uniform standard.
Ensuring that to be prosecuted, websites must "knowingly" assist, support, or facilitate sex trafficking.
Permitting state attorneys general to bring a civil action against those who violate the federal human trafficking law on behalf of a state's residents in federal court.
Passage of the bill out of committee is still not assured, as some tech organizations remain opposed to any changes to the Communications Decency Act. So trafficking victims need your support. As our friends at the anti-trafficking group Shared Hope International noted, "Now is the time to act to ensure access to justice for sex trafficking victims and to enable states to fight online sex trafficking."
Please send this online postcard to Senate Majority Mitch McConnell asking him to support the bill, and please share news of Wednesday's vote on social media. If your Senator has not yet become a co-sponsor please ask him or her to do so. I'm so proud that one of my senators, Cory A. Booker, is now a co-sponsor.
And to educate yourself more on the issue of sex trafficking, check out the new film, I am Jane Doe, with a guest appearance from my colleagues at Covenant House Pennsylvania. Our studies show that about 20 percent of the young people facing homelessness and served at Covenant House have been commercially sexually exploited.
The time to act is now. As Senator John McCain, a long-time warrior in the fight against human trafficking, said, "This bill is critical to eliminating legal protections for companies like Backpage.com that have knowingly facilitated online sex trafficking and destroyed the lives of innocent young women and girls. I look forward to the Senate quickly taking up this bill to ensure companies like Backpage are held accountable for enabling these heinous crimes."
Related
Popular in the Community