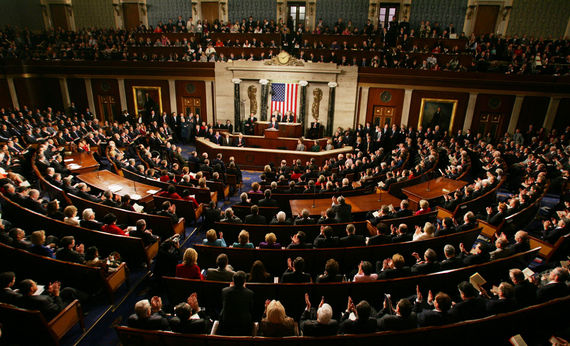 On February 24, 2016, President Obama signed the "Trade Facilitation and Trade Enforcement Act of 2015" (FCFE Act) into law. The act is an important milestone for American trade. Its provisions reflect congressional intention to strengthen and protect domestic workers and businesses. The act improves the ability of U.S. agencies to enforce customs, trade laws, and regulations. The law covers a wide range of trade topics including intellectual property rights; predatory pricing; currency manipulation; policy goals for immigration and climate change; and human rights issues.
The FCFE Act was introduced to congress in February 2015. Considerable attention has been given to provisions prohibiting entry of goods made by convict, forced or indentured labor. While this provision is a notable change in American trade practices, there are several other important changes. Title III of the FCFE Act expands import-related protection of intellectual property rights. Title III makes a few important amendments to the Tariff Act of 1930 and terminates provisions in the National Defense Authorization Act. Title III provisions reflect real change in intellectual property rights protection in America.
U.S. Customs and Border Protection (CBP) must adopt regulations to implement Title III changes by August 22, 2016. The specific impact of the act cannot be determined before then. Knowledge of FCFE Act provisions can still help intellectual property holders understand its broader implications.
Title III has a few important broad-ranging implications:
Increased Information DisclosureTitle III provides increased information disclosure to intellectual property rights holders upon suspicion of import-related IP violations. This is provided that disclosure will assist CBP in determining a violation. CBP may provide information from three categories:
- Information appearing on the merchandise and its packaging and labels.
- Unredacted images of merchandise, its packaging and labels.
- Unredacted samples of merchandise subject to a few conditions: (1) the owner registers the IP with CBP; (2) IP owner complies with bond requirements; and (3) providing samples would not compromise any ongoing law enforcement investigation.
Preregistration Enforcement, Importer of Record Program and Risk Assessment Program Title III now provides preregistration protection for IP. A copyright owner who has applied for IP registration with the U.S. Copyright Office will receive the same protection as those already registered.
The act creates a CBP Importer of Record Program (IRP) and a Risk Assessment Program (RAP). The RAP provides increased importer oversight and establishes trade-regulation enforcement mechanisms. The CBP must establish a program that allows for bond adjustments based on importer risk assessments. The particular impact of this program can only be determined upon release of specific regulations by CBP. The IRP will help facilitate the risk assessment program and create new procedures to vet prospective importers. The CBP will develop criteria that importers must meet to obtain an importer of record number.
Recognize National Property Rights Coordination Center (NPRCC) and the Joint Strategic Plan The FCFE Act reflects a strong congressional intention to encourage agency collaboration. Title III formalizes the existence of the NPRCC within the U.S. Immigration and Customs Enforcement (ICE). The NPRCC will coordinate U.S. activities to provide increased trade-related protection of IP rights. The result will be a strong inter-agency network that will collaborate and strengthen IP protection. The NPRCC has also been authorized to work with private sector entities to determine trends in and methods of IP infringement.
The collaborative theme of the FCFE Act is further manifested in section 105. Section 105 requires the CBP and ICE to develop a bi-annual joint strategic plan for overall trade enforcement and facilitation. Section 306 outlines IP enforcement content that must be included within the strategic plan. The plan must include a description of efforts by the Department of Homeland Security to enforce IP rights; a list of the top 10 ports at which CBP seized the most merchandise; and a 2-year plan for the optimal allocation of resources in enforcing IP rights.
New Technologies for IP protection:The FCFE Act requires the CBP Commissioner to consult private sector entities in identifying new technologies that assist in IP enforcement. The Commissioner will identify cost-effective technologies that help detect and identify IP infringements. The act also authorizes the CBP to receive donations of hardware, software, equipment and technologies for IP enforcement.
These provisions on technology have the potential to create significant change in IP enforcement. IP enforcement mechanisms have seen slow technological progress over the years. There are significant opportunities for market entrants and this may encourage R&D within the field.
Annual IP Enforcement Report Increased protection requires information sharing. Section 310 of the FCFE Act requires the CBP and the ICE to compile an annual report on IP rights enforcement. The report focuses on annual statistics for trade-related IP protection including data on agency efficiency, investigations and training.
IP rights infringement has a noteworthy impact on the American economy. In 2013, the IP Commission released the IP Commission Report. The report includes significant data on the impact of stolen IP on American companies. The report estimates yearly losses due to stolen IP, including value of lost sales, stock assets, and investments, to be in the hundreds of billions. It indicates a significant lag in U.S. economic output due to international IP infringement. Theft of U.S. IP from China alone was equivalent to $48.2 billion in 2009. Another report commissioned by the International Chamber of Commerce estimated the total economic value of counterfeit and pirated goods in 2015 to be as much as $1.77 trillion. This value has seen a consistent upward trajectory over the years. Increased protection of American intellectual property is long overdue. The FCFE act is a step in the right direction and promises to bring more wealth into the American economy.
The act outlines an ambitious effort by Congress to strengthen American trade. The provisions suggest a desire to bolster domestic industries, reduce consumption of imported goods and revive the weakening economy. Lax IP enforcement, increased dumping of steel and coal by China, and the existence of complex trade schemes circumventing U.S. trade regulation are a few trends that have led to this vital piece of legislation.
All information from this article was taken from the text of the FCFE Act which can be found here.
Related
Popular in the Community