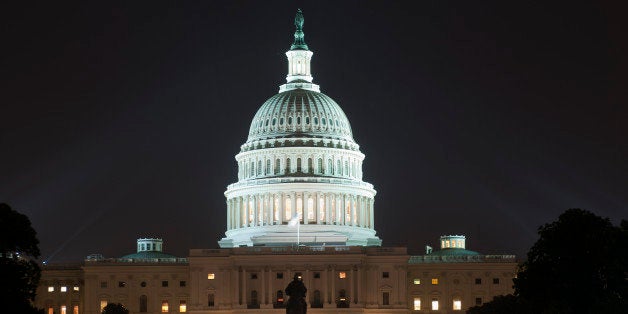 (Corrects to CBS from NBC in paragraph 23)
* Lawmakers have broad array of concerns
* Heated debate expected when Congress returns Sept. 9
* Kerry warns lawmakers of risk to Israel
By Matt Spetalnick and Patricia Zengerle
WASHINGTON, Sept 1 (Reuters) - President Barack Obama and his top aides launched a full-scale political offensive on Sunday to persuade a skeptical Congress to approve a military strike against Syria, but faced an uphill struggle to win over many lawmakers and a war-weary American public.
Obama made a series of calls to members of the House of Representatives and Senate, with more scheduled for Monday, underscoring the task confronting the administration before it can go ahead with using force in response to a deadly chemical attack blamed on the Syrian government.
Dozens of lawmakers, some in tennis shirts or shirtsleeves, cut short their vacations and streamed into the corridors of the Capitol building for a Sunday afternoon intelligence briefing on Syria with Obama's national security team.
When they emerged nearly three hours later, there was no immediate sign that the many skeptics in Congress had changed their minds.
"I am very concerned about taking America into another war against a country that hasn't attacked us," said Representative Janice Hahn, a California Democrat. On the way out of the briefing, she said the participants appeared "evenly divided" on whether to give Obama approval.
None expressed doubts that Syria had engaged in chemical warfare. "The searing image of babies lined up dead, that's what I can't get out of my mind right now," Democratic Representative Debbie Wasserman Schultz said after the closed-door briefing.
But the credibility of the administration's intelligence is turning out to be a less important issue than the nature and usefulness of the response.
Earlier in the day, Secretary of State John Kerry invoked the crimes of Adolf Hitler and Saddam Hussein and warned of a potential threat to Israel a day after Obama's decision to delay an imminent attack on Syrian targets and allow Congress to vote on it first.
Even as Kerry took to the airwaves touting new evidence that deadly sarin gas was used in the Aug. 21 chemical attack near Damascus, the scope of the challenge confronting the administration became apparent.
Lawmakers raised a broad array of concerns, including the potential effectiveness of limited strikes, the possible unintended consequence of dragging the United States into another open-ended Middle East conflict, the wisdom of acting without broader international backing to share the burden and the war fatigue of the American public.
Many in Congress have been able to avoid taking a position on the merits of a military strike, focusing instead on demands that Obama consult them and seek their approval.
While Kerry predicted Obama would win the endorsement he wants, a growing cacophony of congressional critics - ranging from liberal Democratic doves to Republican Tea Party conservatives - illustrated just how hard that will be.
At the same time, Kerry, the administration's most impassioned voice for intervention in Syria's 2-1/2-year civil war, was left to publicly defend Obama's stunning reversal, a decision that puts any strike on hold for at least nine days.
"This is squarely now in the hands of Congress," Kerry told CNN, saying he had confidence "they will do what is right because they understand the stakes."
In a round of television appearances, Kerry declined to say whether Obama would go ahead with military action if Congress rejects the president's request, as Britain's parliament did last week to derail London's role in any Syria military operation.
But, echoing Obama's comments in the White House Rose Garden on Saturday, he insisted the president had the right to act on his own if he chooses that course.
Obama is taking a gamble by putting the brakes on the military assault that he considers essential to maintain U.S. credibility after Assad crossed the "red line" set against the use of chemical weapons.

The consensus on Capitol Hill is that Obama has a good chance of winning approval in the Democratic-led Senate, but the vote appears too close to call in the Republican-controlled House of Representatives, where the president's opponents rarely miss an opportunity to block him.
Acknowledging that the administration has its work cut out for it to persuade some lawmakers, Kerry insisted they could not "have it both ways" by demanding a voice in the matter and then abdicating responsibility to uphold the international bans on chemical weapons use.
Kerry used the television appearances to provide further evidence backing accusations against the Syrian government.
"I can share with you today that blood and hair samples that have come to us through an appropriate chain of custody, from east Damascus, from first responders, it has tested positive for signatures of sarin," Kerry told CNN's "State of the Union."
It was the first time the administration had pinpointed what kind of chemical was used in the attack on a rebel-held area, which U.S. intelligence agencies said killed more than 1,400 people, many of them children.
"So this case is building and this case will build," Kerry told CBS's "Face the Nation."

Obama's efforts are sure to be hampered by his dismal relations with congressional Republicans. Another bitter face-off on government spending is looming this autumn.
Lawmakers for the most part welcomed Obama's decision to consult them, but looked in no hurry to reconvene early from their summer recess, which lasts until Sept. 9.
Comments from leading Republicans and Democrats indicated how complex the debate will be - and raised doubts whether Obama would win their authorization.
Underscoring a sense of wariness even from Obama's traditional allies, a spokesman for Senate Judiciary Committee Chairman Patrick Leahy said the Vermont Democrat believes that the use-of-force resolution offered by the White House is too broad and that new language will be written for consideration.
Mike Rogers, Republican chairman of the House Intelligence Committee, told CNN: "I think there are some real challenges. I think that at the end of the day, Congress will rise to the occasion. This is a national security issue."
Republican Senator Rand Paul of Kentucky, speaking on NBC, took a more skeptical view.
While saying he was "proud" of Obama for coming to Congress for authority, Paul said, "It's at least 50-50 whether the House will vote down the involvement in the Syrian war."
"I think the Senate will rubber stamp what he wants," he said. "The House will be a much closer vote." The Senate is controlled by Obama's Democratic Party, the House is in the hands of the Republican Party.
Republican Senator John McCain said he was not sure Obama's request would pass, but made clear his view that tougher military action was needed than the limited cruise missile strikes that the Obama administration is preparing.
Republican Representative Peter King of New York said it was unclear if lawmakers would sign off on an attack on Syria, but he warned Obama may have to overcome "the isolationist wing" of the Republican Party to prevail.
Seeking to lay the groundwork for what is expected to be a heated congressional debate, Kerry tipped his hand on one tactic the administration will use - linking the congressional vote to safeguarding U.S. ally Israel from the Syrian chemical weapons threat.
"I don't think they will want to vote, ultimately, to put Israel at risk," Kerry said.
Lawmakers of both major political parties recognize how important it is to be seen as defenders of Israel, especially at election time, when they compete to show voters who is a better friend of the Jewish state. (Additional reporting by Jeff Mason, Thomas Ferraro, Patricia Zengerle, Patrick Temple-West, David Brunnstrom and Rachelle Younglai; Writing by Matt Spetalnick; Editing by Jackie Frank, Fred Barbash and Peter Cooney)

Before You Go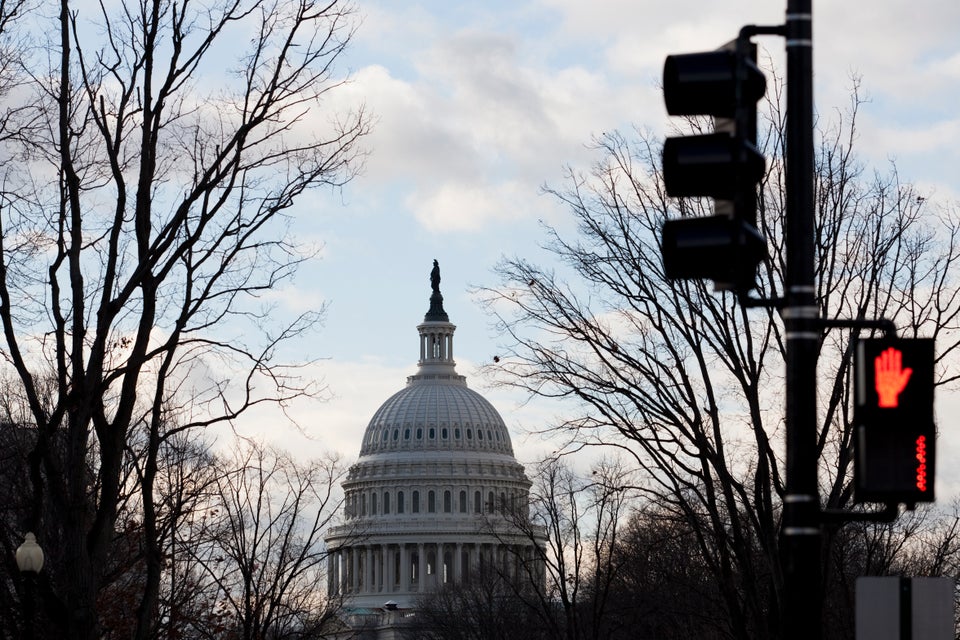 113th Congress Facts
Popular in the Community