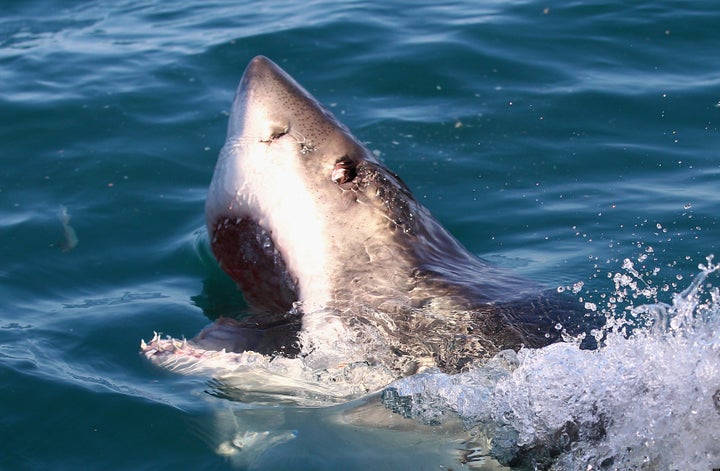 Sharks have a severe image problem. Most people have probably never seen the beauty of a shark up close, but I have been fortunate enough to dive with sharks in Belize and Cancun. They are stunning, prehistoric animals that have been swimming the ocean for 400 million years. But when we hear the word shark, our imaginations project a much more villainous image that instills fear and has made at least one great movie. (Playing a vampire on True Blood, I can relate).
In reality, however, humans are the predators and sharks are the prey. We're hunting many shark populations to the brink of extinction.
The demand for shark fins, which are used to make shark fin soup -- a popular dish in Asia -- leads to the killing of tens of millions of sharks around the world each year. Sharks aren't furry or cute, so there just aren't as many voices to speak for their conservation. I know my own feelings toward sharks changed after seeing the documentary Sharkwater, which exposes the shark finning industry while displaying the natural beauty of sharks. I visited the Philippines, too, which also opened my eyes about shark conservation. As trays of shark fin soup passed my table, I saw how voracious the human appetite for shark fins really is, and I realized how changed our oceans would be without sharks.
The whole world isn't going to see Sharkwater, but there are ways to change public opinion of sharks and help populations recover -- and it starts with you. Sharks weren't put here millions of years ago just to be made into soup. We need them, and they need our help -- sharks are part of our ecosystem for a reason.
As you read this, there is a bill awaiting a vote in the U.S. Senate that would eliminate in U.S waters the barbaric practice of amputating shark fins at sea, and make our country an international leader in shark conservation. The Shark Conservation Act is likely to be voted on in the upcoming weeks.
With the clock ticking towards the end of the current Congress, it could also be ticking away the time sharks have in our oceans. It does not have to be that way. You can make a difference by contacting your senators and letting them know that they should support this important legislation before it's too late for sharks.
Playing the top of the food chain on television is fun, but in real life that position has its responsibilities. I suspect sharks aren't here just to be an appetizer.
Calling all HuffPost superfans!
Sign up for membership to become a founding member and help shape HuffPost's next chapter