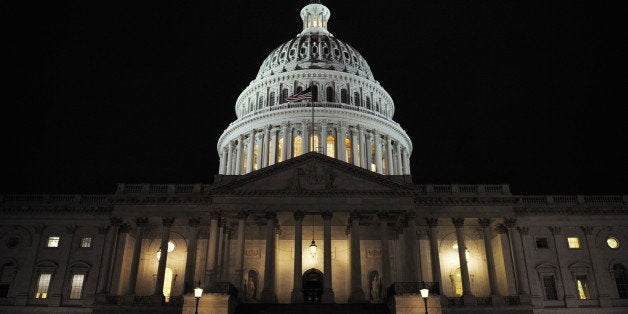 WASHINGTON -- It sounds so typical of Congress. An unnoticed committee action makes it harder for the public to figure out who's paying for private travel around the world for members of Congress and their top aides. To Americans who find the national legislature less appealing than potholes or the DMV, this seems about par for the course.
Sadly, if you're looking for something to shake your fist at today, it is not entirely true. National Journal reported Tuesday that the House Ethics Committee took action "behind closed doors" to end a requirement that House lawmakers and their aides list privately paid-for travel related to their official duties on their annual personal financial disclosure forms. But, as the journal noted, such travel will continue to be disclosed in real time on the Clerk of the House's website.
The Huffington Post asked National Journal reporter Shane Goldmacher via Twitter why the change would matter when these disclosures would still be made online and updated daily. He wrote, "Many reporters (from local papers esp) look at annual financial doc. Travel has been there since '78. Now it won't be."
Some government watchdogs called the change "ludicrous" and urged that it be immediately reversed. House Minority Leader Nancy Pelosi (D-Calif.) released a statement opposing the shift and encouraging lawmakers to continue to make the travel disclosures on their annual forms.
"The new rule presented by the Ethics Committee for disclosure of travel must be reversed," Pelosi said. "While the committee's aim was to simplify the disclosure process, Congress must always move in the direction of more disclosure, not less. If the Ethics Committee does not act, then we will call upon the Speaker to allow a vote on legislation to reverse the decision."
But transparency advocate John Wonderlich disagreed with the uproar.
"Timely disclosure of congressional travel data is ultimately more important than whether the information is included on yearly reports," said Wonderlich, policy director for the Sunlight Foundation. "As long as no information is lost, having better, more timely disclosure will mean moving beyond outdated forms, and this is a good thing."
The change comes in a House Ethics Committee guidebook addressing personal financial disclosure forms. These annual forms must be filed by all members of Congress, candidates for congressional office and top paid congressional aides.
The relevant section of the guidebook reads, "Annual and termination filers are no longer required to report privately-sponsored travel that has been approved by the Committee and reported to the Clerk of the House. Privately-sponsored travel will continue to be disclosed on the Clerk's Web site, www.clerk.house.gov, under the 'Public Disclosure' tab."
Privately paid-for trips were once a major source of concern in regards to congressional corruption. Many of the allegations of illegal behavior in the scandal involving lobbyist Jack Abramoff revolved around such travel. There were trips to the Northern Mariana Islands, where lawmakers praised the U.S. territory as a "petri dish of capitalism" despite its use of indentured servitude and slave labor, and one particular visit to Scotland, intended to be a work trip, that was actually a drunken tour of golf courses.
The corrupt activities of Abramoff and lawmakers led to the Honest Leadership and Open Government Act of 2007. The reform law banned members of Congress from accepting paid travel from registered lobbyists and required travel reports to be posted within 15 days of the trip to a searchable and sortable online database. Previously, these travel reports were only available in Capitol Hill office buildings for in-person review -- or through the annual financial disclosure forms, which had also only been available for in-person review until the 2007 reforms.
As National Journal reported earlier this year, privately sponsored travel is making a comeback as lobbyists and their clients have found loopholes to get around the ban. But this innovation has not affected the disclosure requirements.
House travel filings can still be accessed at the Clerk of the House's site, where reports are filed 15 days after a trip is completed. The filings can be searched online and accessed individually or downloaded in bulk, allowing for more detailed analysis.
The website Legistorm also compiles this information and provides it to the public for easy review. For 2014, Legistorm reports a total of $2.9 million so far in privately paid-for travel for Congress. None of these payments will appear on an annually filed personal financial disclosure form until May 2015.
Before You Go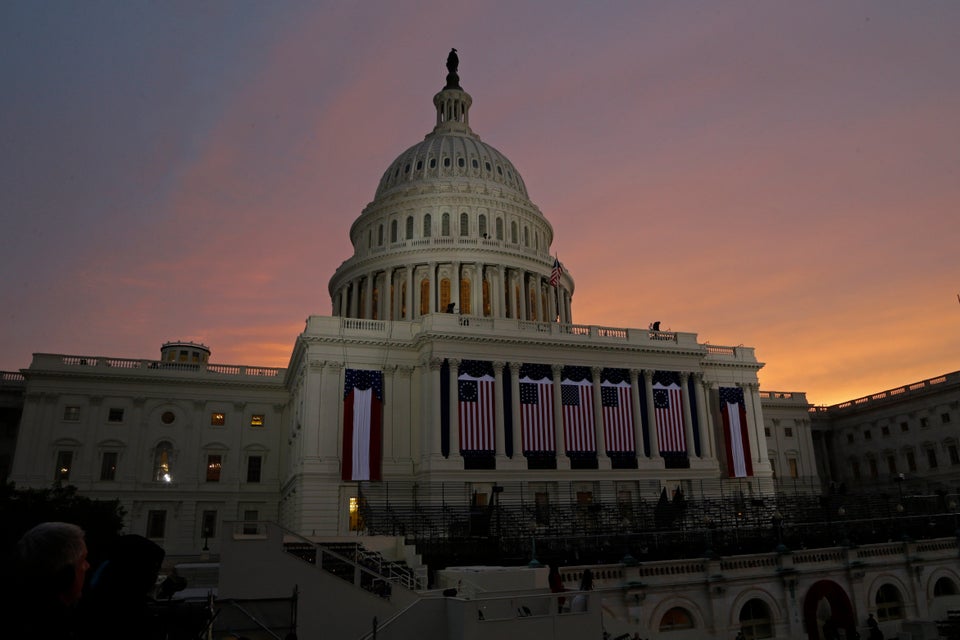 U.S. Capitol Photos
Popular in the Community