On Monday, The Washington Post reported that Trump had disclosed "code word" intel to Ambassador Sergey Kislyak, "jeopardized a critical source of intelligence on the Islamic State" and harmed U.S. ties with an unnamed ally.
Sen. Chuck Schumer (D-N.Y.) characterized the report as "disturbing" and said, if true, such behavior would put "at risk the lives of Americans and those who gather intelligence for our country."
House Minority Leader Nancy Pelosi (D-Calif.) called the leak a "very serious matter" during a CNN town hall on Monday. She tweeted that if Trump "blew a classified source unwittingly, it is a problem. If it happened intentionally, the stakes are even higher."
Sen. Cory Booker (D-N.J.) said such a revelation "breaks the trust of our allies and puts lives at risk."
"If literally anyone else did what President Trump is reported to have done, there would be an immediate criminal investigation," Booker stated.
Sen. Mark Warner (D-Va.), the top Democrat on the Senate Intelligence Committee, described Trump's alleged behavior as a "slap in the face to the intel community."
Rep. Frederica Wilson (D-Fla.) went one step further.
"I believe that the president is desperate for attention and needs psychological help," she said in a statement provided to CBS Miami.
Other Democrats also chimed in:
On the Republican side, Rep. Bob Corker (R-Tenn.) said the White House has "to do something to bring itself under control and in order."
House Speaker Paul Ryan (R-Wis.) had a more subdued reaction. Through a spokesperson, his office said "protecting our nation's secrets is paramount," then requested a "full explanation of the facts."
Sen. John McCain (R-Ariz.) called the report "disturbing," but also noted to The Associated Press that the president "does have the right to do that."
Other GOP lawmakers expressed similar thoughts, reiterating concerns about the cozy relationship the Trump administration seems to have with Russia.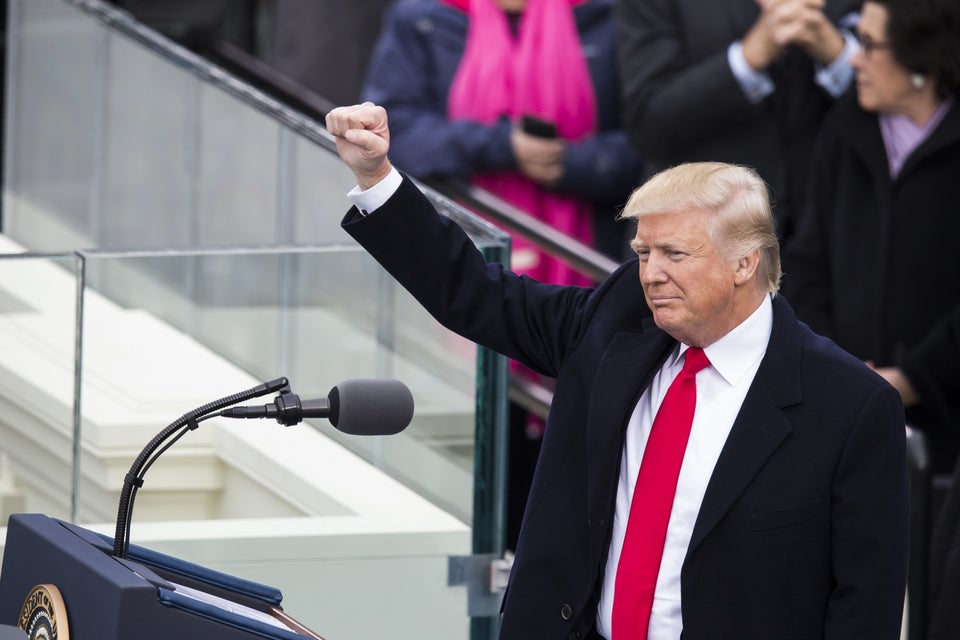 Best Photos From Trump's First 100 Days