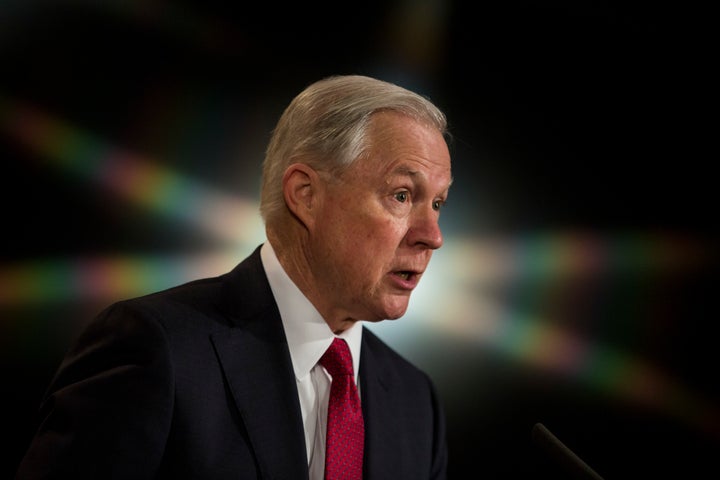 The news comes after a report from The Washington Post, revealing that, during his confirmation hearing in January, Sessions failed to disclose the two conversations he had with Russia's ambassador last year.
If the controversy had you Googling the exact meaning of "recuse," you're not alone; the word is the top lookup right now on Merriam-Webster, the dictionary shared on Twitter.
The dictionary defines "recuse" as a verb meaning "to remove (oneself) from participation to avoid a conflict of interest," or, more specific to Sessions, "to disqualify (oneself) as judge in a particular case."
Recuse came to English from French and ultimately traces back to the Latin word recusare ("to object to" or "to refuse"). Recusare in turn derives from the Latin root causa meaning "cause," "apology," and "lawsuit," the ancestor of the English word cause. It's also the source of the -cuse part of recuse, accuse, and excuse.
The dictionary's 2016 Word of the Year, which is determined solely by lookups, was "surreal," with "fascism" as a close runner-up.
In uncertain times, it seems that the dictionary ― an irrefutable source of facts ― has become a means of making big, incomprehensible ideas more concrete, and more manageable. 
Calling all HuffPost superfans!
Sign up for membership to become a founding member and help shape HuffPost's next chapter
BEFORE YOU GO
PHOTO GALLERY
11 Untranslatable Words From Other Languages