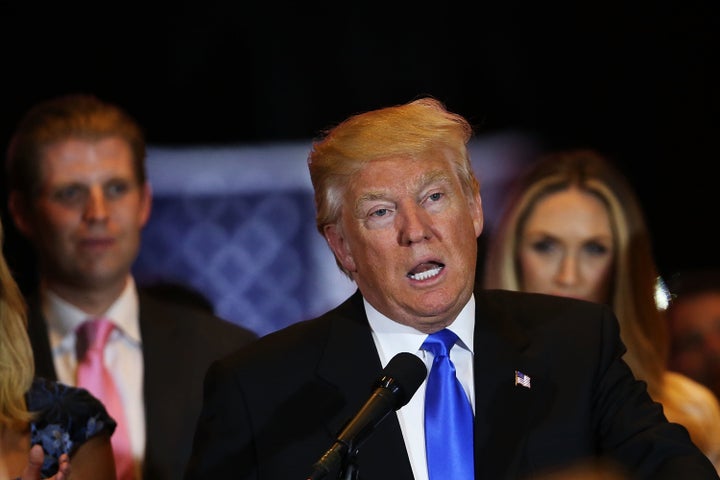 WASHINGTON — Republicans in Congress may be struggling to wrap their arms around Donald Trump, but one thing most of them don't seem concerned about is handing the bomb-throwing businessman the power they've granted the current president to throw real bombs.
President Barack Obama launched his war against the self-described Islamic State, also known as ISIS or ISIL, nearly two years ago. Rather than go to Congress to seek approval within the 60 days required by the War Powers Act, his administration relied on the 2001 Authorization for Use of Military Force that was passed to attack Al Qaeda. The authorization specifically grants authority to pursue the culprits behind the Sept. 11 attacks as well as their supporters. ISIS did not exist then.
Obama did request new authority last year, but Republicans never brought it up for consideration, saying it was too limited and would tie the hands of future presidents.
That future president is likely to be Hillary Clinton or Donald Trump. On the Republican side, Trump has said his solution to ISIS would be to "bomb the shit out of 'em."
In the meantime, the 2001 AUMF, which has no end date, remains effective. For most Republicans, including some who have been harshly critical of Trump, that's just fine.
"If I don't like what the president's doing, you cut off funding," said Sen. Lindsey Graham (R-S.C.). Graham offered a new, open-ended AUMF earlier this year along with Senate Majority Leader Mitch McConnell (R-Ky.) that would grant the next president carte blanche.
"I don't like the idea of telling a commander-in-chief they can't go where ISIL goes, they're limited by time, geography and means."
"I don't like the idea of telling a commander-in-chief they can't go where ISIL goes, they're limited by time, geography and means. If I don't like the time, geography or means, I can cut off funding," said Graham, a member of the Senate Armed Services Committee and a former military lawyer.
The issue is acquiring fresh relevance not just because the nation is pondering who will take over the unending war on terror, but also because the House is set to take up a new National Defense Authorization Act in the coming week.
Some lawmakers, including a handful of vocal Republicans, are planning to try to force Congress to vote on the ongoing war in coming weeks.
But most prefer not to have to take a risky or unpopular vote for more war, even if they want the White House to use more force. They'd prefer the president to take the responsibility, and they think either Clinton or Trump would be a step up from Obama.
"Both of which would be an improvement," said Rep. Mike Rogers (R-Ala.), a member of the House Armed Services Committee. "There's nowhere to go but up from what we've got."
"We need to finish what we started," said another committee member, Rep. Joe Wilson (R-S.C.), emphatically endorsing a more vigorous approach against ISIS — and Donald Trump as the one to carry it out, regardless of Trump's intemperate bombing comments.
"He's also said work with them, too," Wilson said. "So it'd be a combination of the above, which I think is a proper policy. Where it's appropriate, work with people, and where it's not, be firm."
Some Republicans were not necessarily all in on Trump, but also didn't want to stir up trouble with a war vote.
"I think it kind of depends whether or not whoever is the next president has a plan," said Sen. Chuck Grassley (R-Iowa), when asked if he'd be comfortable with Clinton or Trump using the current authority.
And while he is unsatisfied with Obama's war effort, he didn't want to push the issue.
"I think that right now, when you're almost in between commanders in chief, we shouldn't do anything that will raise any questions about that," he said.
Similarly, Rep. Trent Franks (R-Ariz.) wants the next president to be much tougher than Obama, whose efforts against ISIS he called "shameful."
He said he hopes Trump would "advocate the maintenance and strength of a military capable of dealing with the growing threats to freedom this world faces" and "dismiss the practice of Mr. Obama of emboldening our enemies and disheartening our friends."
But asked if Congress should set some war powers limits ahead of time for either Clinton or Trump, Franks was less certain.
"The two of them of course are both wild cards in that regard," Franks said. "It's a good question, and one I'll have to think about more."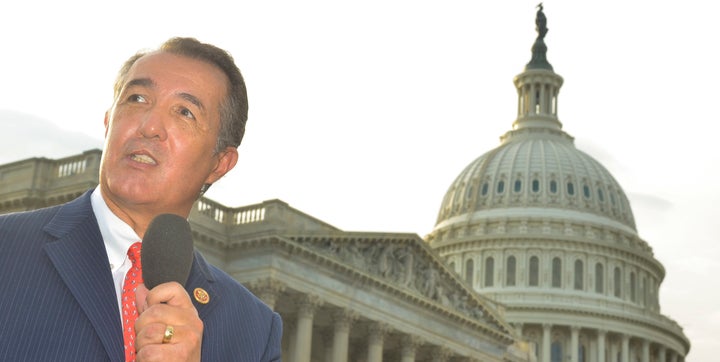 Some Republicans who thought Congress should in fact debate the ongoing war nevertheless said they did not think it would happen.
"I have heard no conversations about an authorization coming to the floor," said Sen. Jerry Moran (R-Kan.), although he added "we ought to have the debate and the vote on authorization, regardless of who the president is, today or in the future."
Sen. Dan Coats (R-Ind.), who is retiring after this year but co-sponsored the hawkish measure Graham and McConnell have offered, also said it should be voted on, and also thought it would not be.
"It's clear that we're not going to initiate it here," Coats said. "If it were solely up to me, I would say we ought to debate it. I think we can't continue this kind of commitment without having the support from the American people, and this debate is, I think, necessary.
"The issue is, are we at a point where we want define the next president's strategy? More people think no than yes on that," he said.
"I think we can't continue this kind of [military] commitment without having the support from the American people, and this debate is, I think, necessary."
A spokesman for McConnell noted that the White House has argued that it has all the authority it needs.
"If there is something beyond that scope that a president needs and he presents a plan to Congress, then Congress can act," said Don Stewart, noting that although Obama asked for a new AUMF, the request did not seek additional authority and came with few details about how the White House would carry out the war.
"I don't have any hypothetical answers about what a future president may request or need," Stewart said.
A spokeswoman for House Speaker Paul Ryan did not know of any plans to try to update the war authorization there.
But by asserting no authority over a war that has been going on and changing since 2001 -- with continued funding from Congress serving as implicit authority and no formal objections from lawmakers -- Congress could be considered to have freed the commander in chief from most restraints against any military actions related to the war on terror.
And that would leave very little beyond the funding power that Graham mentioned to rein in a President Trump or Clinton.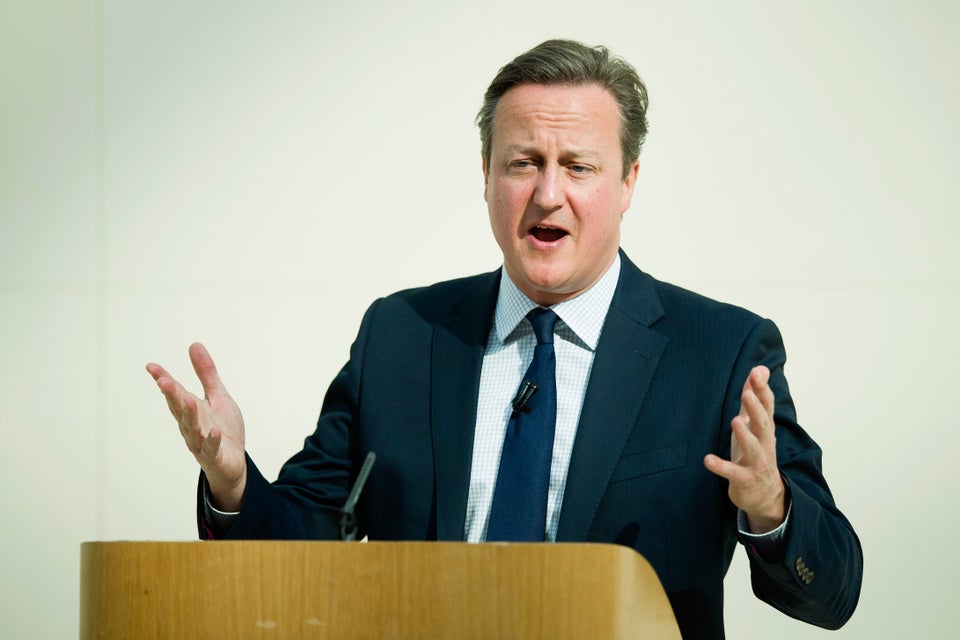 Countries Trump Probably Shouldn't Visit
Popular in the Community