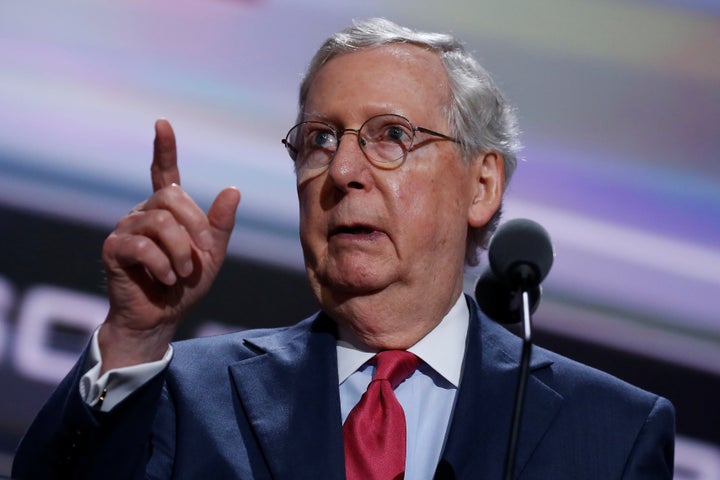 WASHINGTON ― Democrats in Congress called on leaders Friday to interrupt a seven-week vacation and return to Capitol Hill after the first local outbreak of the Zika virus was reported in Florida.
Congress failed to pass emergency legislation to fund the nation's response to Zika before legislators departed earlier this month, first to attend the party conventions and then to take time off.
But with news that at least four people had contracted Zika locally in Southern Florida and the conventions over, Democrats were quick to say it's time to come back to work.
"I call on Republican Congressional leadership to bring us back into session so that we can immediately address this public health crisis," said Sen. Richard Blumenthal (D-Conn.). "Congress breaking for a historic summer recess without doing its job to protect Americans from Zika is incomprehensible and unconscionable."
"The Republican Congress has left town for seven weeks having failed to provide the resources needed to protect the American people," said House Minority Leader Nancy Pelosi (D-Calif.), noting that more than 5,000 Americans – including nearly 800 pregnant women – were already infected with Zika from traveling abroad. "A stronger America requires real leadership in moments of crises, yet Republicans are continuing their dangerous recklessness in the face of this public health threat."
Similarly, Senate Minority Leader Harry Reid (D-Nev.) took to Twitter to demand Congress deal with the spreading mosquito-borne virus.
President Barack Obama asked for $1.9 billion to fund the Zika response back in February. The Senate eventually passed a bipartisan measure in May that would have provided $1.1 billion. But that measure differed from a version taken up in the House, and Republicans ultimately modified the bill to add provisions targeting Planned Parenthood, preserving the Confederate flag, taking money from Obamacare and weakening the Clean Water Act regarding pesticides.
Democrats objected to the added riders and voted against the bill just before Congress left, saying that Republicans should ditch the ideological additions and just use the original Senate bill that had gotten 89 "yes" votes. Republicans declined.
Representatives for House Speaker Paul Ryan (R-Wis.) and Senate Majority Leader Mitch McConnell (R-Ky.) did not directly answer whether they were considering bringing lawmakers back, but suggested there would be no point if Democrats would again block the Republicans' modified bill.
"We wonder if Senator Reid's comment suggests Senate Democrats are ready to end their filibuster of the House-passed $1.1 billion package to fight Zika," said Ryan spokeswoman AshLee Strong.
McConnell's spokesman, Don Stewart, also pointed to recent reports that suggest the White House has enough money to do what it needs. Earlier this year the administration agreed to transfer some $589 million from other programs to deal with Zika. But according to data provided to news outlets by Obama's Office of Management and the Budget, at least $384 million of that remains unspent.
Stewart said the White House has "not explained why they've been so slow in using the funding they already have."
Still, Dr. Anthony Fauci, the director of the National Institute of Allergy and Infectious Diseases, warned Friday that money is indeed urgently needed.
"What could happen is ... we'll have to delay the vaccine," Fauci said at a forum of the Bipartisan Policy Center, according to a report in Modern Health. "So we haven't delayed anything up to now, but if we don't get money soon, it's going to have a ripple effect down the pike."
Fauci declined to say what Congress should do, but argued that his efforts to take protective steps would soon be harmed.
"I am preciously close to the point where I run out of money and things are going to start slowing," Fauci said.
The OMB did not respond to a request for comment on the status of the funding.
Congress is not scheduled to return from its break until after Labor Day in September.
Popular in the Community