WASHINGTON ― The political conventions, followed by a long summer break, proved a higher priority for Congress on Thursday than funding the nation's response to Zika, as the Senate failed again to pass legislation dealing with the mosquito-borne illness.
With Congress leaving this week to pick presidential candidates, and then staying on recess until after Labor Day, the rest of the summer will pass before there's another chance for lawmakers to fund the efforts to prevent Zika from becoming an epidemic in the United States.
The virus is linked to severe birth defects, including microcephaly, and was recently blamed for the death of a Utah man. According to the most recent count from the Centers for Disease Control and Prevention, more than 3,600 people in the United States and its territories have been diagnosed with the disease, including 599 pregnant women.
The resulting measure again passed the House, but Democrats in the Senate objected to the "poison pill" riders that were added, and blocked it. It is that same measure, offered again by Senate Majority Leader Mitch McConnell (R-Ky.), that failed again Thursday on a procedural vote, with Democrats preventing it from getting the necessary 60 supporters.
The vote was preceded by finger-pointing from each party's leader, who each said that everything the other guy claimed was false.
"The idea that it would underfund Zika. The idea that it would prohibit funding or deny access for birth control. The idea that it would actually weaken clean water protections... We've shown how these claims just don't stand up to scrutiny," McConnell said.
"I would like to echo the words of the senior senator from Texas, who said that our Democratic colleagues seem to be operating in a 'logic-free zone' when it comes to Zika," he added. "It's time to get back to reality. This is a serious crisis that demands serious solutions."
Senate Minority Leader Harry Reid (D-Nev.) mocked McConnell's claims, since the provisions that have angered Democrats are, in fact, included in the bill.
"I assume that my Republican friend feels if you say just the opposite of [what] is valid and true, that some people will believe it," Reid said. "You talk about a logic-free zone, as my friend mentioned. We've got one in the last half-hour here."
Not only did the Zika bill come laden with partisan riders, it was attached to a much larger measure to fund military construction and veterans affairs.
The failure of the bill came just two days after the White House and the Department of Health and Human Services warned in a letter to McConnell that efforts to curtail the Zika virus would suffer if lawmakers did not act.
"It is imperative that Congress act to pass a bipartisan Zika supplemental bill before departing for summer recess," wrote budget director Shaun Donovan and HHS Secretary Sylvia Burwell. "Failure to do so will significantly impede the administration's ability to prepare for and respond to possible local transmission in the continental United States and Hawaii, and address a growing public health crisis in Puerto Rico."
Delaying funding would slow the development of a vaccine and hinder the CDC's ability to track the spread of the disease and control mosquitoes, the letter said.
CDC head Tom Frieden has estimated that preventable cases of babies born with birth defects from Zika will each cost an average of $10 million over a lifetime to treat.
At least eight babies have already been born in the continental United States to mothers who are believed to have contracted the virus while traveling.
Sen. Patty Murray (D-Wash.) denounced the outcome of Thursday's vote.
"It's been more than five months since President Obama put forward his proposal to combat Zika, and more than two months since the Senate passed a strong, bipartisan downpayment on that proposal," Murray said in a statement. "But instead of staying the bipartisan course, Republicans have unfortunately chosen to put their ideological battles against Planned Parenthood and women's health providers ahead of the health needs of women and children nationwide."
A group of Republicans on the House and Senate Appropriations committees sent a letter to the Obama administration arguing that it has the money it needs to get through the summer, and if it doesn't, Burwell has the power to transfer the necessary funds.
"We urge you to aggressively use funds already available to mount a strong defense against the virus," said the letter. "We also note that the fiscal year 2016 appropriations bills allow the Administration access to additional funds. The Secretary of the Department of Health and Human Services has transfer authority that can be used as an additional source for Zika preparedness. The previous Secretary did not hesitate to use this authority to support the failing Affordable Care Act Exchanges. The Secretary of State also has authority to reprogram funding to provide additional foreign assistance to address the Zika virus outside the United States."
Before You Go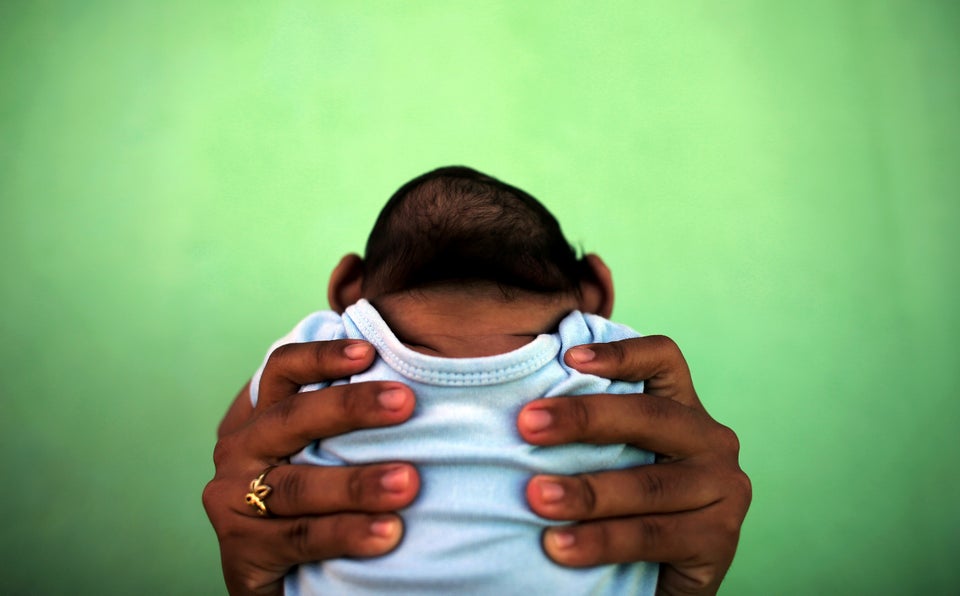 Zika Virus In Brazil
Popular in the Community