WASHINGTON -- For the sixth year running, Democrats beat their Republican colleagues in the annual Roll Call Congressional Baseball Game for Charity.
Although Republicans had high hopes going into the game with their change in coaching staff, Democrats easily bested them 15-6 Wednesday evening at Nationals Park.
The Democrats held a strong lead even early on, scoring three runs in the first inning and then again in the second. The Republicans seemed poised to make a comeback, though, as they brought the score to 6-3 by the end of the third and began playing stronger defense.
A few critical errors by pitcher Rep. Patrick Meehan (R-Pa.) in the fifth, combined with strong hits by Reps. Tim Ryan (Ohio) and Raul Ruiz (Calif.) for the Democrats, led to eight runs in one inning. Rep. Linda Sánchez (D-Calif.) impressed the crowd as well, getting the audience on their feet to cheer for the only female player in the game and hitting a line drive to get on first. At the end of the fifth, the score was 14-4, dashing any hopes for a Republican victory.
The game was called at the top of the seventh, which would have been the final inning, because of a thunderstorm.
As Time magazine recently reported, Republicans, frustrated by their 22-0 loss in last year's game, sought a new coach to shake things up on the field this year. Some members even appealed to House Speaker John Boehner (R-Ohio) to fire the coach, Rep. Joe Barton (R-Texas). But Boehner said he wasn't powerful enough to control the baseball diamond, and Barton refused to walk away after spending 28 years with the game. Instead, he brought on Rep. Roger Williams (R-Texas), a former professional baseball player and coach at Texas Christian University, to coach while he stayed on as the team's manager.
In the face of Wednesday's loss, according to The Washington Post, Republicans are once again asking Boehner to remove Barton from the game. But with multiple pitchers giving up walk after walk, it seems that what the Republicans really need is a pitcher who can better match Rep. Cedric Richmond (D-La.), who previously pitched on Morehouse College's varsity baseball team.
After the game, Barton expressed his hope that this year's elections will bring in younger, more athletically inclined Republicans that they can recruit for next year's game.
Ruiz was named MVP for the Democrats, and Rep. Kevin Brady (Texas) was the Republican MVP. Brady, who played second base, was responsible for two of the Republican team's six runs.
The Republicans seemed to take the loss in stride, though. Rep. Steve Scalise (R-La.), who was recently elected to fill the House majority whip slot, joked, "We figured that we've taken the majority away from the Democrats. If we took this game away from them, they'd have absolutely nothing."
He also noted the Republican team has improved since last year, saying that next year it will definitely be "bringing it."
Barton agreed with Scalise's assessment of this year's game. "We played better than last year," he noted. "We still have a lot of unforced errors and a lot of unnecessary walks. If we eliminate those, it's a very competitive ballgame."
The congressional baseball game, which has been held off and on since 1909, was first organized by former professional baseball player Rep. John Tener (R-Pa.). It was held intermittently for decades and was even canceled in 1958 by Speaker of the House Sam Rayburn (D-Texas), who had concerns about the game's increasingly physical nature. However, Sid Yudain, the founder of Capitol Hill newspaper Roll Call, partnered with House Speaker John McCormack (D-Mass.) in 1962 to make the game an annual tradition. Roll Call sponsors the game to this day.
In addition to the charitable aspect, the game provided an opportunity for lawmakers to show their state pride with their uniforms. The uniforms ranged from professional and college team jerseys to high school jerseys from their home districts. Rep. Ed Perlmutter (D-Colo.) even held a contest to determine which high school jersey he would wear to the game.
Lawmakers have been intensely preparing for the game. Early morning practices started six weeks ago, requiring players to show up on the field before they went to the Capitol. Sen. Rand Paul (R-Ky.) even attended a conference in his baseball uniform after practice one day because he didn't have time to change.
Ticket sales from the game raised more than $370,000 for charity.
Before You Go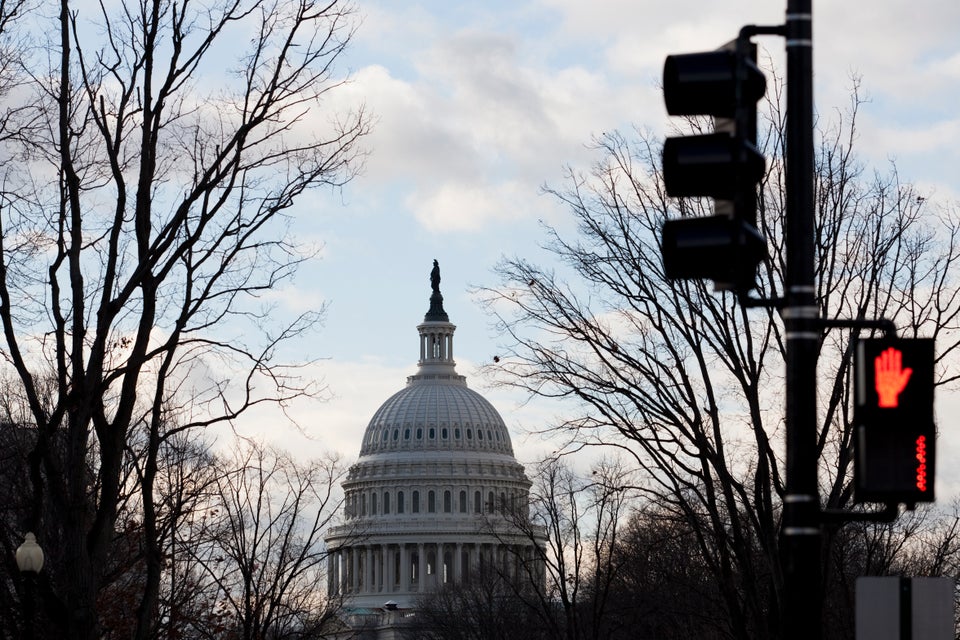 113th Congress Facts
Popular in the Community