Members of the Congressional Black Caucus spoke out Thursday against this week's fatal police shootings of two black men, saying the nation needs to deal with "the cancer of racism" or such tragedies will occur "time and time again."
"In the last 48 hours we have witnessed something that we are all becoming too familiar with, and that is the use of force by law enforcement that leaves families shattered," said Rep. Cedric Richmond (D-La.) at a press conference, joined by Reps. Hakeem Jeffries (D-N.Y.), Andre Carson (D-Ind.) and others.
"You will see a lot of African-American males speak today," said Richmond, who serves the district where Sterling was killed. "If we were not in a suit and tie in the halls of Congress, we would look just like the victims of deadly force, and because of that, we feel obligated to speak out about justice and injustice."
Richmond said many of the caucus members plan to introduce a bill that would give families of people killed by police the right to an independent investigation, autopsy and prosecutor.
"We want to make sure that the likelihood of getting justice in this country when you are the recipient of deadly force by an officer is not impacted by demography or geography," he said.
So far this year, at least 509 people have been fatally shot by the police ― and 123 of them have been black ― according to a tally from The Washington Post.
Carson, a former police officer, emphasized that "cops should not see every young black man or women as a threat."
"These shooters weren't my brothers in blue. They're murderers and they should be treated as such," Carson said at the press conference. "No cop, no prosecutor, judge or jury should stand up for a cop who kills an innocent person in cold blood."
The CBC also announced it had requested to meet with the U.S. attorney general, the FBI director, law enforcement agencies, and the Fraternal Order of Police to discuss police shootings.
Rep. Keith Ellison (D-Minn.), who represents the district of Castile's mother, said he didn't think a grand jury should be called in Castile's case. "They cannot whitewash these cases with these grand juries. It happens all the time."
The congressmen also shared some of their personal experiences with police, as well as their frustrations with systemic racism.
"At the age of 17, I was arrested ― used to being harassed ― but I was arrested unjustly by a police officer," Carson said. "I made it out unscathed, but I can relate" to the trauma of undergoing such an experience.
"I know the pull is strong to stand for fellow police officers ― to give them the benefit of the doubt and to protect them from accusations," Carson added. "I stand here today to stand as a former police officer, but most importantly as a black man, to say that enough is enough."
Jeffries made note of the "police violence epidemic here in America that should shock the conscience of the nation."
"If we were to take off our suit and our ties, then many police officers throughout the country that would treat us like lawbreakers simply because the color of our skin," he said. "And if America is not ready to deal with that as a country, we will finding ourselves here time and time again."
Jefferies added: "Every department throughout America has been impacted in some way by the cancer of racism from the very moment Africans were enslaved, and it continues to impact our country like a malignant tumor."
Before You Go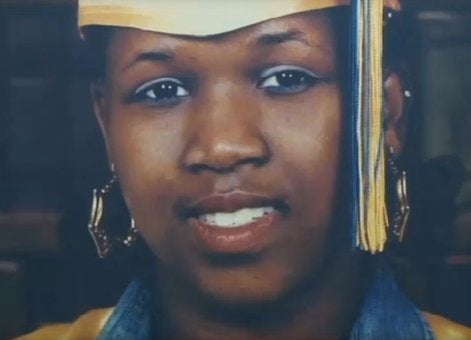 Black Women Killed In Police Encounters
Popular in the Community