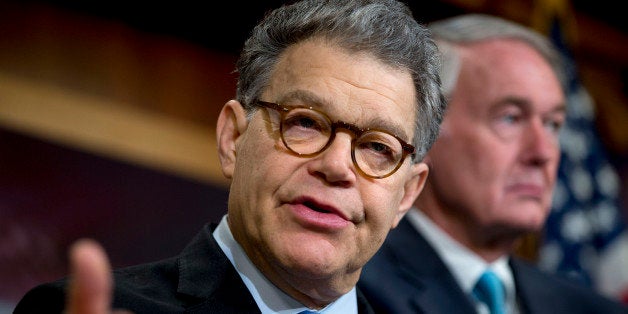 If America is serious about effectively educating the millions of disadvantaged children in its lowest-achieving schools, it must transform these schools so that they engage their students' interests and effectively teach them a challenging curriculum. To do that, we must have principals capable of leading the difficult and complex, multi-year process of turning around low-achieving schools.
It can be done. They did it, for example, in Chicago, Anthony Bryk, et al., Organizing Schools for Improvement: Lessons from Chicago (2010) and elsewhere around the country, Karin Chenoweth, It's Being Done: Success in Unexpected Schools (2007).
Turning a school around is no work for novices. It takes a skilled, visionary and proactive principal to pull apart the strands of demoralization, low expectations, poor teaching and unengaged students and rebuild a coherent, learning-centered school.
The U.S. already has a small number of principals with the necessary knowledge, skills and personal strengths. But their numbers are wholly inadequate. Even to serve the lowest-achieving five percent of Title-I funded schools, the U.S. would need thousands more principals with the requisite capabilities than it now has.
Unfortunately, this need cannot be met simply by asking principals who're already managing high-achieving schools to switch to the lowest-achieving schools, even if they were willing. What SREB observes for high schools similarly applies to elementary and middle schools: "Turning a high school around requires a special set of character traits, skills and beliefs that go beyond those required of principals in higher-performing high schools."
"Turning a school around is best approached by identifying, developing and supporting a professional educator who is already an experienced principal with a track record of success." Because successful principals already know how to effectively manage all of a school's components, they require the least additional training to learn how to engage a low-achieving school's stakeholders in fundamentally changing their beliefs, expectations and practices to become an effective school.
Fortunately, in recent years, certain members of Congress have recognized the need to greatly increase the number of principals capable of leading turnarounds of our lowest-achieving schools. In 2013, the Senate education committee's Democratic majority adopted as part of the committee's Elementary and Secondary Education Act (ESEA) bill, S. 1094, a Title II competitive grant program to establish one or more school leadership academies "to train and support principals and other school leaders to lead reform efforts in persistently low-achieving schools in [one] or more ... State[s]." Sec. 2151(d)(2)(B)(3)(e).
Key grantee responsibilities included:
"In consultation with experts and stakeholders [develop] a core body of knowledge" on the most effective ways to lead improvements in such schools;
Develop and conduct a training program based on that core knowledge; and
Provide mentors for the principals.
This program was sponsored by Senators Al Franken and Michael Bennet. Citizens for Effective Schools was involved in proposing it initially.
In 2015, the ESEA proposals of the majority Republicans in both the House and Senate education committees and the minority Democrats on the House committee have all authorized use of Title II funds to create school leadership academies. Both Republican proposals would allow States to fund multiple leadership academies. The House Democrats would allow the Secretary of Education to fund a single national academy.
But, unlike the Senate Democrats' proposal, none of these three other proposals would mandate a program to use Title II funds to establish a leadership academy to train principals to lead turnarounds of the lowest-achieving schools. Instead, development of a leadership academy would just be one permissible use of the applicable Title II funds. Other permissible uses include such things as teacher and principal evaluations, performance pay and teacher preparation academies.
If any of these three proposals were adopted, there might be no federally funded academies to train turnaround leaders. Congress should not let that happen.
While there are various legitimate teacher and principal recruitment, preparation and training needs which Title II might address, they're not all created equal. The poor and minority children ESEA is especially intended to help are disproportionately concentrated in the lowest-achieving schools. These schools cannot be dramatically improved -- and their students thereby offered the opportunity for an effective education - unless the schools have skilled and knowledgeable principals to lead their turnaround. Training principals to lead turnarounds of our lowest-achieving schools is America's paramount education training need.
It's essential that Congress provide a grant program solely for this purpose. Franken-Bennet points the way.
Popular in the Community