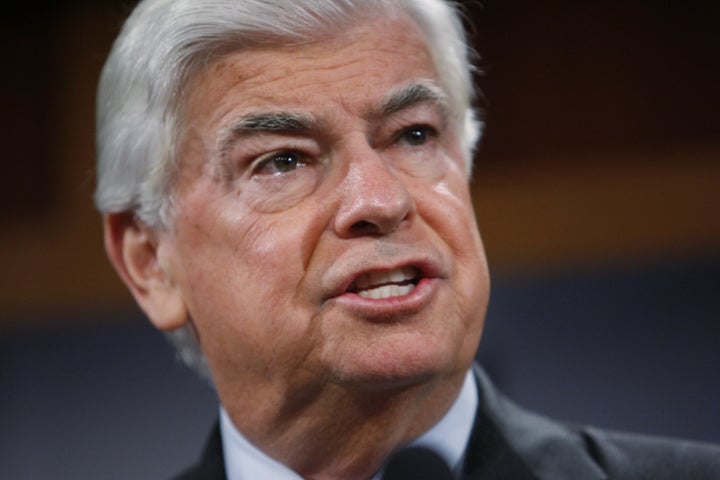 Frustration is mounting among Capitol Hill Democrats over what they say is the White House's lack of direction in how to resolve a potentially crippling impasse in health care reform negotiations.
In particular, aides working on reform in both chambers are disappointed that President Obama has failed to push House lawmakers to get on board a strategy to pass the Senate's bill on the condition that it would be revised at a later date. They point out that outreach from the administration has been standard if not perfunctory, even after last week's critical loss in the Senate election in Massachusetts.
"We're growing pretty frustrated," said one Democratic Hill aide. "We wish he would push harder on the House and explain to them that this is their only real political option."
The sentiments were echoed in on-the-record comments from several senators themselves, who have lately been more prone to publicly criticize and second-guess White House strategy,
"Clearly [Obama's] got to be a part of it, and obviously, as only a president can do, he has the ability to bring us all together," Sen. Chris Dodd (D-Conn.), told Roll Call. "That's what presidents do."
Asked if he expects the president to chart a way forward on health care in his upcoming State of the Union address, Sen. Sherrod Brown (D-Ohio) told Talking Points Memo:
"I doubt if he does, I don't think he'll do a procedural thing. I don't think he will engage in process... Everybody had opinions about what the President should do [vis-a-vis the Senate and particular senators]," Brown added. "But he ain't bitin'."
The White House did not immediately return a request for comment. But a few congressional aides came to the administration's defense, noting that the president's approach has brought health care reform further than ever before. The current impasse, said one high-ranking Senate aide, will be resolved only when the House Democratic Caucus is convinced that a "clean-up" bill using reconciliation would be passed shortly after they passed the Senate's health care bill.
To that end, the pressure to move the ball forward rested on the shoulders of House Speaker Nancy Pelosi (D-Cali.) and Senate Majority Leader Harry Reid (D-Nev.) -- as much as the White House. It has been reported, though it remains unconfirmed, that Senate leadership is circulating a letter in which 51 Democrats pledge to pursue this clean-up legislation (the number needed for passage). A high-ranking aide cautioned the Huffington Post not to expect major action on health care reform this week, save for what Obama says on the matter during his State of the Union address on Wednesday night.
That said, there clearly is room for the president to compel more congressional action in the interim. Some Hill staffers worry that the window on health care reform will close before Obama makes his presence felt. So far, the focus has largely been on the Senate side of the aisle. But the margin Pelosi has to work with in the House is perilously small, making assistance from the White House all the more vital.
"There is a lot of frustration with the White House, I think the difference is the House has always viewed the White House strategy as get 60 Senators and go," said one high-ranking House Democratic aide. "And that attitude on the House side is seen as, what we do here doesn't matter.
"If you look at the actual vote in the House, we had 220 [votes for health care]. And you look at the Republican vote [Rep. Joseph Cao of Louisiana]. He's no longer on board. And [former] Rep. Robert Wexler (D-Florida) is gone. So we are now at 218. We have no margin for error... A lot of these guys out there [wavering on health care] could use some support."
Popular in the Community