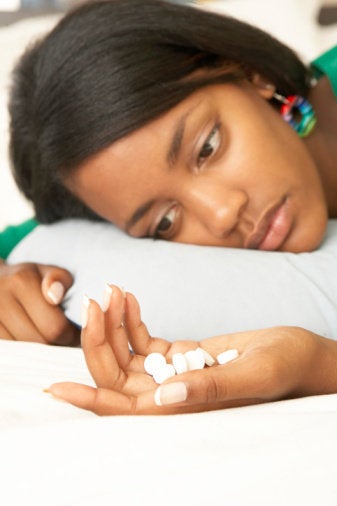 On February 24, 2010 the Veterans' Affairs Committee of the U. S. House of Representatives chaired by Bob Filner (D-CA) held hearings on "Exploring the Relationship Between Medication and Veteran Suicide." Military suicides have risen rapidly in recent years at the same time that the prescription of antidepressants and other psychiatric drugs has escalated. The hearing focused on the dangers of the newer antidepressants like Prozac, Paxil, Zoloft, Celexa, Lexapro, Cymbalta, and Effexor.
Starting in the early 1990s, I was the first psychiatrist to write and speak extensively about the newer antidepressants causing suicide, violence, and mania. It was gratifying when Rep. Filner decided to hold the hearings after reading my new book, Medication Madness: The Role of Psychiatric Drugs in Cases of Violence, Suicide and Crime (2008) and called me as his lead witness. I presented scientific evidence that antidepressants cause suicide, violence and mania. I also emphasized the profound danger of prescribing drugs that cause impulsivity, hostility and suicidality to heavily armed young men and women under stress on active military duty. I recommended that the armed services curtail the use of these drugs and rely instead on psychotherapeutic and educational processes that have already proved effective. I also called for additional research in the military and the VA concerning suicide and violence caused by antidepressants.
There is scant evidence for the effectiveness of antidepressants, and overwhelming evidence for their harmfulness. The military is already moving toward the implementation of better educational programs to help active duty soldiers handle stress. These educational programs, and counseling, need to replace the use of psychiatric drugs.
In a display of courage, Congressman Filner challenged the widespread use of antidepressants to treat active duty military who suffer from depression, anxiety, PTSD and a host of other normal and expected reactions to active duty service. Instead of blindly accepting psychiatric junk science, he called for genuine science, common sense and meaningful efforts to help those sacrificed to defend our freedom. He was critical of representatives of industry, the American Psychiatric Association and the VA who tried to minimize the risks associated with antidepressants. Rep. Filner and the hearings gave a strong signal that the psychopharmaceutical complex no longer has a free pass in the cavalier use of psychiatric drugs in the military.
California attorney Don Farber also testified about the hazards of psychiatric drugs and the causal relationship between antidepressants and suicide. He pointed out that the drug companies would not settle so many cases for substantial amounts of money if they did not believe that antidepressants were proven to cause suicide. I have been an expert in Mr. Farber's cases, one in which a man with no psychiatric history drowned himself and his two children in a tub shortly after starting Paxil. Although GlaxoSmithKline denied any negligence, the case was settled. In written testimony, Dr. Bart Billings, a retired military psychologist, described psychological and educational programs that have already proven effective.
Psychiatry and the pharmaceutical industry continue to have a stranglehold on the treatment of active duty soldiers who become stressed. Unfortunately, many soldiers avoiding seeking help precisely because they do not want to be given drugs. Rep. Filner's hearings took a giant step toward remedying this tragic situation.
Peter R. Breggin, M.D. is a psychiatrist in private practice in Ithaca, New York, and the author of Medication Madness: The Role of Psychiatry Drugs in Violence, Suicide and Crime (2008). His latest book is Wow, I'm an American! How to Live Like Our Nation's Heroic Founders (2009). His website is www.breggin.com. He can be phoned at 607 272 5328 and emailed at psychiatricdrugfacts@hotmail.com

Support HuffPost
A No-B.S. Guide To Life
Related
Popular in the Community